MSC Ocean Cay – a private island with a difference
Many cruise lines have private island resorts to call in whilst in the Caribbean. Nothing new there, providing another entertainment venue for the cruise line guests. They're just sand, sea and waterparks, offering nothing deeper, right? Well, that has just changed! It is just under four months until the latest addition opens and I am rather excited. How come? Well, let me tell you why MSC Ocean Cay is a place of difference and one that should be celebrated for its uniqueness. It is not just another tropical island, offering private beaches, restaurant and bars for cruise guests. It is a restored island with a Marine Reserve. MSC Ocean Cay Marine Reserve is an island with a vision, to preserve & protect sea life and to educate its visitors as well as giving them a great day out on a beautiful Caribbean island. And as a vegan, I am so pleased to see there is no captive sealife on show on this Marine Reserve, or 'swim with' excursions offered. Just opportunities to explore the natural beauty of the Marine Reserve and the sea life present. While enjoying the all-inclusive aspects of your cruise.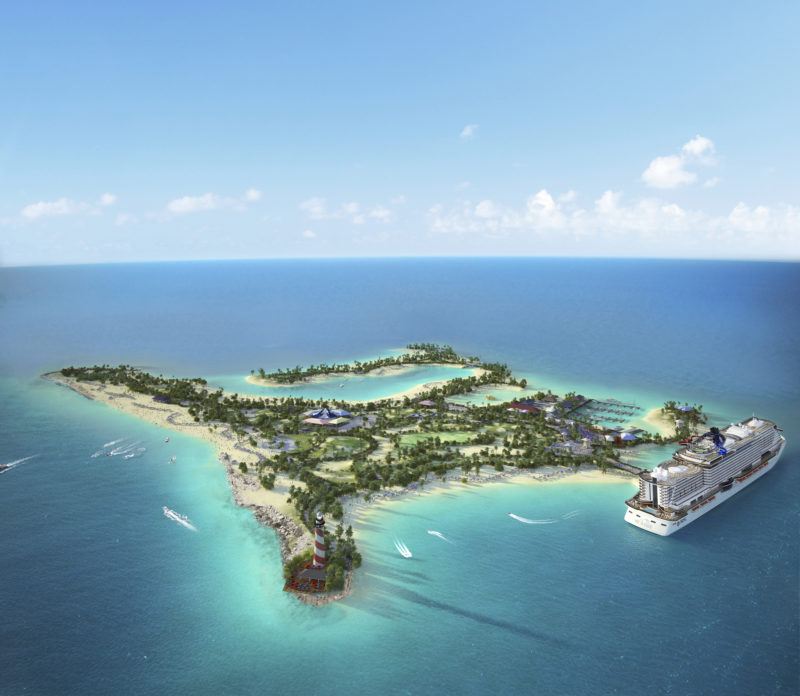 MSC Ocean Cay Marine Reserve
As a cruise brand, MSC celebrates its environmental advances & awards. Not that long ago, I wrote a blog post about MSC Seaview and how she offers a greener cruising experience. It is no surprise to me then, that MSC is the brand offering a private island with a difference, with responsible stewardship of the oceans at the heart of the experience. This Swiss-based, world's largest privately-owned cruise line already demonstrates exemplary corporate responsibility by working with Unicef to provide education and nutrition to children in need. Making MSC Ocean Cay a Marine Reserve is an obvious choice for such a forward-thinking company. Work is currently underway to offer visiting guests opportunities to learn about the protection of the oceans and the importance of preserving coral reefs through dedicated 'edutainment' programs. As well as enjoying a gorgeous private island port of call. With all of the associated luxuries.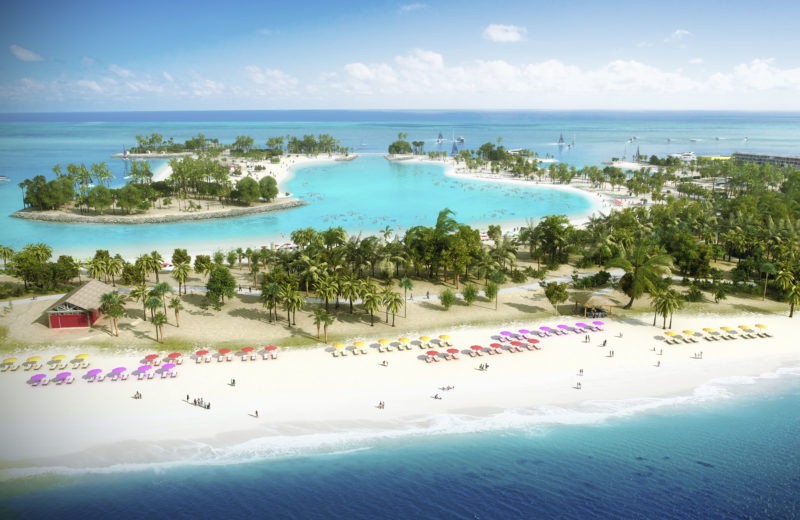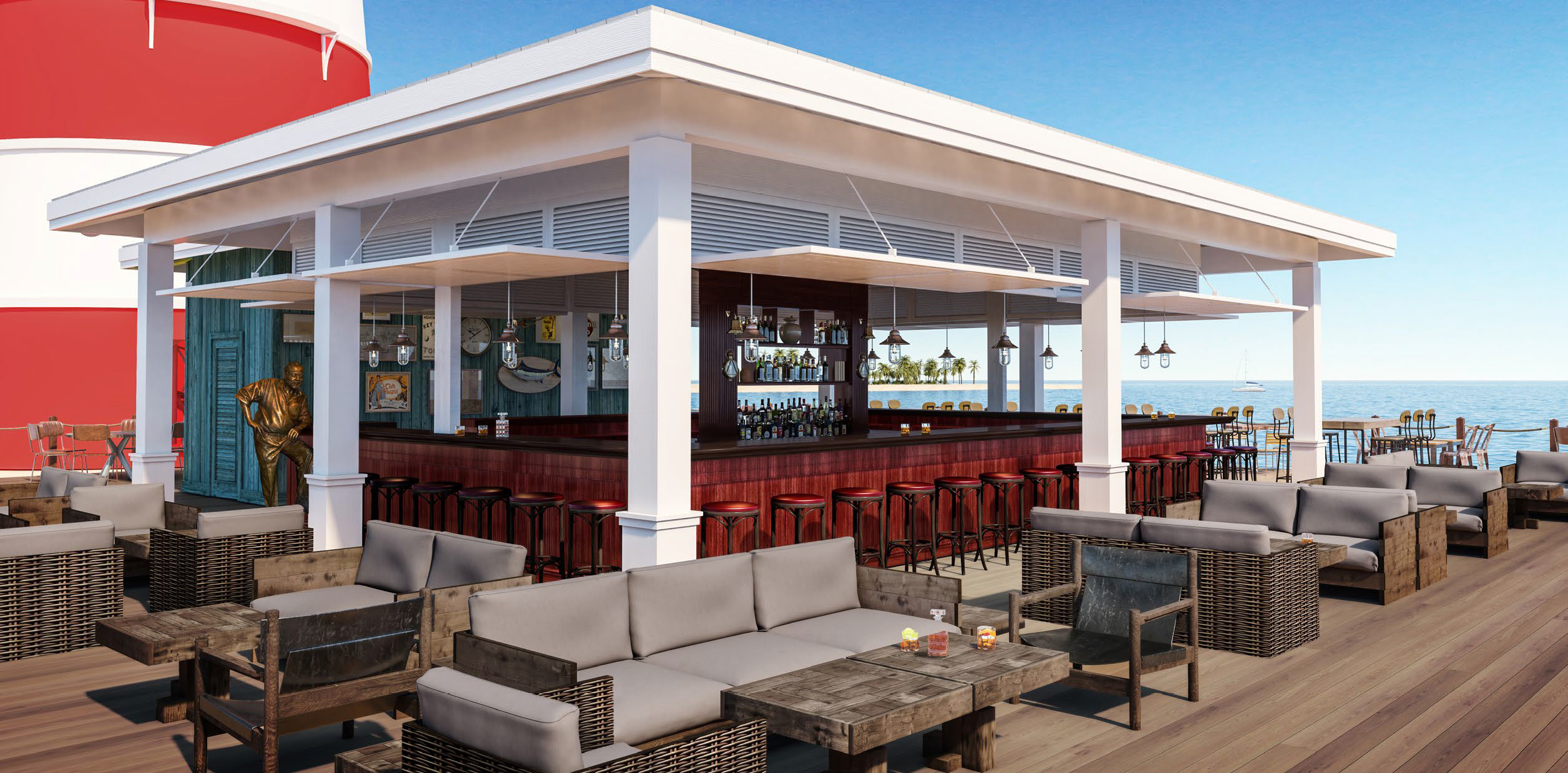 From industrial wasteland to a thing of beauty
The Bahamas is renowned for its beautiful blue waters and white sandy beaches. No wonder millions of cruise passengers visit here each year. But with popularity, comes industry too. The site MSC chose for Ocean Cay was a depleted industrial site, once a place of beauty, now needing restoration. And it is being transformed by reintroducing plantlife and restoring marine resources/habitats for sea life to return to the area. While also offering cruise comforts for visiting guests – activities, buffet dining venue, various bars, a luxurious Aurea Spa, children's facilities, evening entertainment etc.
The MSC Ocean Cay island is situated within protected waters spanning 64 square miles but the ambition is to further extend this Marine Reserve to ensure an even greater impact. MSC Cruises guests will have an incredible opportunity to discover the wonders of the ocean in this special, healing island ecosystem.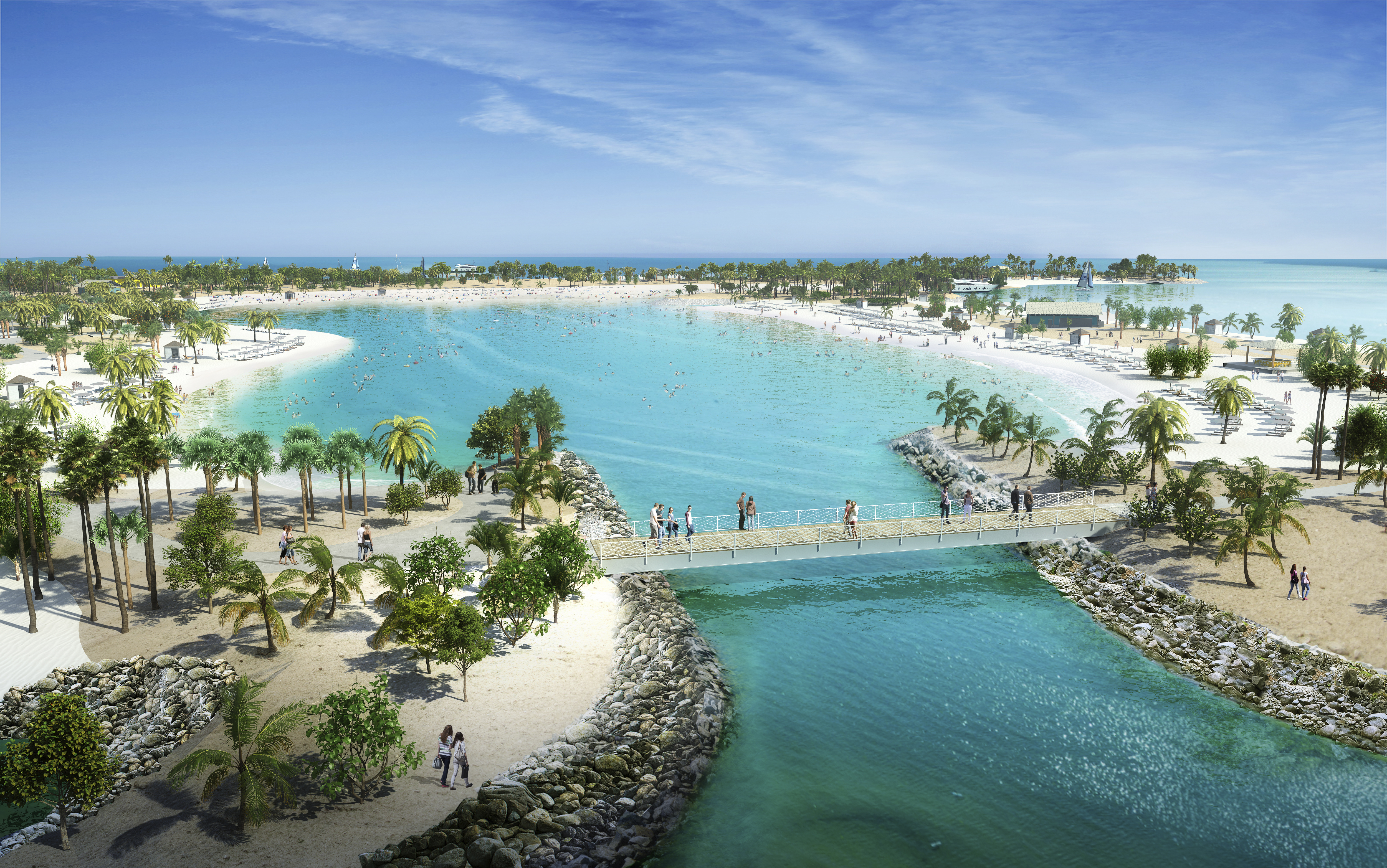 Coral restoration at MSC Ocean Cay
To understand the conservation needs and to map out the key environmental initiatives, MSC Cruises commissioned a Rapid Ecological Assessment (REA) that provided an overview of the waters around Ocean Cay.
One of the priorities on Ocean Cay is the restoration of the coral. An integral part of the marine ecosystem, coral needs to be protected as they ensure biodiversity, provide a habitat for marine life and to protect coastlines. Now that the waters around the island are protected and it is no longer an industrial site once used for sand excavation, the seabed is returning to normal. The hope is that the coral will again begin to thrive. Plans are underway to establish a coral nursery with the hope of propagating even more coral, particularly the more endangered varieties.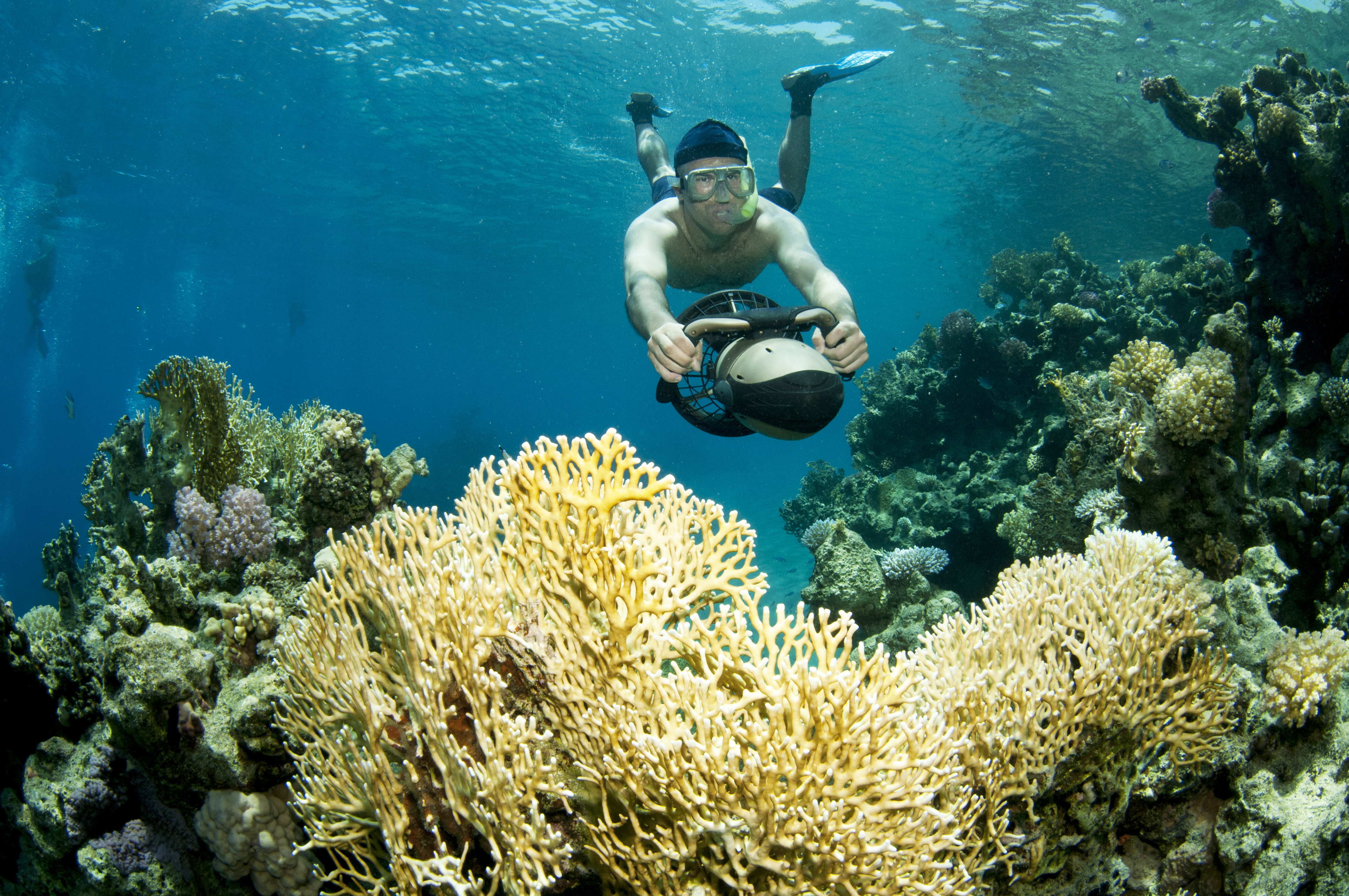 Returning sealife
The MSC Ocean Cay team are already seeing an increase in marine life in the area and the REA identified 88 different species of fish around the island as well as lobster, sea turtles and rays. An important feature of the ecosystem in this region that was assessed is the queen conch. The conch is a large sea snail and lives in the seagrass beds around Ocean Cay, and helps to keep the waters clean. The conch is one of the most important fishery species in these waters and a symbol of The Bahamas. However, conch populations have seen dramatic declines in recent years. Some of the few remaining breeding populations are those within marine protected areas in The Bahamas. Ocean Cay is a productive conch habitat and as such steps will be taken to ensure the protection of the conch to thrive.
Words may fail.. but see this video!
Check out this short MSC-produced video about the massive task undertaken by the cruiseline and the transformation that brings us MSC Ocean Cay Marine Reserve.
Do not disturb
The environmental philosophy of MSC Ocean Cay has influenced the choice of water sports available for guests on this island. Visiting cruise guests will not find the typical motorised water sports found elsewhere. Instead, there will be a range of natural ways to enjoy clear waters. This includes stand-up paddleboarding and kayaking – although I noticed parasailing is still advertised which is not as tranquil as the rest of the water adventures offered.
For those who wish to discover the marine life close-up, there will be an opportunity to book a secluded island getaway for snorkelling. This 1.5 hour trip to the nearby cay will allow guests to either snorkel on their own or for an enhanced experience, follow a snorkel guide while they point out all of the colourful marine life in the area. After snorkelling, guests are then taken to a private beach on the remote cay for swimming and relaxing. Scuba diving and classes will also be available.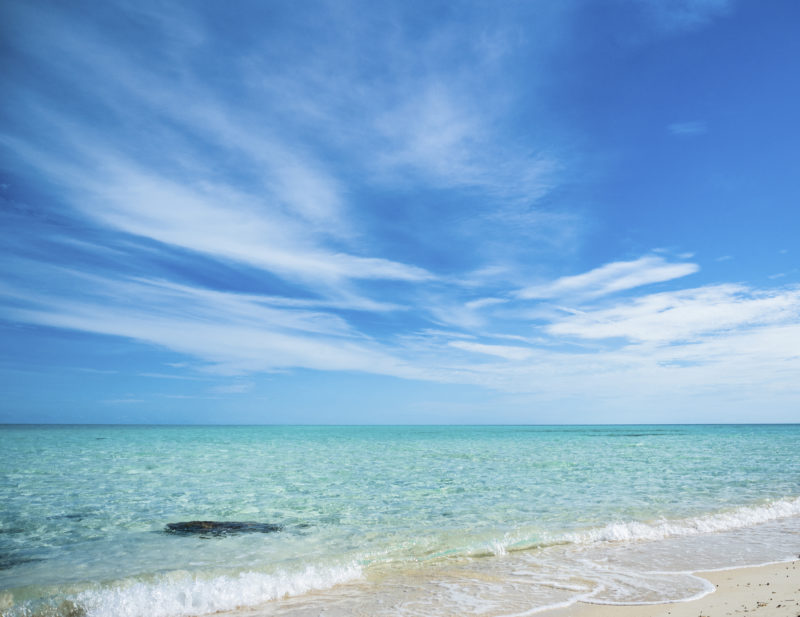 Evening entertainment & stargazing at MSC Ocean Cay
After a day spent unwinding and relaxing, one of the highlights of the visit to the island will be the evening entertainment and activities. When the night falls, the area around the iconic 30-metre red & white lighthouse (and the adjoining bar) will come to life. Guests will be able to enjoy a breath-taking lightshow that can be enjoyed from the lively bar. Those wishing for a more chilled atmosphere, the nearby beach with firepits will provide a quieter location to enjoy the show.
The remote nature of the island means that the heavens will offer their own entertainment. For evening excursion, guests can book an astronomy-themed adventure. You get to enjoy a welcome drink as the astronomer guide, using computerized tracking telescopes, finds the most striking star clusters, planets, nebulas and galaxies on display that evening. An evening of unbelievable stargazing under the Bahamian sky. Sounds rather special. And educational too.
Sounds interesting? Already booked but want to know more?
To learn more about the features and experiences available at Ocean Cay MSC Marine Reserve, see the dedicated Ocean Cay website that is separate from the MSC cruise sites.
The above video on Ocean Cay might just tempt you further. Visiting the MSC Ocean Cay Marine Reserve is easy. From November 2019, all MSC Cruises ships sailing from Miami will call at Ocean Cay as part of their Caribbean itineraries.
I haven't been back to Miami & the Caribbean since 2015, but the Ocean Cay is sure is tempting me! Have you been on a cruise private island before? Is the Marine Reserve something that would make you book MSC – just for something different, the ethics behind the venture?