Welcome onboard!
Hi, welcome to Vegancruiser, a UK cruise & travel blog here to show you how awesome cruising is – and that even us vegans can cruise. Should you have worries about dietary provision for you or a loved one, let me assure you cruise ships do cater. Allow me to do that, via various helpful posts for each cruise line myself, or a fellow vegan, has cruised with in the past.
And let me give you a hand in getting that first vegan cruise booked, in guiding you through options available (fully vegan vs vegan options). And of course the basics: What type of cruise? What kind of cabin should I book? What about booking extras? And packing for a cruise? So many ways this blog can help you if you're new to cruising – or regular cruiser but newly vegan and wondering about the meal options available for your new lifestyle. Let me guide you.
If you are totally new to cruising, I hope to dispel the commonly believed myths about cruise holidays – like they are only for the rich & retired. No, cruising is for all – definitely NOT just for old people. I have enjoyed cruising as a child and through my teenage years with my parents, with friends as a young adult and later in my professional life, with my partner. So kids definitely can cruise too, and dietary needs are not an issue. Whether you're here because you've gone plant-based/vegan, or need information for CMPA or lactose intolerance in your party, or this blog should be a helpful resource!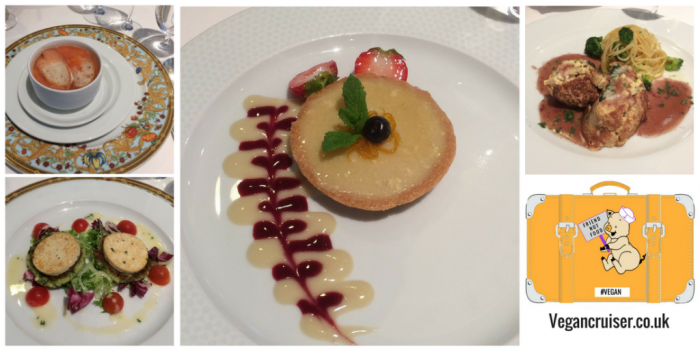 But mostly, I want to showcase modern cruising: the fun and the adventure, the luxury and pleasures onboard – food, drink, entertainment, parties, spa treatments, water slides, micro-breweries…you name it!
Whether you're a young person considering a Mediterranean cruise holiday with your mates, a young professional couple looking for a romantic getaway, or a family with kids – there is a cruise out there for you.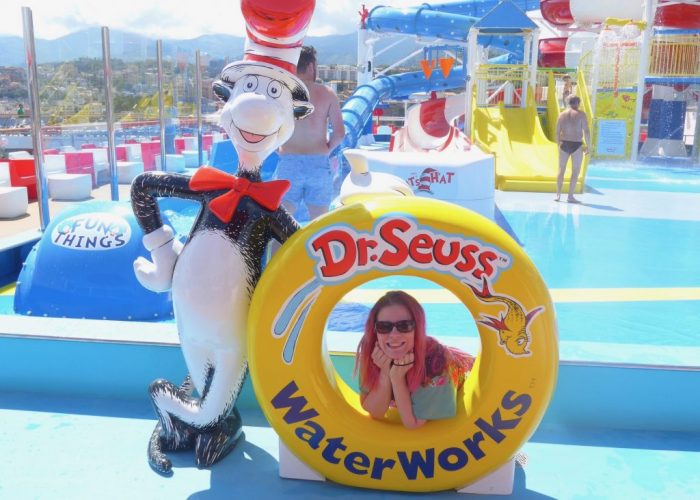 Hope you enjoy the posts here on Vegancruiser. Please comment if you find anything helpful or if you have questions to do with cruising – and don't forget to check my Instagram and Twitter as there's plenty more daily cruise chat available on social media!

Disclaimer: This blog is my own work and opinion, and in no way represents my employer.
I am not affiliated with any travel agent or cruise line and receive no payment for mentions or features. If I get access to a ship in form of a day tour, my report is an honest private opinion. Just like any blog entries on my purchased holiday cruises, they are my truthful opinions of the ship on which I sailed, the accommodation onboard, the entertainment and vegan dining options etc.
Any companies who believe their product or service fits the remit of my blog are welcome to contact me. Please visit my Work With Me page for more information