New nautical feels for vegan-friendly MiaTui bags
With the news we have had in the last couple of days, cruising recommencing doesn't seem such a distant dream anymore. Royal Caribbean is launching sailings from Israel this spring, thanks to the nation's extensive vaccination programme. The UK has done well with immunisation numbers too, compared to most other western nations. Perhaps that is why today (March 3rd) we have had the news of both our very own P&O UK and Princess going ahead with a season of UK-only cruises. Suddenly it's time to start considering holiday outfits and accessories again. And what would a handbag aficionado be looking to purchase for this first cruise of many more to come? Something from the Spring Summer 2021 vegan-friendly MiaTui collection of bags, of course. I am a huge fan of their designs and own several bags & accessories already. For this Spring/Summer, they are available in fabulous new neutrals reminiscent of the seaside: fresh petrol blue, dove grey, and soft creamy pebble.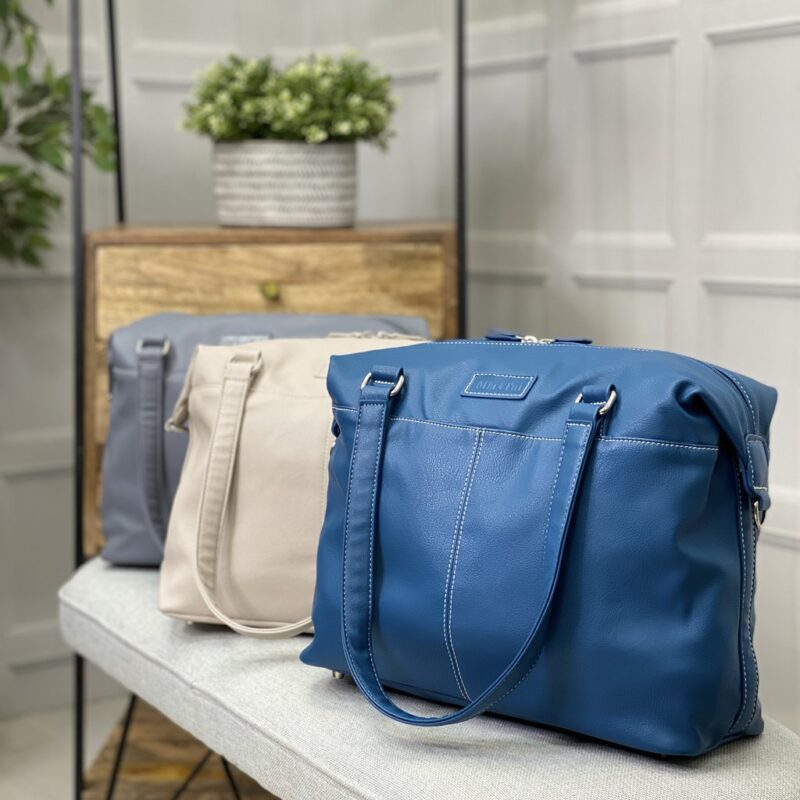 Vegan-friendly MiaTui bags
If you are a past visitor to my blog, you may have seen my previous MiaTui reviews. Back in 2016 I was offered two bags to review, with no obligation to promote them in a post. But since then, I have on occasion, given MiaTui vegan bags & accessories a mention or two. Why? Because I am so impressed with the designs and the quality of the goods.
It was only this year that I felt I might want to get a replacement for my beloved dark blue Matilda Mae (review here, the original 2016 gifted bag). And in fact, I bought two. Same Matilda Mae, but in two new colours. And now I have a new nautical blue to tempt me!
New nautical colours fresh for Spring Summer 21
Blues are apparently going to be everywhere this SS21 season, so MiaTui picked a brand new blue tone for the bags in their catalogue. The new one they chose is Petrol Blue, for making "transitioning from the deeper Winter colours easy". A perfect accessory colour for holiday clear blue skies. Great with creams, classic tans and floaty linen neutrals found in holiday wear. For the super cruisey look, can always pair with nautical red and blue.
Charlotte
The style above showing off the new petrol blue colour is the self-titled Charlotte, named after the founder and mastermind behind the brand. She's a sweet shoulder bag with a soft slouchy silhouette. Charlotte can be worn with a long adjustable crossbody strap, or a shorter part-chain shoulder strap (pictured). She comes with all the cool MiaTui features: matching clutch bag with wrist strap, insulated bottle holder, interior pockets, elasticated key clip and bright interior lining making it easy to find your belongings.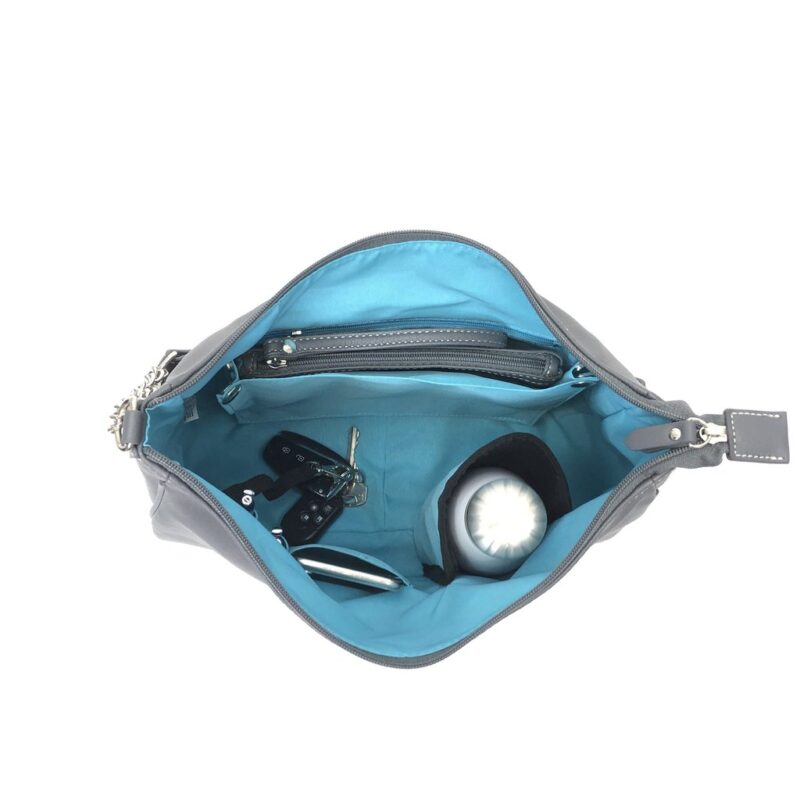 Rebecca
The other MiaTui bag that features a part-chain strap (and comes with long and short versions) is the Rebecca below. Featured you'll see her in the new pebble, and the new petrol blue to which I am drawn.
Rebecca's is compact, stylish and comes with many of the standard MiaTui features mentioned above: bright interior lining, elasticated key clip, phone and pen pockets, and interior zip pocket. I think it would be great for cruise evening wear. For me to hide my carry-on: mobile phone, camera, cruise card and more.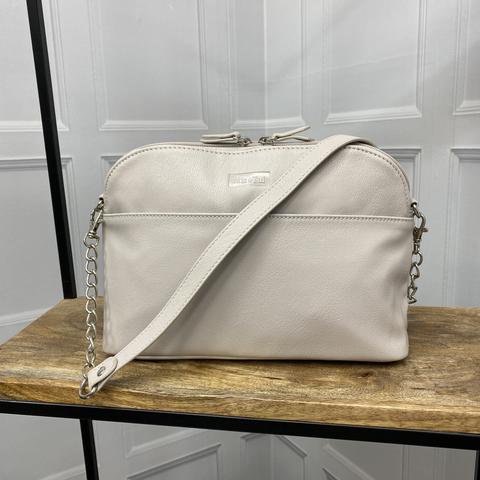 The new soft pebble is classic, timeless and easy to pair with everything, surely. It will complement those floaty white linen dresses or wide-legged trousers. The Rebecca in pebble should pop beautifully against the blues hues of denim. Personally, I do adore the petrol blue – isn't it just gorgeous?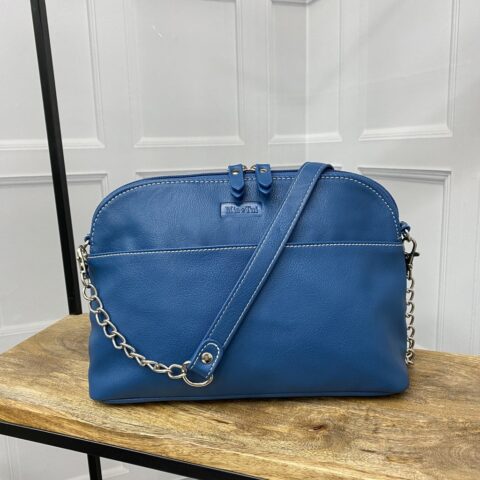 Samantha
The third Spring Summer 21 colour choice is a gentle Dove Grey. This is a soft grey that has a slight lilac hue so should hopefully work as a helpful compromise between the darker petrol blue and the paler pebble.
Pictured below in Dove Grey is Samantha, she's largest of the three bags highlighted. Samantha is a wider, tote-style bag, created in collaboration with UK disability rights campaigner and actress Samantha Renke.
Samantha, the bag, has easy to pull zip tabs and metal D-rings to which mobility clips can be connected. These allow you to easily loop your MiaTui bag to your mobility walker or wheelchair. These clips work with the Jennie and MiniJen bags as well. Both are marketed as travel and/or baby changing bags and can be clipped onto a pram with the additional mobility clips.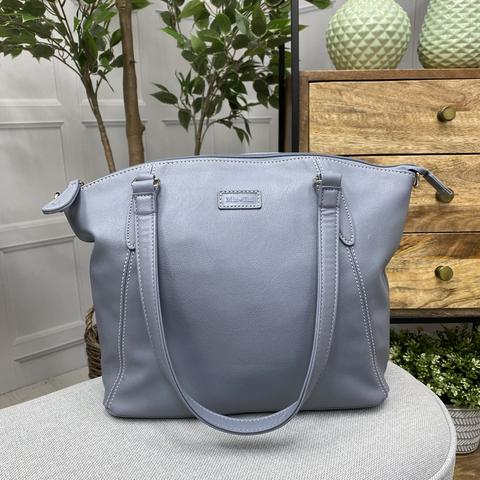 If you need a larger bag for travel, I am super happy with my silver MiniJen for travel use. You can find my old review of it here. Should you be needing a larger bag, perhaps for changing bag use, consider the larger sister/edition Jennie. Cruiseblogger Anna's review of Jennie may help – including photos of the bag in use with the mobilty/buggy clips.
More to come
Only a few bags on the Miatui website are available in the new Spring Summer 2021 colours right now. All bag styles should be made available in this new nautical scheme, hopefully by mid-March. All in plenty of time to get you a new travel bag, or a compact everyday handbag for the new 2021 cruise. After all, bookings are soon opening for the domestic P&O and Princess sailings from the UK. Hurrah!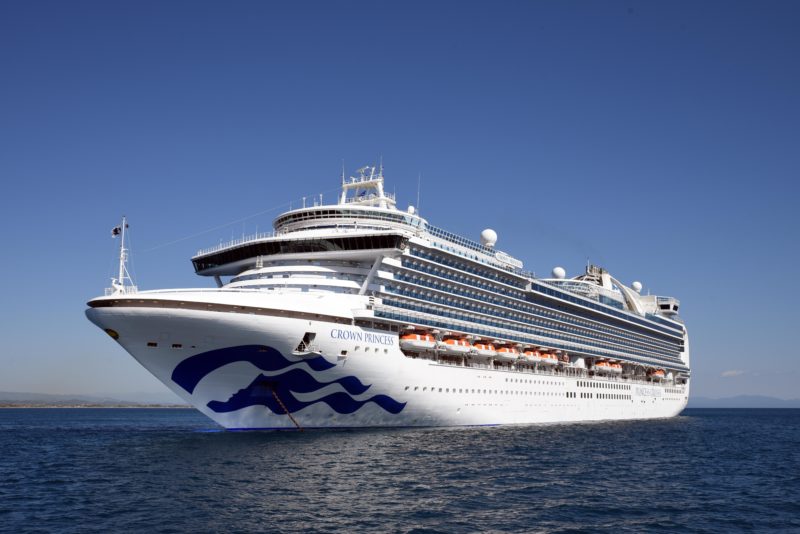 Treat yourself!
If you like the look of these vegan-friendly MiaTui bags featured, and the gorgeous new nautical SS2021 colours, you can get a 15% discount on your purchase via my 'recommend a friend' (affiliate) link below. Get your discount by clicking on the MiaTui logo. Please note that discount can't be used for already discounted items, or bundles.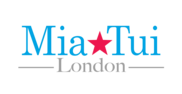 Affiliate – I am a member of the MiaTui Loyalty Programme. Any purchases made via the link above of over £30 may earn me affiliate commission points, at NO extra cost to you.
Hope you enjoy your new MiaTui bags as much I enjoy mine!