Can you cruise vegan on Virgin Voyages: Scarlet Lady food review
[Please enjoy this guest post – over to you, Jenni! Please forgive me for the interjections.] As someone who follows a plant-based diet the vast majority of the time, I was thrilled to be given the opportunity to spend 24 hours on-board Virgin Voyage's first ship, the Scarlet Lady. I was really excited to get on-board because she features the first vegetarian* restaurant at sea and I wanted to see what Scarlet Lady's vegan options would be like.
*vegetarian forward, says Virgin Voyages, not strictly vegetarian
Scarlet Lady restaurants
Scarlet Lady is different from most other cruise ships in a number of ways. One notable difference is that there's no main dining room and no buffet. Instead, there are around 20 smaller dining venues where you can turn up without a reservation at any time, including a large food court, the Galley.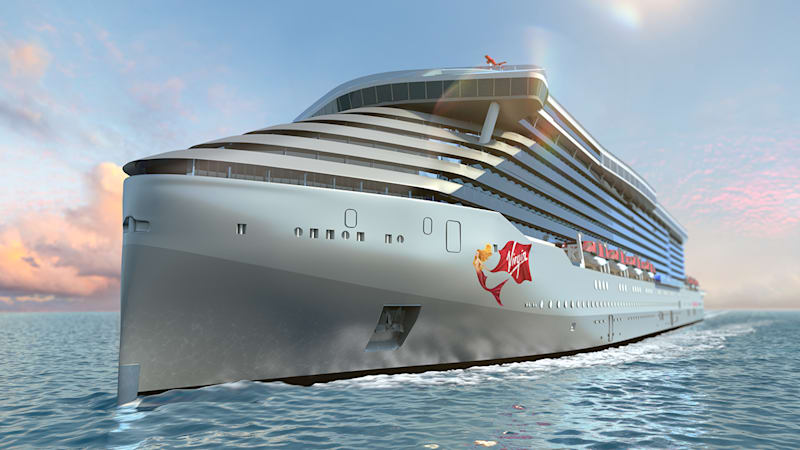 Pink Agave
My first meal on-board Scarlet Lady was dinner in the Mexican restaurant, Pink Agave. I love Mexican food so was really excited to see the menu.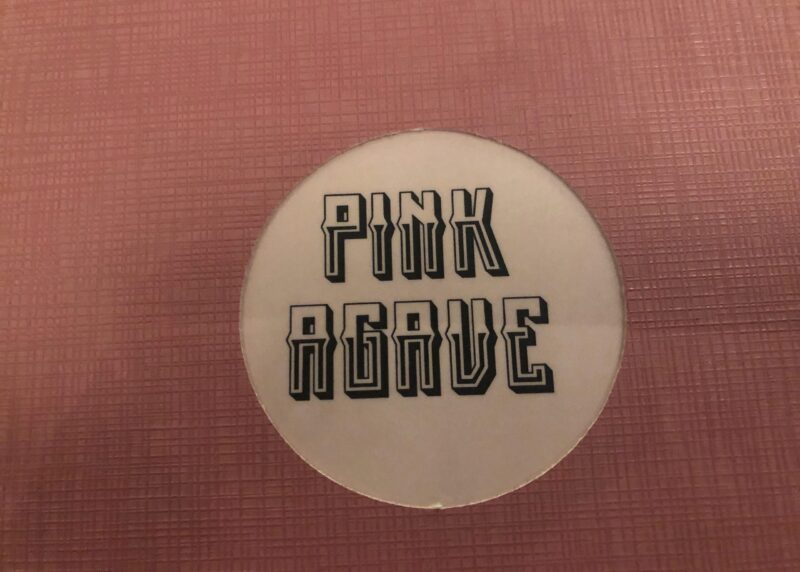 I was surprised, and a little puzzled, to see that the menu didn't have starters and mains, but rather small, medium and large plates. How many dishes should I order? Were the large plates just for really hungry people? Could I get two small plates? I was lost.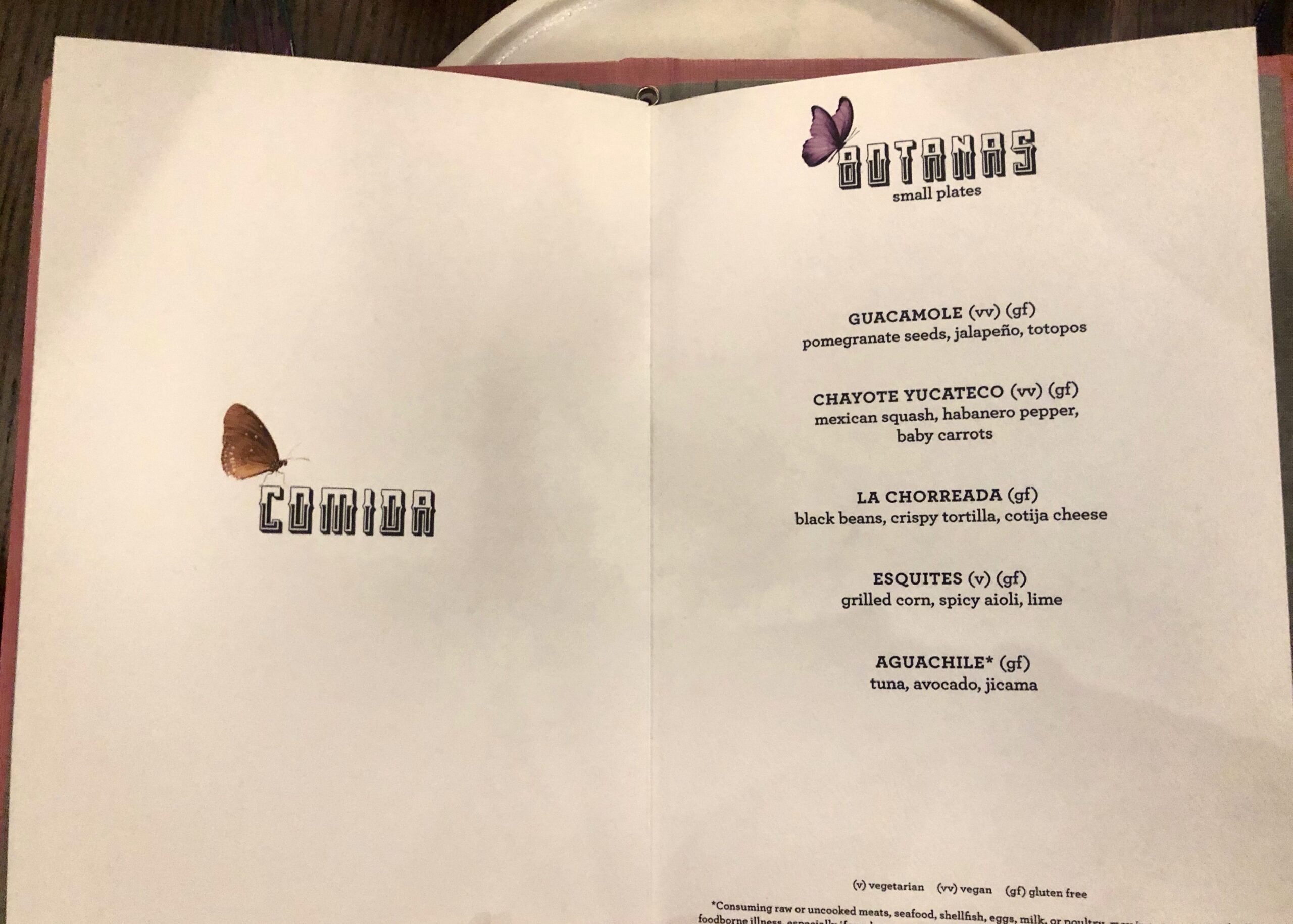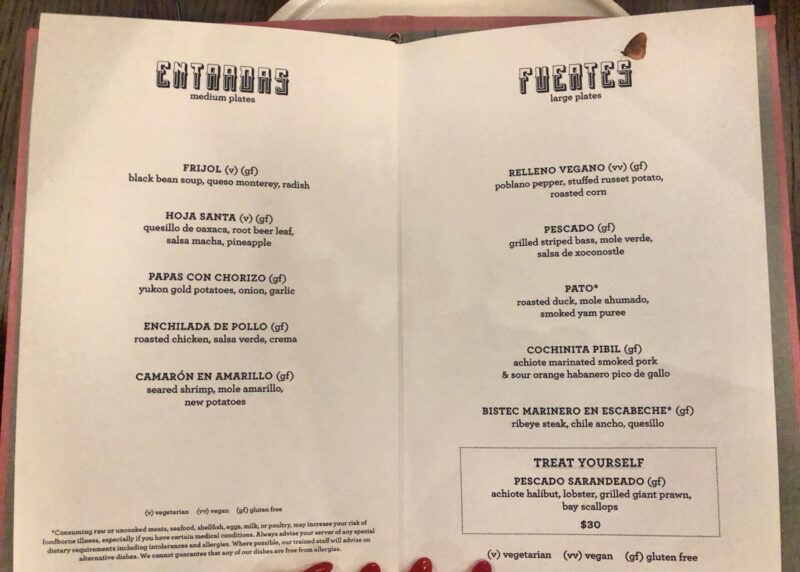 The waiter was very friendly and said to treat it like tapas and all share the dishes. Now, this is fine in theory, but as the only person ordering vegan food, this didn't work in practice. Plus, some of the dishes, like my stuffed pepper, definitely weren't the kind of thing you could easily share with others with any kind of elegance. For dessert, I had the vegan chocolate cake.
Still, my food was absolutely lovely. I'd highly recommend the guacamole, which was very chunky and dairy-free. Nothing at all like the green slop you see in the supermarket. The cocktails were also delicious.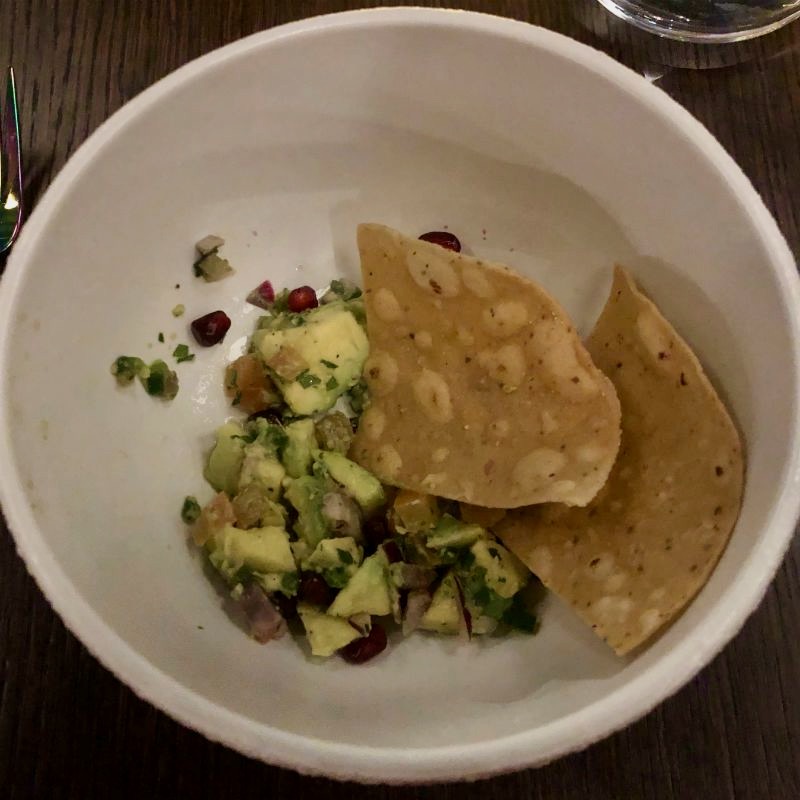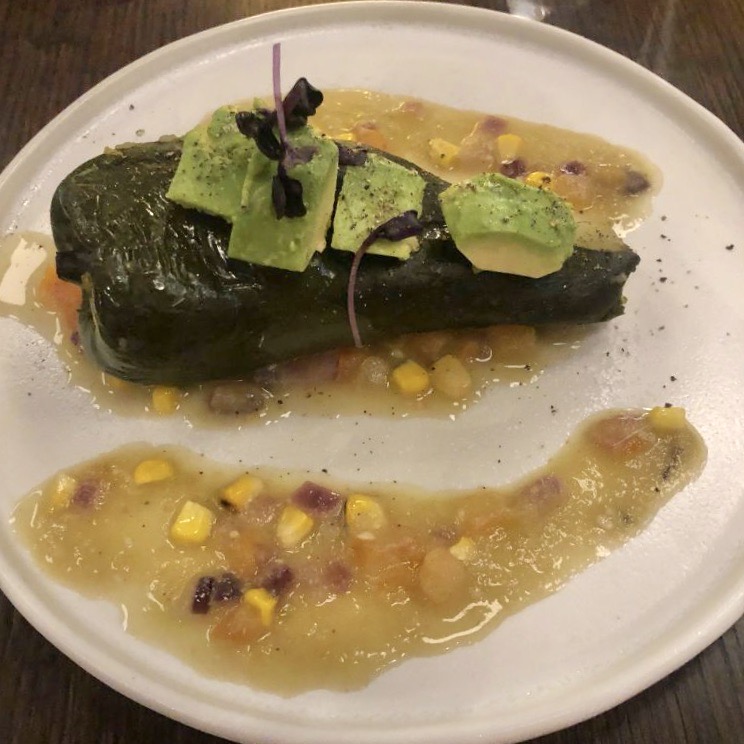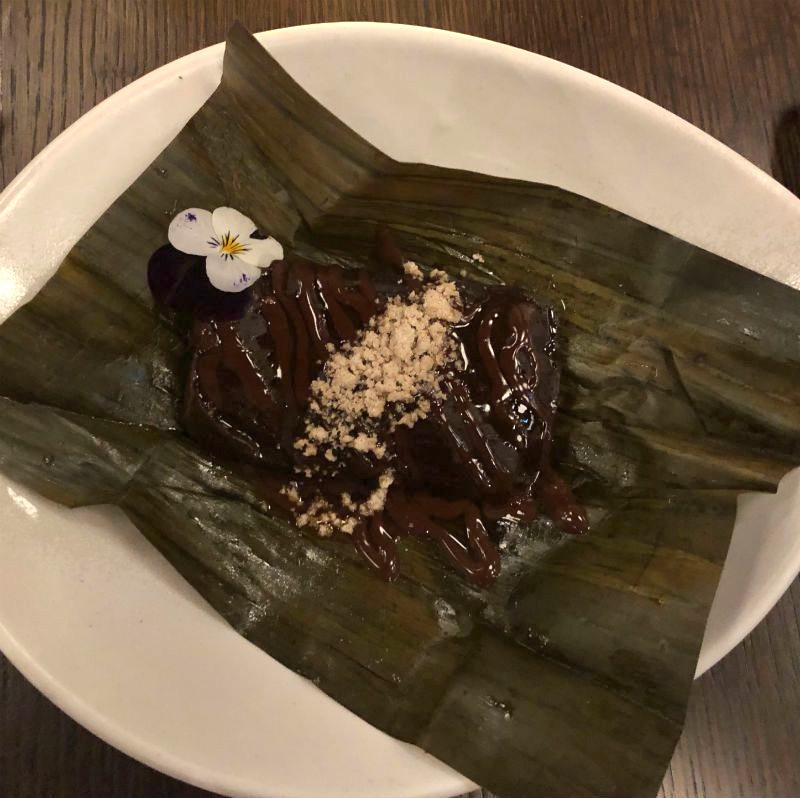 I noticed the drinks menus at Pink Agave are not marked for vegan or vegetarian options, much like with most cruise lines. At least with Jenni's images it is possible to do some pre-cruise research to find out if any are suited to those following vegetarian or vegan diet – Sanna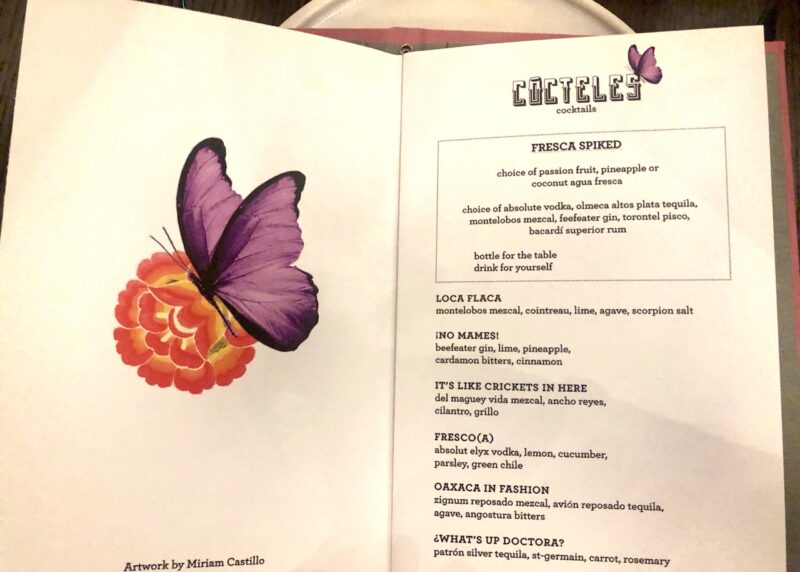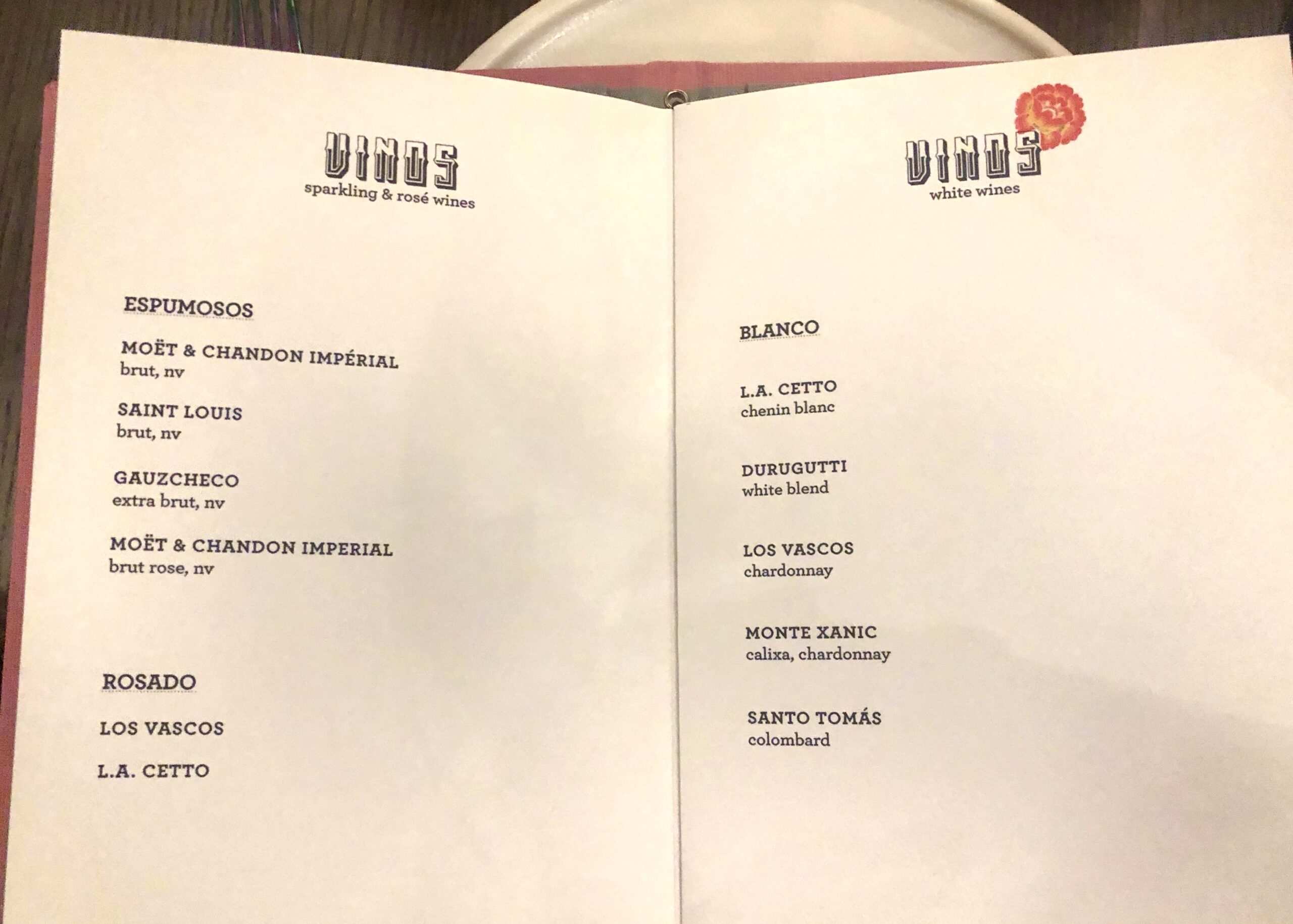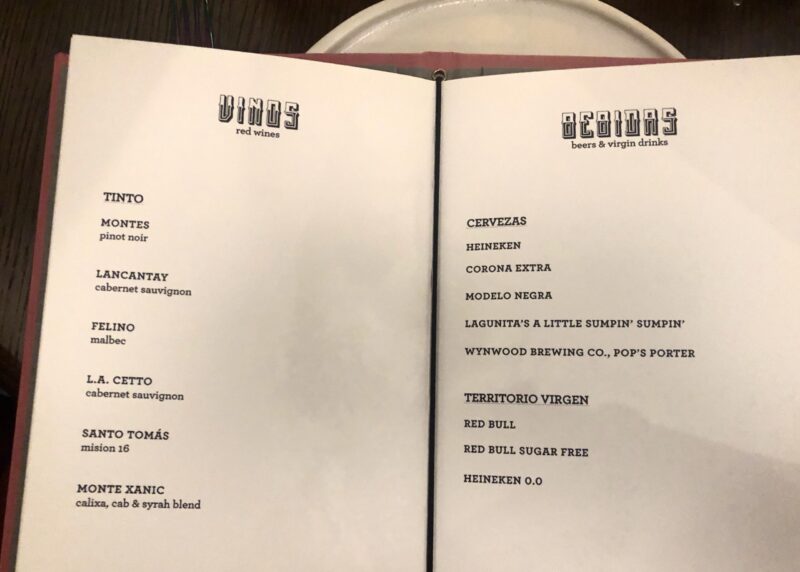 The Galley
Later that evening, I went for a midnight snack in The Galley, which is the nearest thing you'll get to a buffet on Scarlet Lady. This place is very similar to the type of food court you might find in a shopping centre, with different outlets serving different cuisines from around the world. And Scarlet Lady's food court offers vegan options, some marked better than others.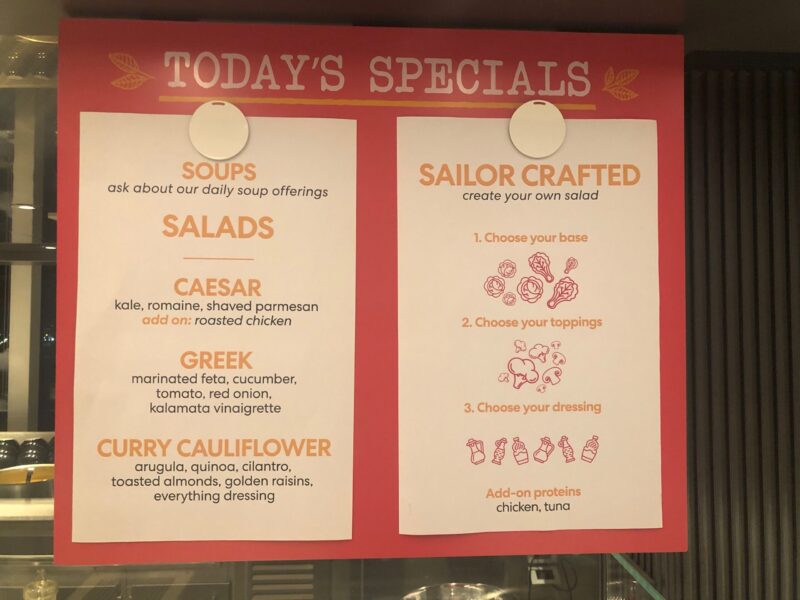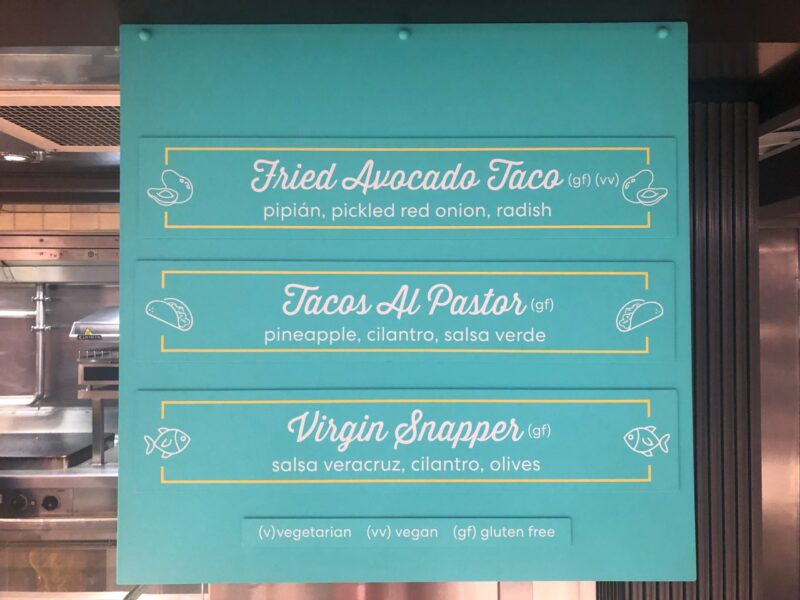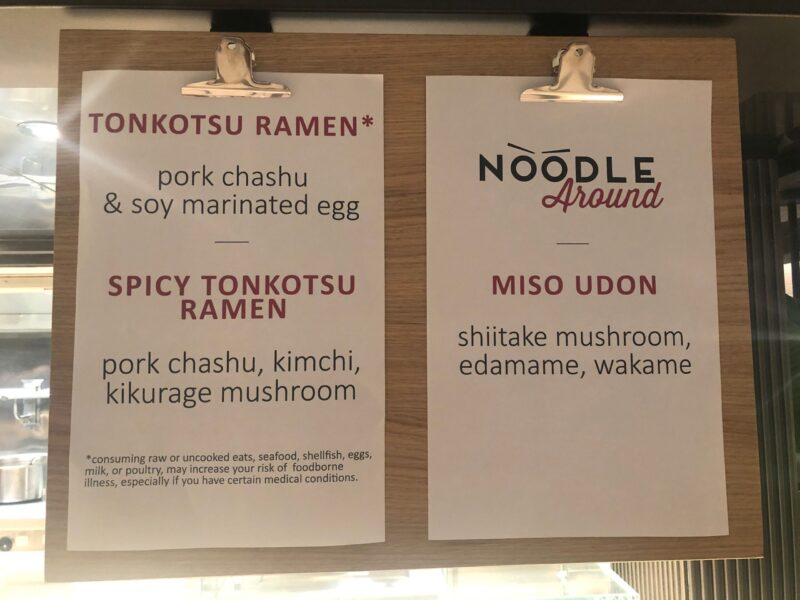 I decided to try the 'Impossible burger'. Having not eaten meat for over twenty years, I am probably not the best judge of meatiness, but this burger tasted exactly like how I would expect a meat burger to taste. The burger was so incredibly meaty looking and tasting that I did check with the server three times, so I'm certain it was vegan. Not my cup of tea, but if you like mock meats then you'll love it.
The burger came with delicious fries and a whole pickle which was lovely. I took it to my cabin and ate it in bed.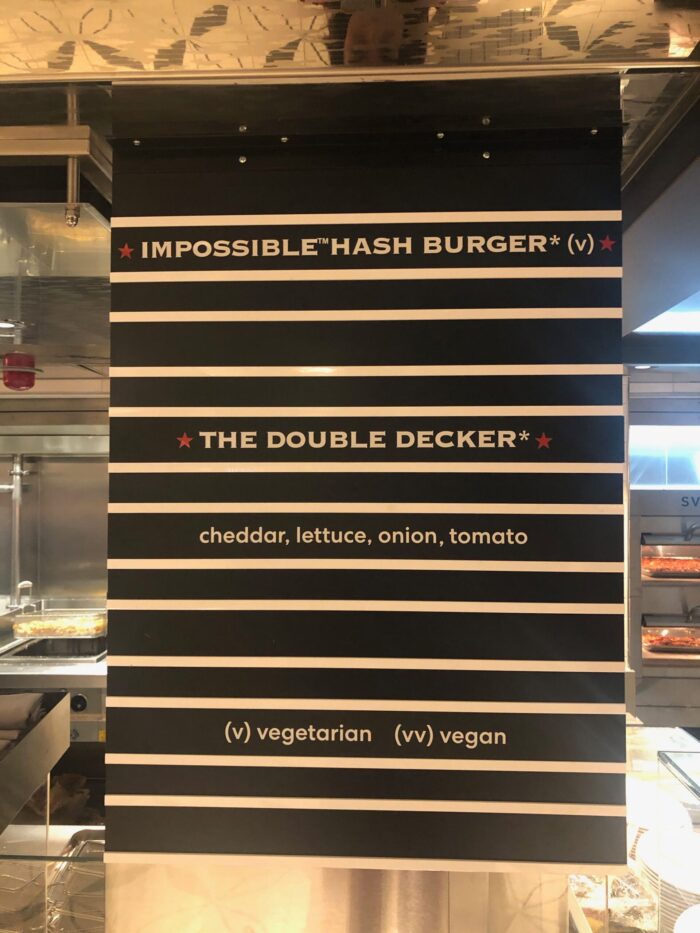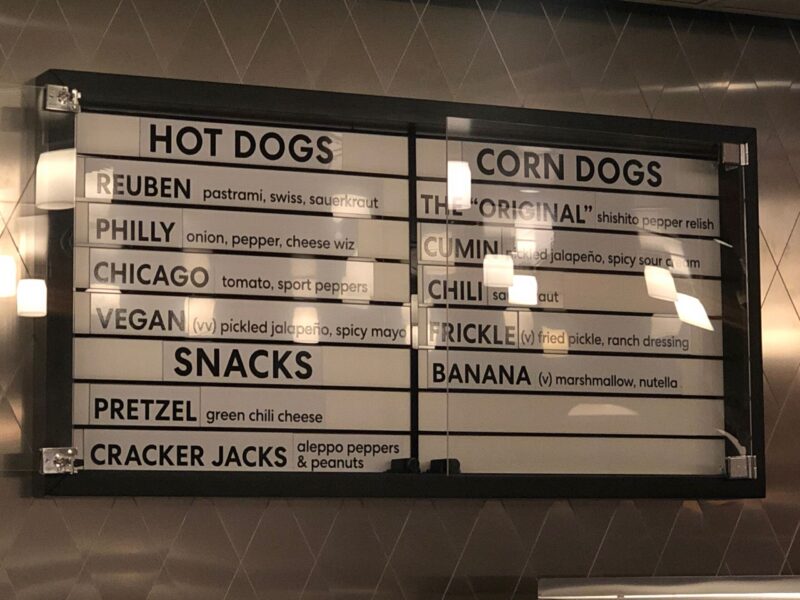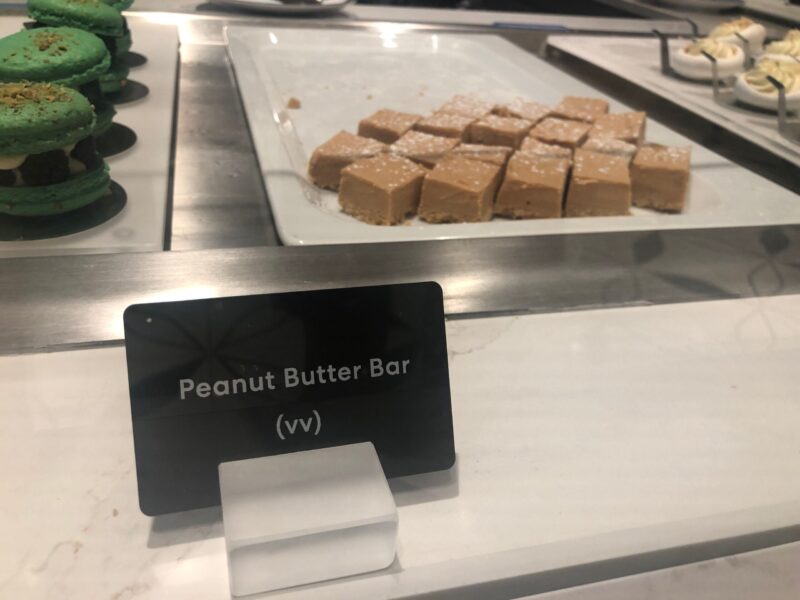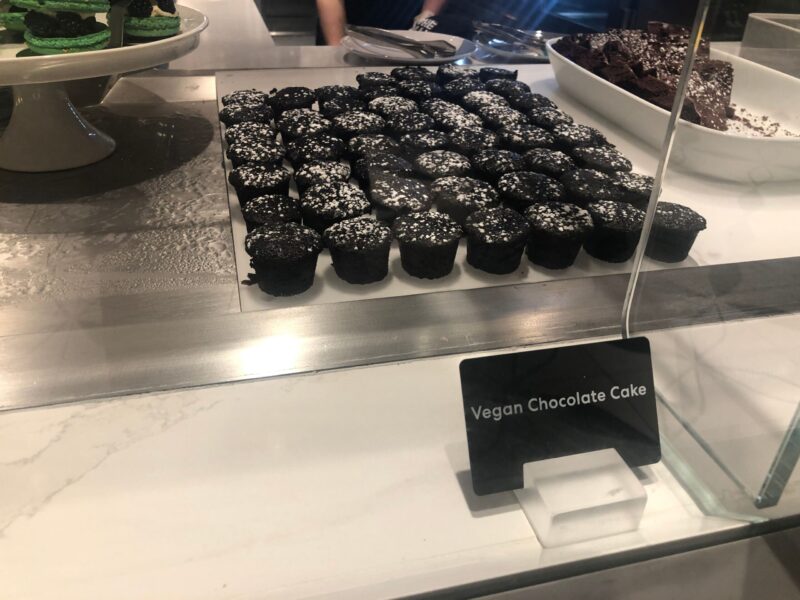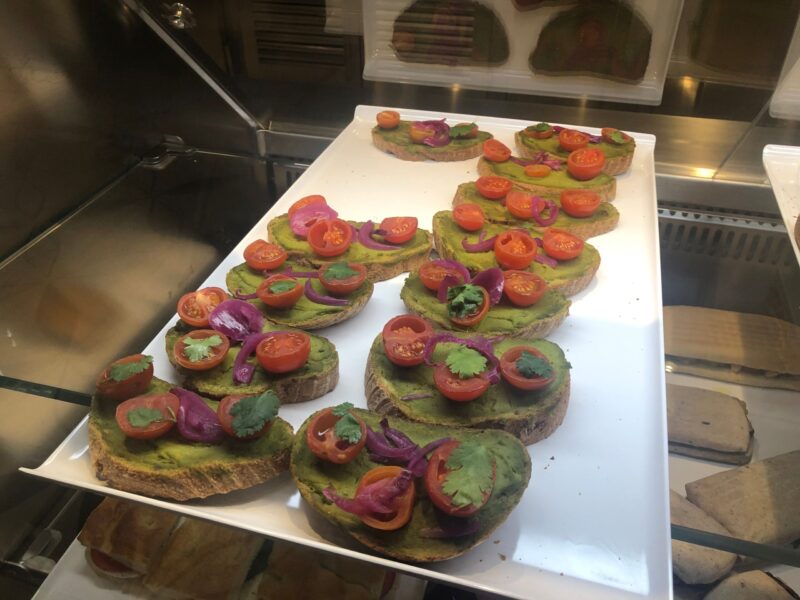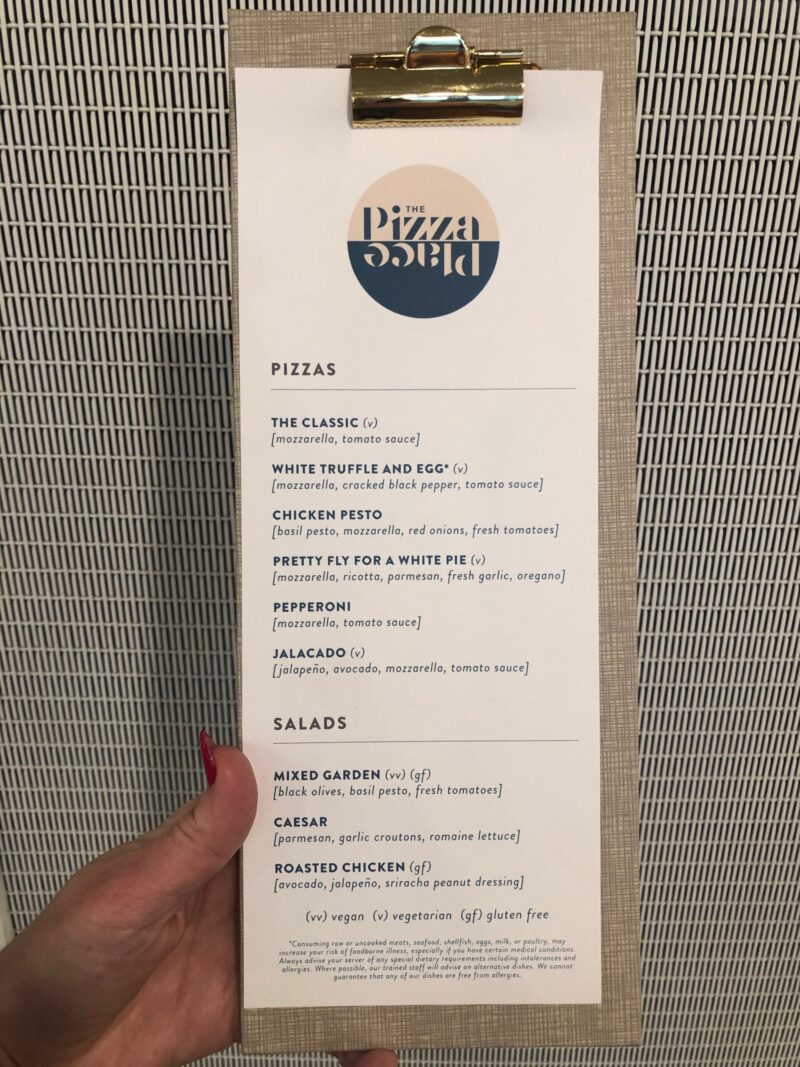 Razzle Dazzle
Razzle Dazzle is Virgin Voyages' vegetarian* restaurant and the one which I was most excited to try, so I got up early and went there for breakfast.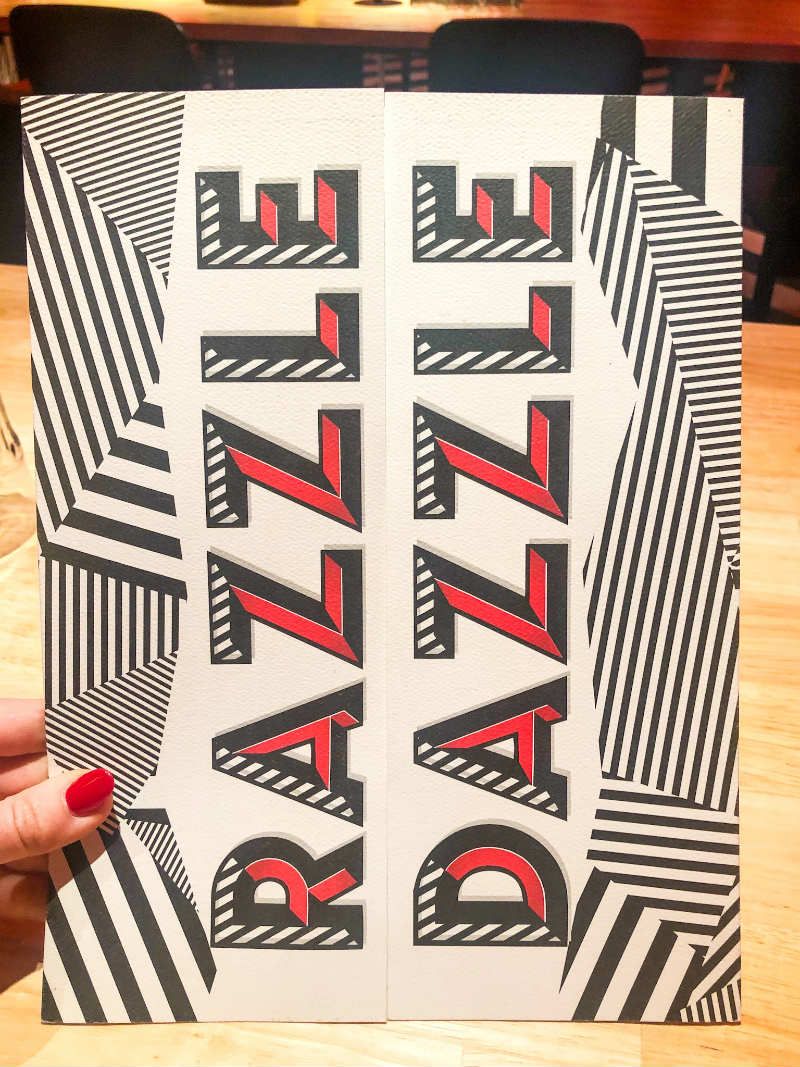 Unfortunately, the breakfast just wasn't to my taste. Perhaps I just ordered the wrong things, but everything on the menu below just seemed so odd! The breakfast menu featured starters, mains and desserts which, in itself, seemed bizarre.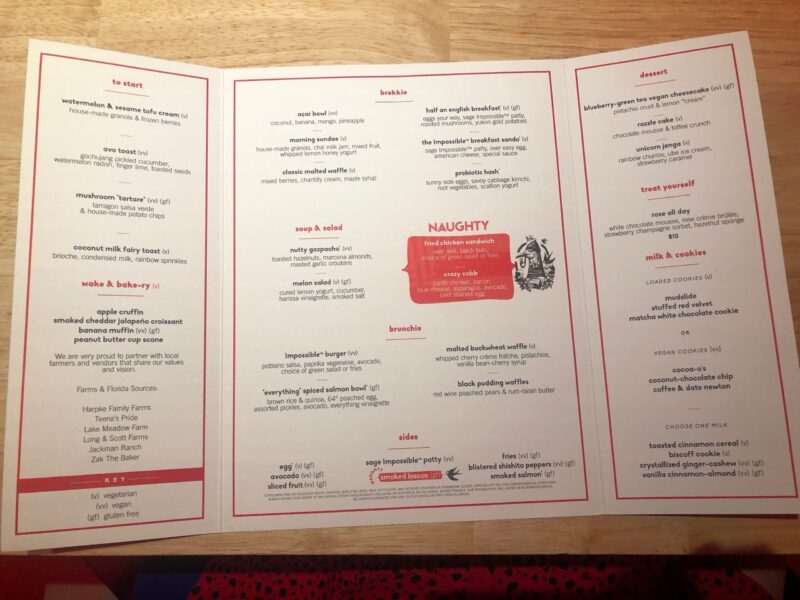 There was another impossible burger on there (which I didn't fancy at all at 7am), some strange things like gazpacho and lots of cookies.
I opted for the mushroom tartare which was essentially cold, finely chopped mushrooms, and an acai bowl which was a runny chocolatey liquid with a few bits of fruit floating in it.
It appears Jenni was served from a brunch menu in Liverpool. Further down you can see the breakfast menu that was available at breakfast in Dover – Sanna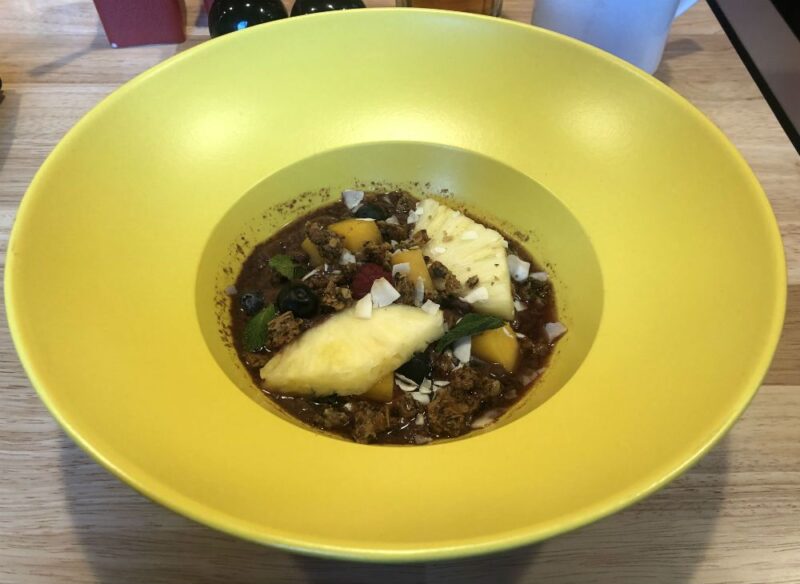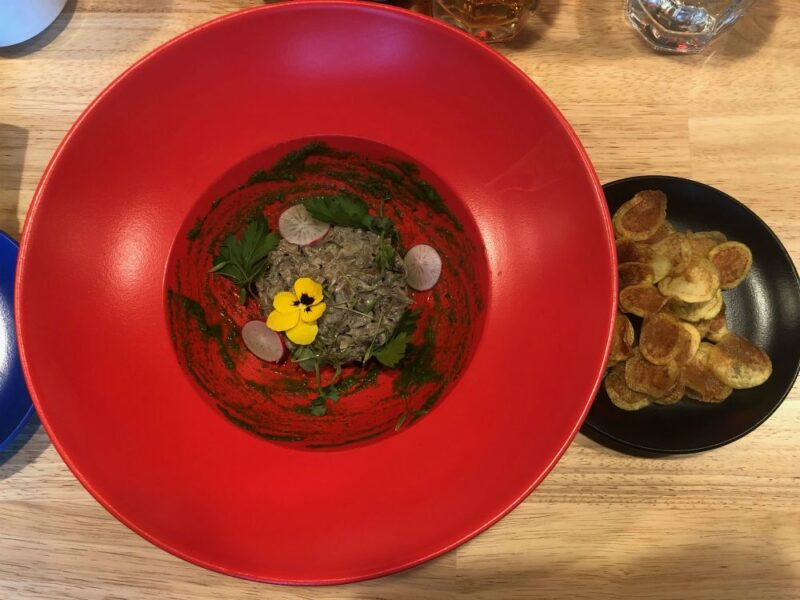 For a vegetarian* restaurant, I was surprised to see how few vegan options there were for breakfast. Still, the staff were all very friendly and the décor was pretty cool.
Andrew from CruiseshipProfiles.com has kindly given me a breakfast menu and evening menu for Razzle Dazzle to share from his Scarlet Lady visit in Dover. Jenni's brunch menu above contains some of items seen in the evening menu, like the mushroom tartare. – Sanna
Razzle Dazzle breakfast menu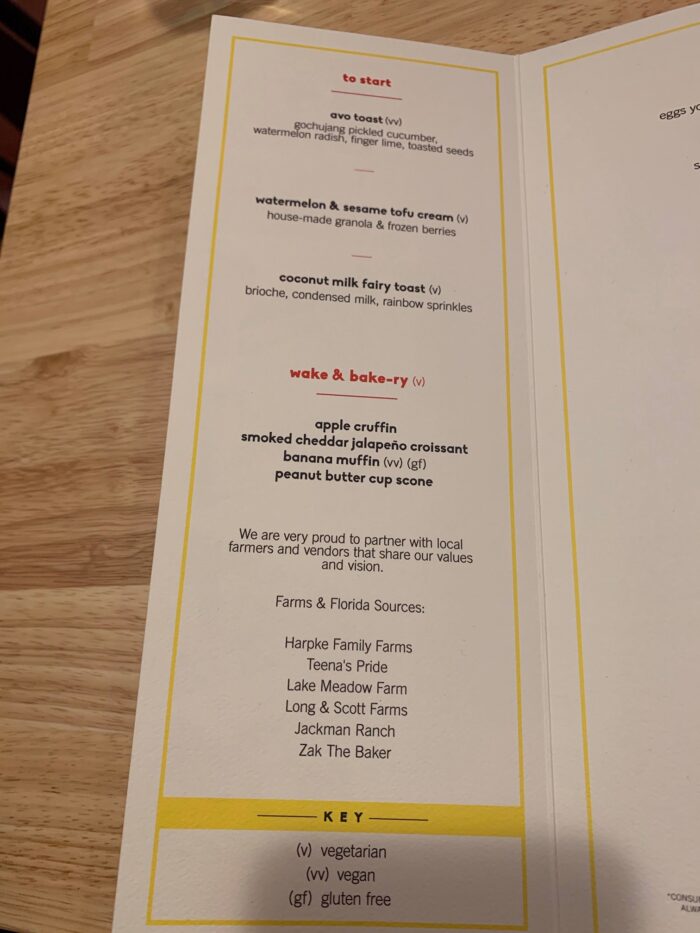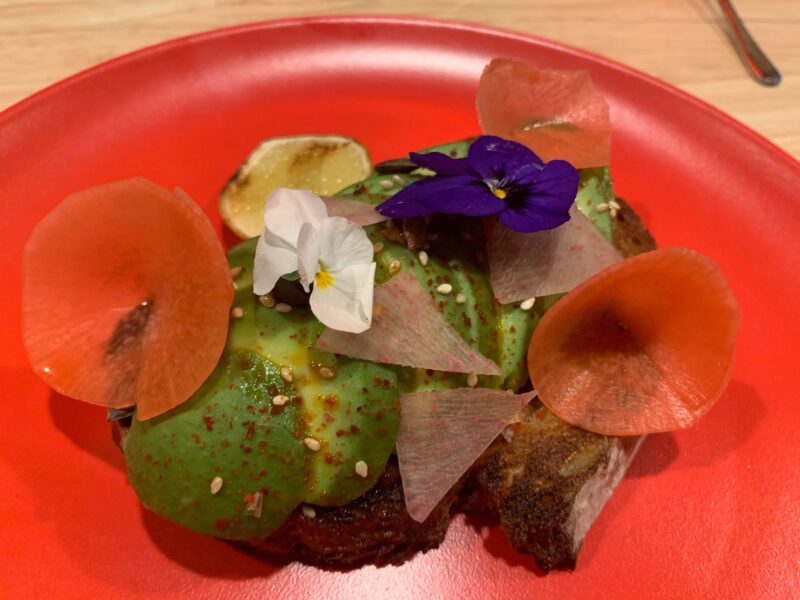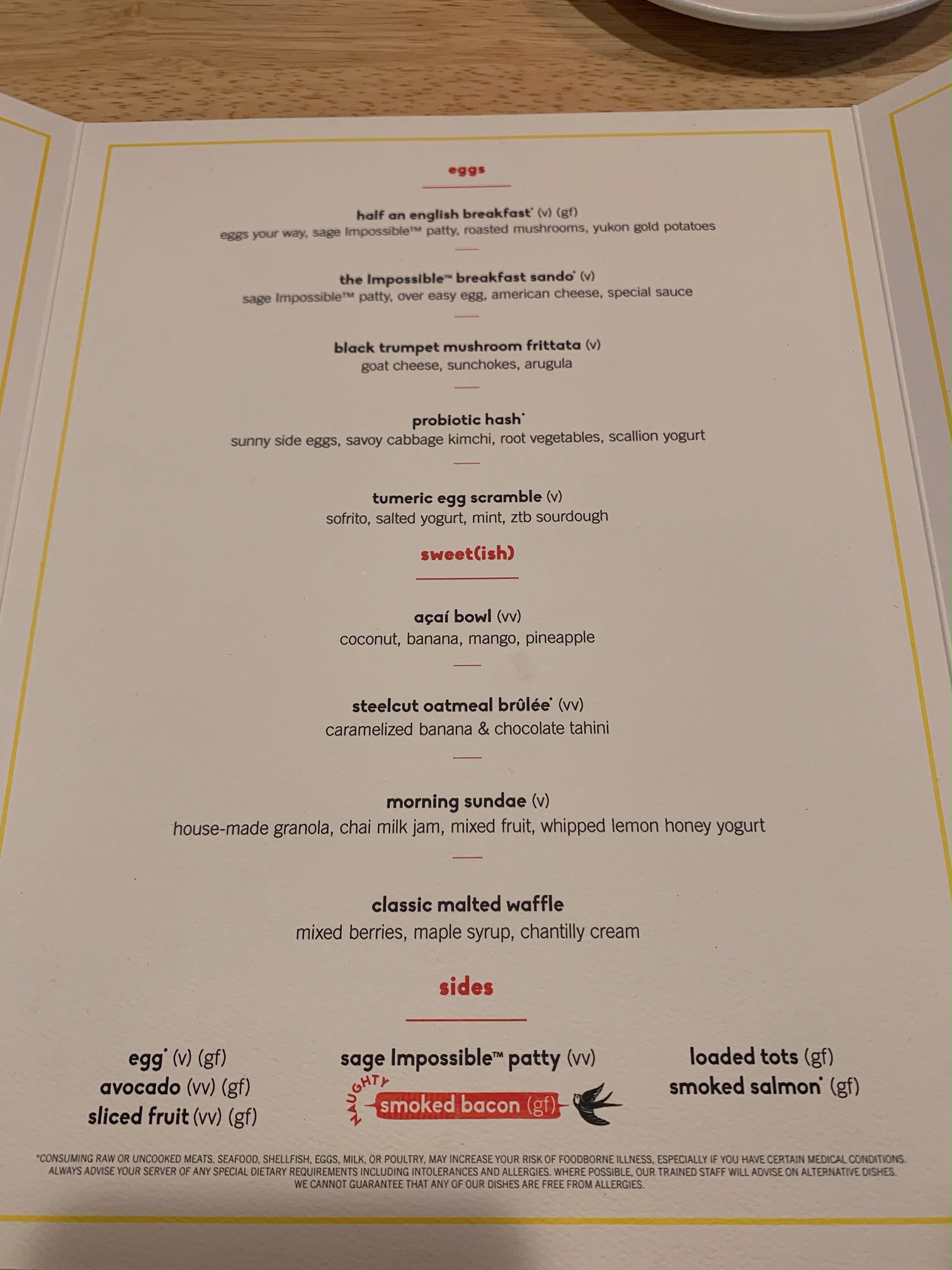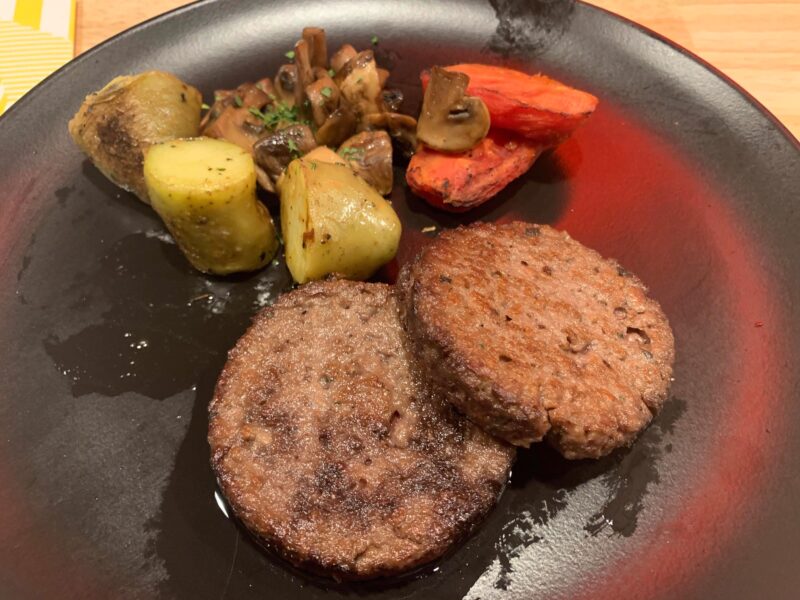 The 'half an English breakfast' with Impossible Patties, roasted potatoes and mushrooms. Egg omitted to make the dish vegan – Sanna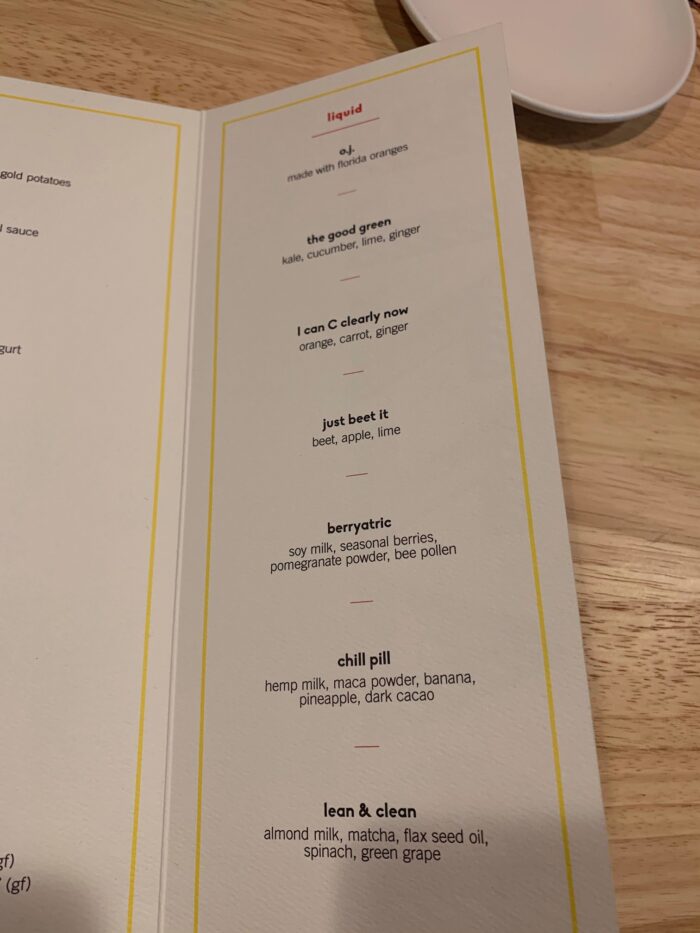 Razzle Dazzle dinner menu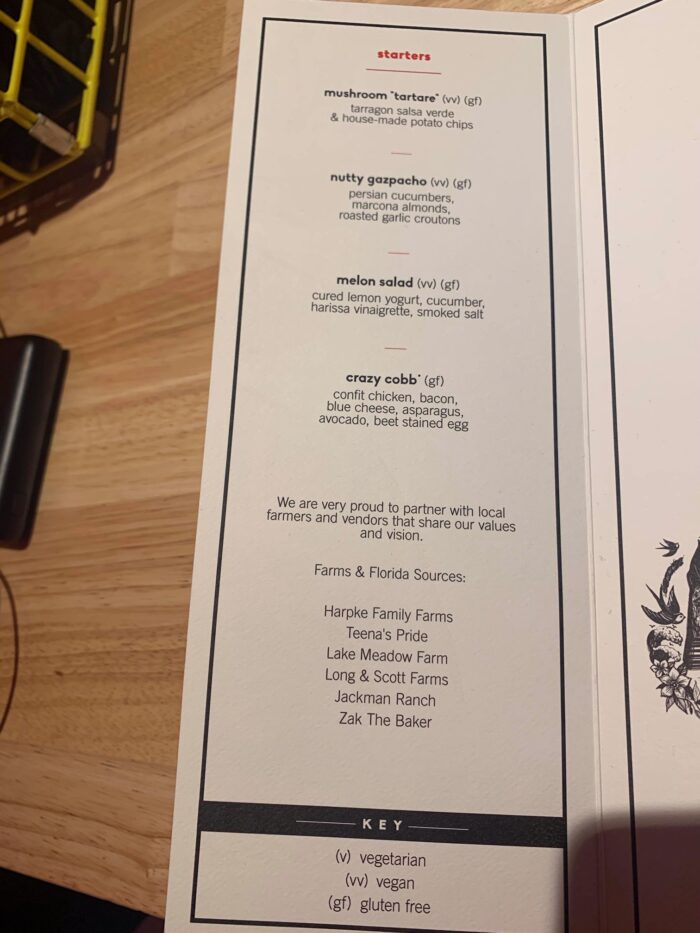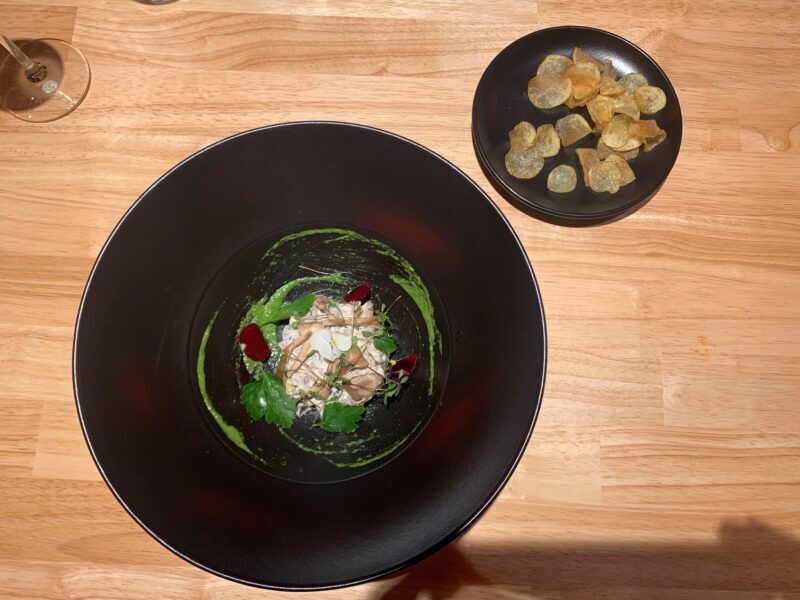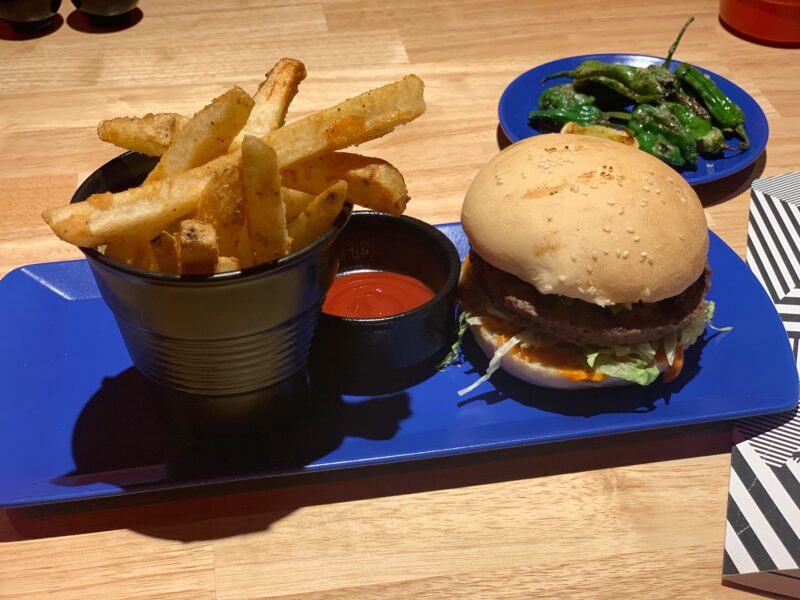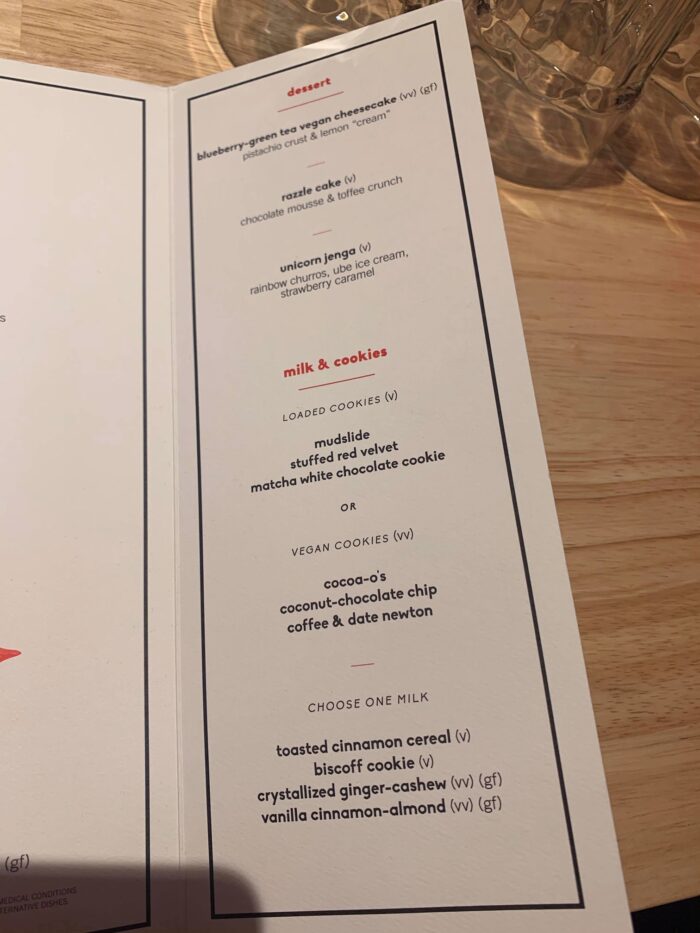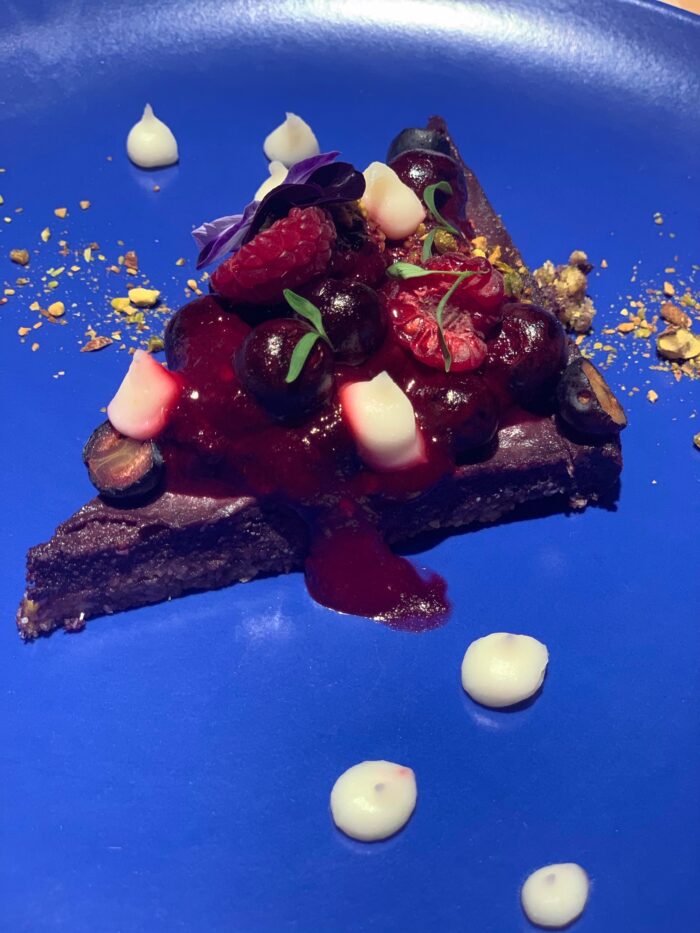 Blueberry and Green Tea vegan cheesecake with pistachio base (gf) and lemon 'cream'
Vegan options at other venues
I visited lots of other restaurants onboard Scarlet Lady to peek at the menus and I was pleased to see that almost all of them had vegan options which were clearly marked with (vv). Even the steakhouse has a vegan/glutenfree brunch option, the 'Egg' in a Hole.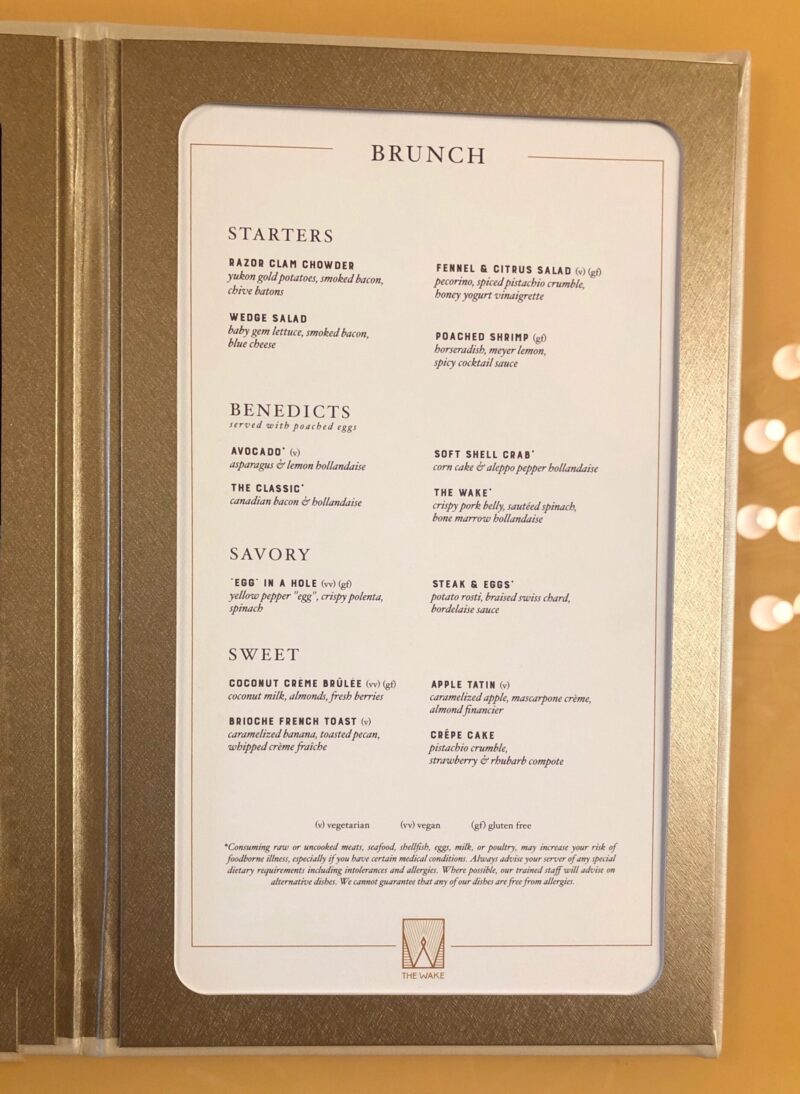 A choice of soya or almond milk was also available whenever I asked for tea or coffee.
Most restaurants onboard Scarlet Lady only had one or two vegan options, which would be fine, as with so many restaurants you could dine somewhere new for every meal. However, vegan items on the breakfast menus appeared limited, and there are only a couple of places that were serving breakfast. I asked how often the menus changed and was told that they would stay the same every day throughout the cruise, so I can imagine that the breakfast options might get boring quite quickly.
BUT… we now know the waiting staff did not tell Jenni that there are two separate early menus for Razzle Dazzle; a breakfast one and a brunch one. This should provide a touch more variety onboard.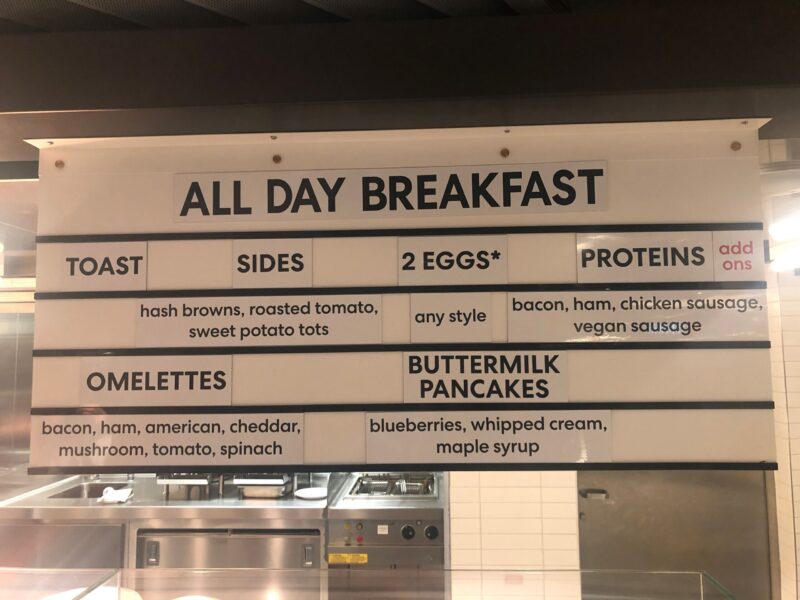 Overall verdict on Virgin Voyages for plantbased travel
Scarlet Lady is, without a doubt, a revolutionary ship, and it's great to see that vegans are thought of when designing the menus. Although some of the food seems a bit odd, so does everything on this ship, and it's certainly not boring.
Everything was of areally high quality and very well presented. I'd definitely recommend that vegan cruisers give Virgin Voyages a try.
Jenni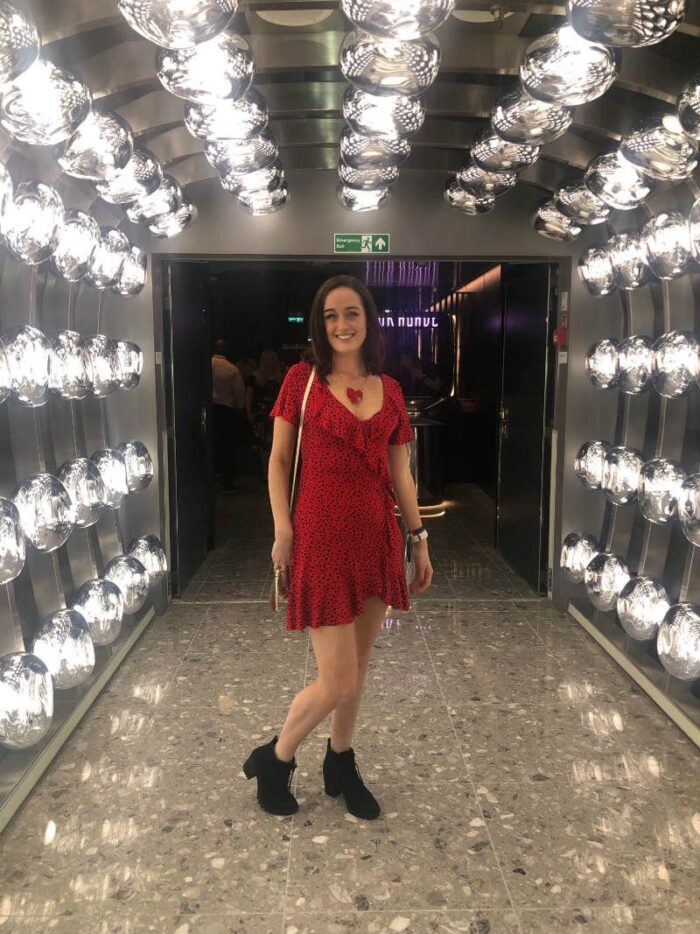 Many thanks to the lovely Jenni for her review above & the photos from Scarlet Lady!
Do check out Jenni's own Scarlet Lady ship review, on her CruiseMummy blog. Jenni's blog is a great resource especially if you're thinking of cruising with your family.

PS.
I'm glad it is not just me who thinks some of the menu items are odd, like the raw mushroom tartare. Neither Jenni nor Andrew were that enamoured with it. I already had a little rant about that in the menu reveal post I published previously. And here a few more musings about the Scarlet Lady vegan offering. Read on and let me know what you think of the menu choice!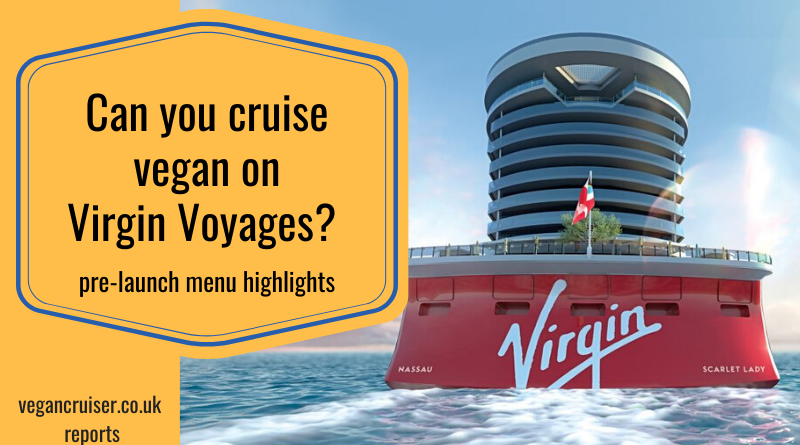 Victory for the fast food vegans
I do love my burgers. Vegan fast food. Quality mock meats, especially. So I am very pleased to see that Impossible Burger appears to be available around the ship, not just in Razzle Dazzle. I was also pleased to see vegan sausages available & advertised in the Galley breakfast bar for a traditional fried breakfast. It would be good to be able to have scrambled tofu too. On a traditional ship you could request the main dining room to adapt dishes (usually 24h in advance) but I am not sure how that will work on a ship that has some vegan menu provision and no dining room with whom to liaise.
Personally I am thinking I can forgo tofu scramble for a week over the vegan-friendly cakes I see Virgin Voyages serve. Those are SO rare on other cruise lines – and I do value my vegan desserts. One of the Scarlet Lady menus even has a vegan cheesecake. Yay!
Sweet dreams of more vegan choice
The yellow bordered breakfast menu from Razzle Dazzle features a vegan banana muffin or oatmeal for vegan options. Andrew had his half an English without the eggs, to make the dish vegan. But the menu could be SO much better for vegans. My biggest source of confusion is the 'Watermelon & Sesame Tofu Cream with Granola' breakfast dish that is marked only (v) vegetarian. Vegetarians can have dairy cream. Why use tofu cream suitable for vegans with presumably non-vegan Granola, to make this option only vegetarian. I'd love to hear the thinking behind this offering, perhaps the tofu is there just to make it dairyfree? But it could SO easily be vegan if they used a honey-free, unfortified granola.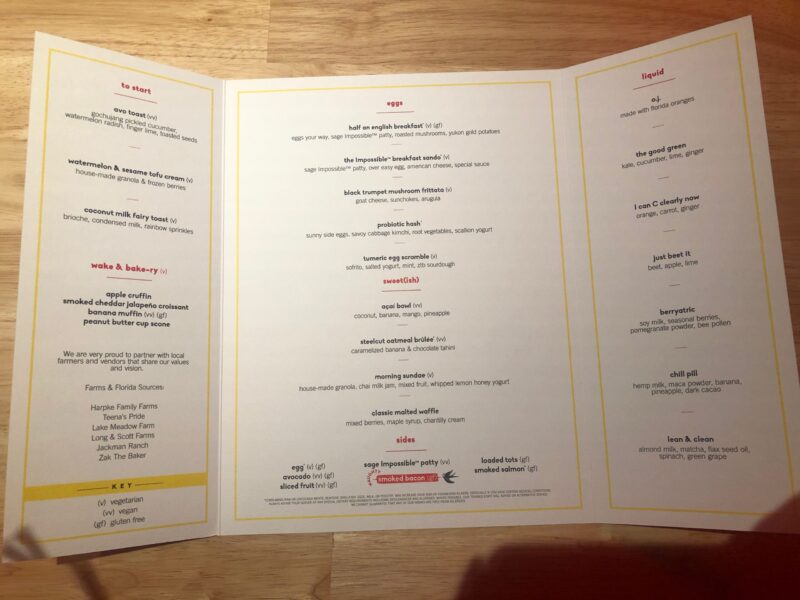 But did I mention the vegan cookies and cake? There are many sweet vegan options onboard Virgin Voyages' fleet. That's got to be a win – considering most other companies struggle to serve vegan desserts. Book Scarlet Lady (or her sister Valiant) and you don't have to worry about getting a fruit platter or lemon sorbet for your vegan dessert. Though, I see no vegan gelato on any of the restaurant menus. Perhaps the onboard ice cream bar has some vegan choice? I sure hope so.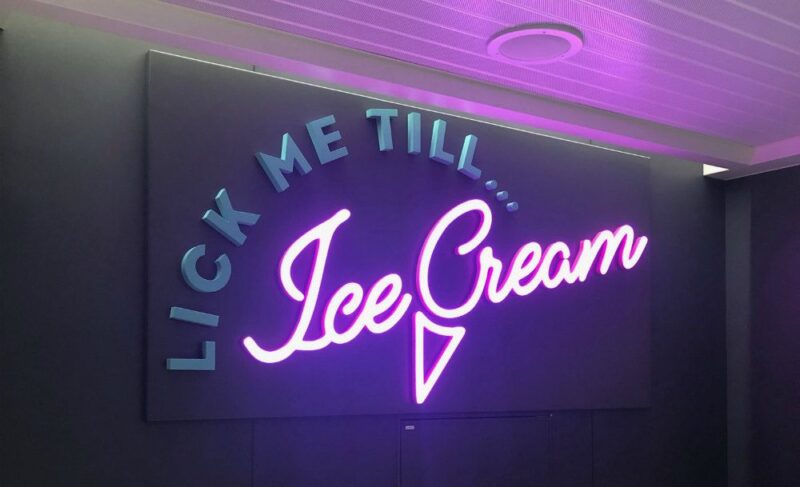 I heart pizza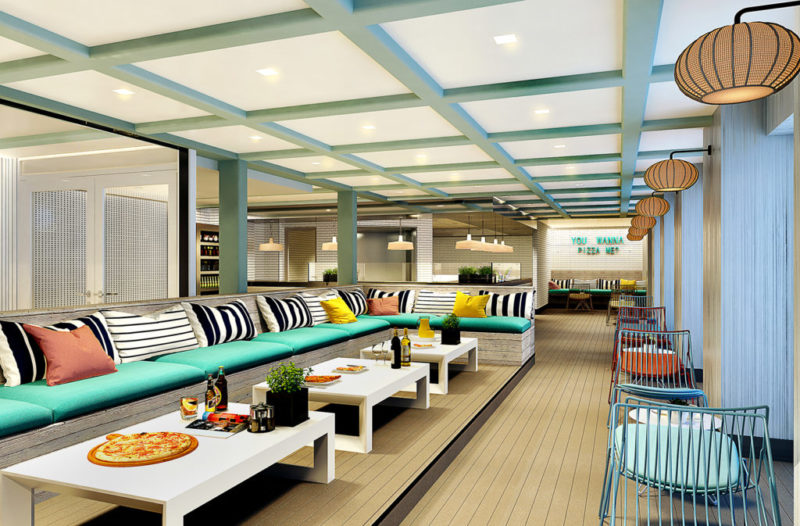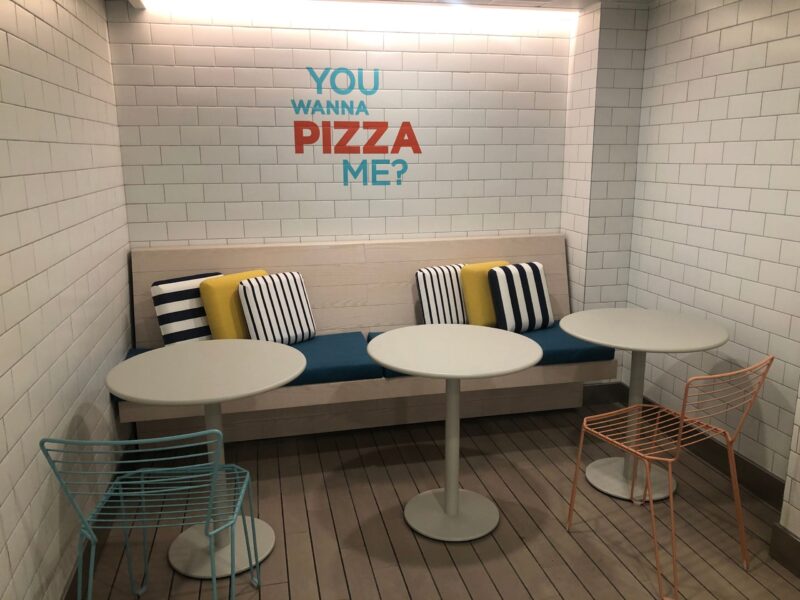 I have loved the images/renders of the Galley and the various offerings there. Having seen Jenni's photo of the pizza menu, am a little disappointed there is not a single vegan pizza available. No vegan cheese, either. Guess we vegans will have to pack our own, like we do with most other cruise lines.
Wake me up before you go-go
Puddings and Razzle Dazzle aside, Scarlet Lady's vegan provision appears a little disorganised at times. Take the steakhouse, the Wake, as an example. You wouldn't really expect there to be vegan options in a steakhouse, but Scarlet Lady tries. Earlier in this post, Jenni mentions the Wake brunch menu which has a vegan option, the 'Egg' in a Hole. It is also a glutenfree menu item, being a yellow pepper for 'egg' & polenta dish. Francesca from GlutenFree Horizons blog has kindly shared her photo of it with us.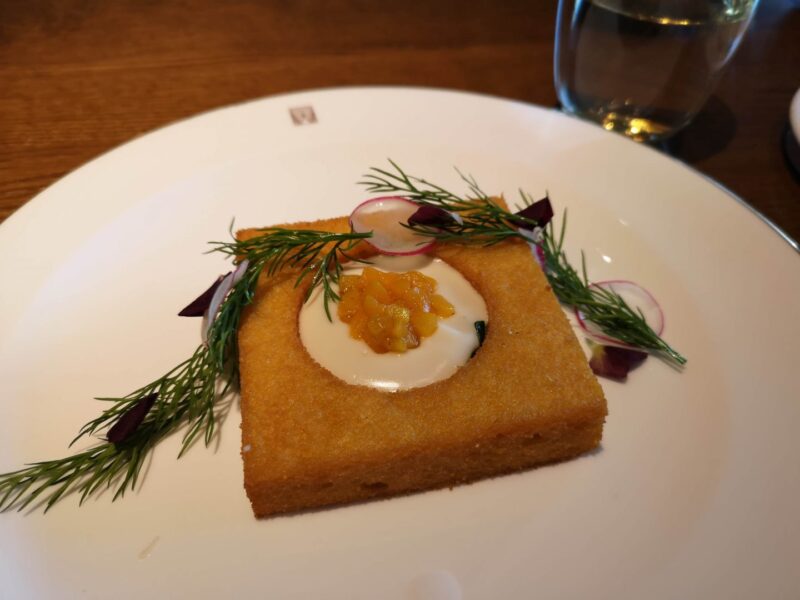 The Wake dessert menu at dinner also has a vegan option, a Coconut Almond Brulee. Yet if you look at the starters and main courses served, there is no vegan main options listed at the Wake. Only side dishes for vegans to have: fries, carrots, chutney, and the steak sauce. Considering the Impossible Burger is available in the Galley and the Razzle Dazzle, perhaps a vegan guest could request one in advance? Very little point to go to the Wake just for your dessert, and elsewhere for your main vegan starter and main course. And what if you travel with non-vegan friends and family?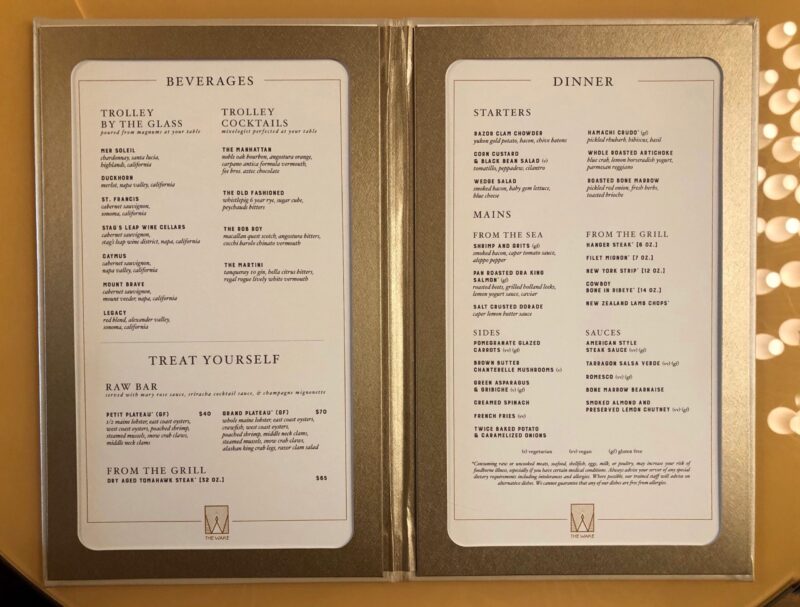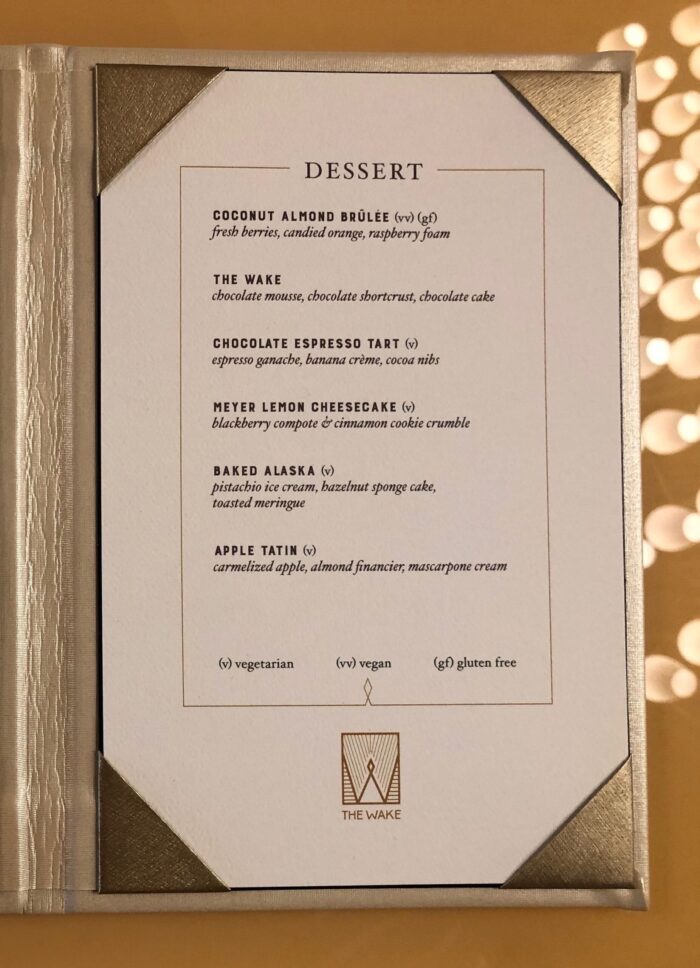 This little point aside, it is a steakhouse after all, I have to admit it is exciting to see actual vegan menu options on a cruise ship. And not just any ship, a brand new modern, funky and exciting new fleet. Virgin Voyages are quirky as are their menus – and I would love to try those vegan items. Especially as some are so wild. Even the mushroom tartare – though I I remain to be convinced.
Nothing is traditional about Virgin Voyages, so why would we expect the food to be either? As for the question, can you cruise vegan on Virgin, it is safe to say "Yes!". Scarlet Lady's vegan options will no doubt keep you nourished. Even if they have yet to label their drinks menus for vegan options. I'm still keen to go and sample sister Valiant on the Mediterranean – if the price is right for me. How about you?
.