250 All-Inclusive Caribbean cruise deals by Princess Cruises!
Stop the press! Attention all canny cruisers looking for great deals in the Caribbean. Princess Cruises have just announced 250 sailings on six ships, that offer not only FREE all-inclusive drinks onboard but also up to $1000 onboard credit! (Naturally, the amount of OBC depends on the type of cabin booked). This new all-inclusive Caribbean cruise promotion commences July 2nd, 2019 and unlike many of the past drinks promotions, this one is available to us Brits! What makes this even more special and tempting to bargain-hunters like myself, is that it also includes bookings for insides & oceanview cabins as well. Not just the usual balcony and above as minimum booking category.
Guests one and two in a cabin can take advantage of a free all-inclusive drinks package that offers specialty coffee & tea, soft drinks, cocktails, wine, beer, and premium spirits. Additional passengers (3rd & 4th person) will receive a non-alcohol AI package for coffees, tea and hot chocolate, soft drinks, fruit juices, smoothies and mocktails.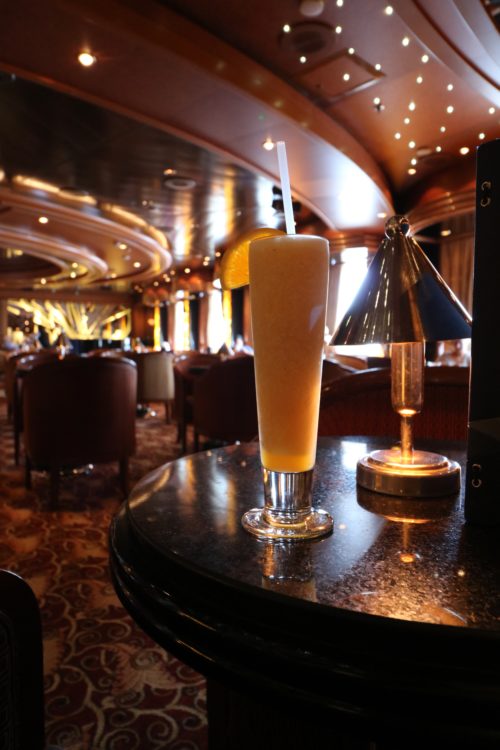 Tell me more! When can I book – when do I sail?
This new Princess Caribbean all-inclusive (AI) deal is available to book from July 2nd to July 31st, 2019. It applies to nearly 250 voyages on six Princess Cruises ships, with qualifying departures between December 1st, 2019 and May 22nd, 2021. You have a month to book this free AI promo, but the period to travel is nearly two years! Do check out Princess' website for more info on Caribbean sailings where this promotion applies.
Included in the promotion are around 250 sailings on six different ships. They all feature the exciting Ocean Medallion wearable technology onboard. For a demonstration, see this helpful Cruise International Youtube video here. I can't wait to try it myself!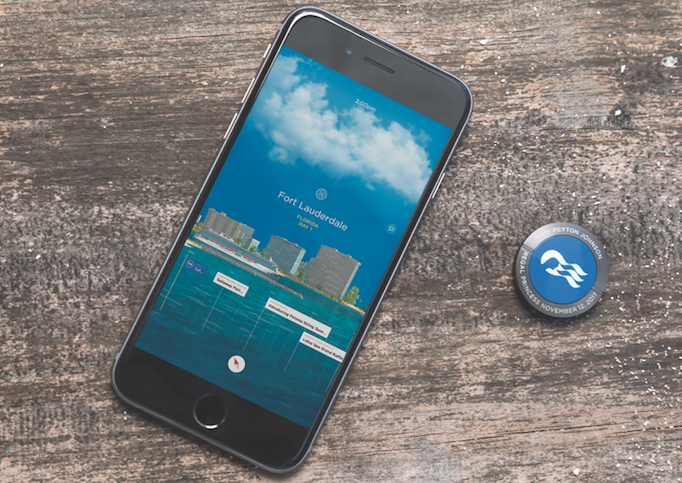 The ships you can choose from on this AI promo are:
Sky Princess: she will be the next addition to the Princess fleet, launching in October this year (2019). You can sample this new beauty over 58 sailings across 17 different itineraries. This new 3,660-guest ship will sail a variety of eastern, western and southern Caribbean itineraries from December 2019 to March 2021. The other new ship to book will be the newest of them all, the 3,660-guest Enchanted Princess. She launches in Southampton in June 2020. Alternatively, you can book the beautiful 3,560-guest Regal Princess and 3,140-guest Caribbean Princess. The both are all offering eastern and western Caribbean sailings. The smallest ship featured on this promotion is the 2,200-guest ship Island Princess, offering a circle Caribbean itinerary.
Caribbean Princess is a firm favourite of mine, and you can read more about her here, as I've visited her twice. I enjoyed her in 2016 but especially after her fabulous 2017 refurbishment – there's an exciting 2019 lido deck addition onboard for the kids too.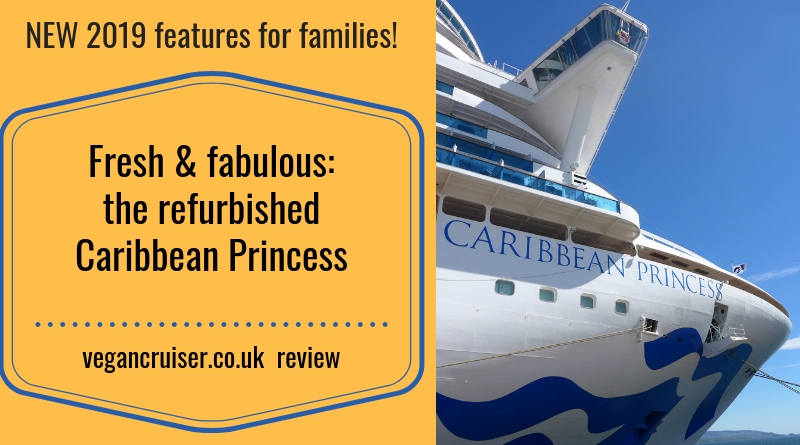 Caribbean Princess is a great choice for cruising families for being the only (first?) ship in the fleet with the new family splash zone added to the top deck. See the above post for more information on it.
Splish splash! Your family will have a whale of a time at The Reef, onboard #CaribbeanPrincess this summer. 🐳 https://t.co/cFn8sAcs1F pic.twitter.com/No7V4ynNvP

— Princess Cruises (@PrincessCruises) June 29, 2019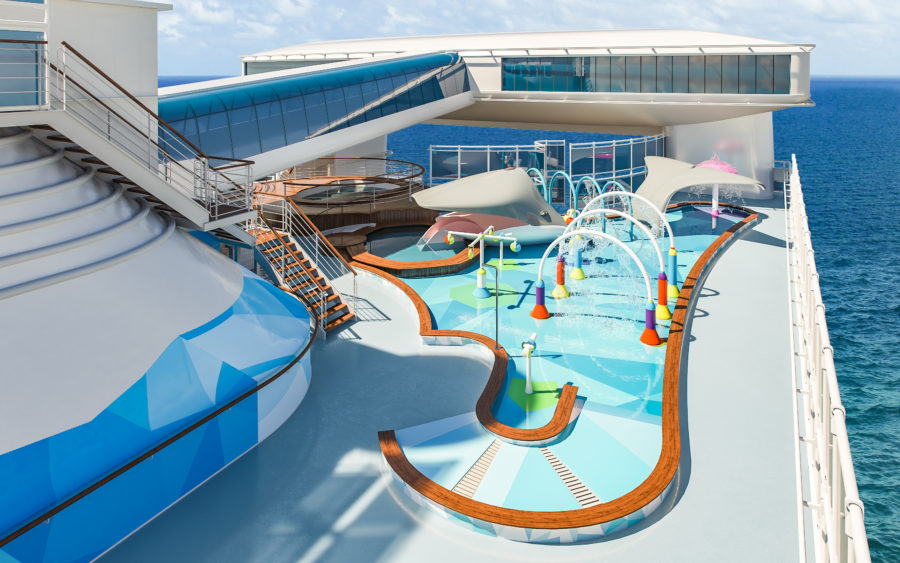 And if you're a vegan like me, or someone with dairy and egg allergies and want to sail on a ship that is great at labelling their dishes, I can recommend you Crown Princess.
A variety of itineraries are also available on the 3,080-guest Crown Princess (2006) including southern Caribbean, circle Caribbean, Caribbean explorer and Panama Canal with Costa Rica and the Caribbean. The cruises range in length from four to 21 days, with late night calls in St. Thomas, St. Maarten, Cozumel, Aruba and Curacao. Voyages sail roundtrip from Fort Lauderdale.
We sailed Crown Princess in August 2018 and had excellent options in the buffet. Feedback from other vegan cruisers came in later in 2018, confirming the great vegan catering onboard was continuing. And just last month (June 2019) I received confirmation from the Food & Beverage team on Crown Princess, saying that the practice of marking vegan dishes in the buffet still carries on under the current team.
If you haven't yet seen our food choices, have a look at this post here. Even though we did not do great in the main dining room, the Horizon Court buffet was wonderful for us.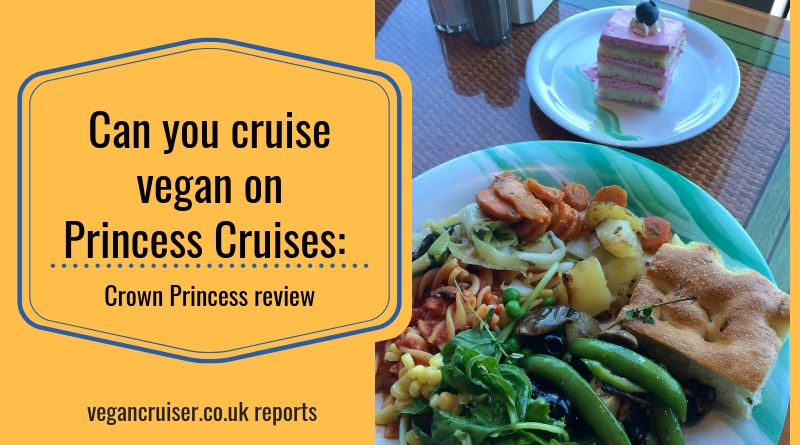 I have not sailed on the other ships, but we spent a week on Regal's near-identical sister Royal, back in 2016. On Royal Princess, the main dining room catered for our dietary needs so beautifully – read a review of that here. You can also see Regal featured on ITV's Princess Cruise documentary series The Cruise, season one.
Ready, set, book!
I am so tempted to book as I haven't sailed the Caribbean since 2015 and the free drinks package offer is excellent value. At the time of writing this, the alcohol-containing AI beverage package is charged at $59.99 per person per day PLUS an 18% gratuity. A great saving can be made here with this all-inclusive promotion. Nearly 500USD per person on a week-long cruise!
To make this offer even more tempting, there is a selection of ships to choose from, even including two new ships, Enchanted Princess and Sky Princess. I haven't yet booked anything for 2021 but I have a feeling that by the end of this month I will have another Princess cruise on my cruise countdown. Which one would you book? Have a look at Princess Cruises' site for your perfect bargain Caribbean getaway.
[link above & in below image are affiliate links – may earn me commission if you book a cruise from these two Princess links]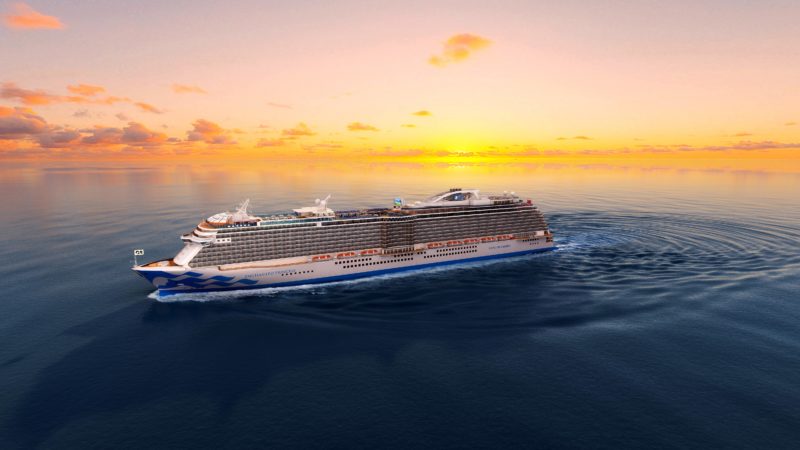 PS. Many thanks to Princess UK PR team for the use of press images in this post.