Making history: MSC Cruises goes carbon neutral in 2020!
Not only did MSC Grandiosa, and greenest of MSC fleet of stunning cruise ships enter service last month in November (2019) but MSC took the cruising world by surprise with their eco announcement. In a matter of weeks, on January 1st 2020, MSC Cruises will become the world's first global cruise line with carbon neutral operations – by investing in blue carbon projects, and utilising new cleaner technology.
Blue Carbon off-set to make MSC greener?
I have to admit I too wasn't familiar with the term 'blue carbon' in terms of carbon-neutral operations. So I had to look into it, and found the following to capture its meaning. CIFR defines it as:
Blue carbon refers to the carbon captured and stored in oceans and coastal ecosystems. It can be found in a number of places, including tidal wetlands, mangroves, tidal marshes and seagrass meadows. Because blue carbon ecosystems are such effective carbon sinks, they can play a major role in meeting national and global targets on climate change
MSC plans to offset all direct carbon dioxide (CO2) emissions from its fleet marine operations through a blend of carbon-offset projects, while working together with leading carbon credit operations. MSC Cruises' carbon neutral status will increasingly rely on blue carbon projects – those which protect and restore ocean & coastal habitats. But as Blue Carbon projects focused mainly on coastal habitats are scarce at present, MSC Cruises will be supporting the development of these groundbreaking carbon projects.
I suppose where their new private island, and Marine Reserve, Ocean Cay comes very handy. She's groundbreaking as no other cruise line offers such marine-life focussed island visits. You can learn more about Ocean Cay, and what makes it special, on my post here.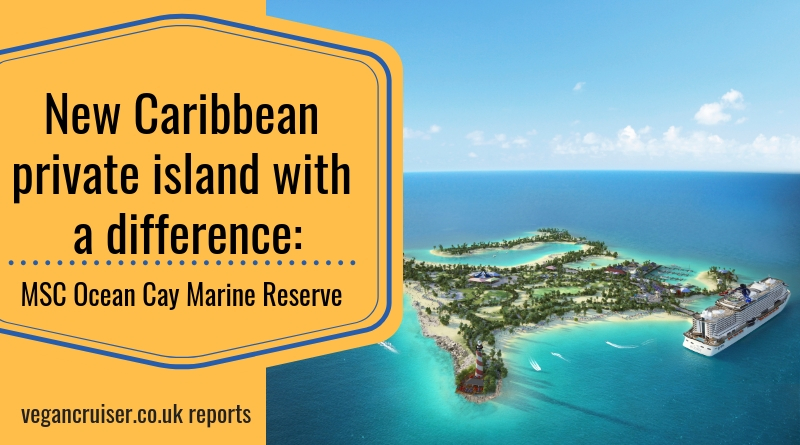 Technology making MSC fleet more sustainable
The commitment to delivering zero-emissions operations also includes a specific focus on energy efficiency and other aspects of its end-to-end operations beyond emissions. In particular, since 2017 all MSC Cruises new ships come equipped with ship-to-shore power facilities, a feature that allows cruise ships to immediately go "zero-emissions" in any port that is ready for this technology. And this will provide even greater overall benefit when the ultimate source of shore power is renewable. This focus in green advances is not new to the company though. Environmental awards have been granted to MSC before – back in 2018 MSC Seaview already won a prestigious eco award for her environmental focus.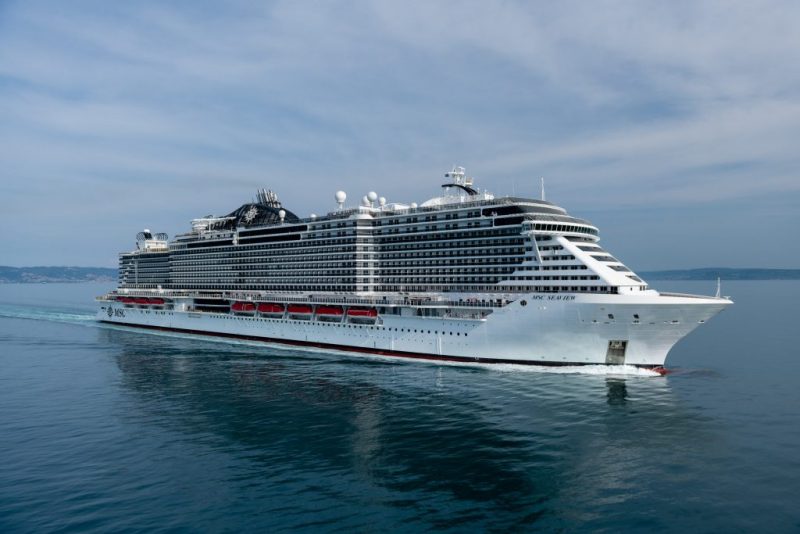 The latest ship to join the fleet, the MSC Grandiosa, and 10 other ships in MSC Cruises' fleet of 17 are currently equipped for cleaner emissions with hybrid Exhaust Gas Cleaning System (EGCS). The EGCS technology onboard removes 98% of sulphur dioxide from a ship's exhausts. MSC's six other ships will be retrofitted with the technology by the end of 2021. Until then, MSC will use low sulphur fuels and comply fully with the strictest existing as well as new maritime regulations.
Future investment in NLG vessels
Further to make the MSC fleet greener and making off-setting easier, the first of five Liquefied Natural Gas (LNG)-powered ships, MSC Europa, joins the fleet in 2022. The integration of a Solid Oxide Fuel Cell (SOFC) technology onboard MSC Europa is a world first. This technology operates at very high temperature (~750° C) and is more efficient than the low-temperature Hydrogen-based alternative. This SOFC solution fueled by LNG will reduce emissions of greenhouse gases by about 30% compared with a conventional LNG engine, with no emission of nitrogen oxides, sulfur oxides or fine particles. In addition, it offers the advantage of being compatible with many fuels (LNG/methane, hydrogen, etc.), and so with their future low-carbon versions. This LNG investment should further aid MSC Cruises with reaching a carbon-neutral status as a cruise line.
Good news for eco-minded guests
All costs for the carbon offsets, as well as any other associated items, will be covered directly and in full by the MSC. Well done, MSC Cruises! For offering not just beautiful, and fun ships, but increasingly eco-focussed operations.
None of our mass transport is carbon-free but what MSC will offer from January 2020 is groundbreaking in the wider cruise industry. A carbon-neutral cruise first!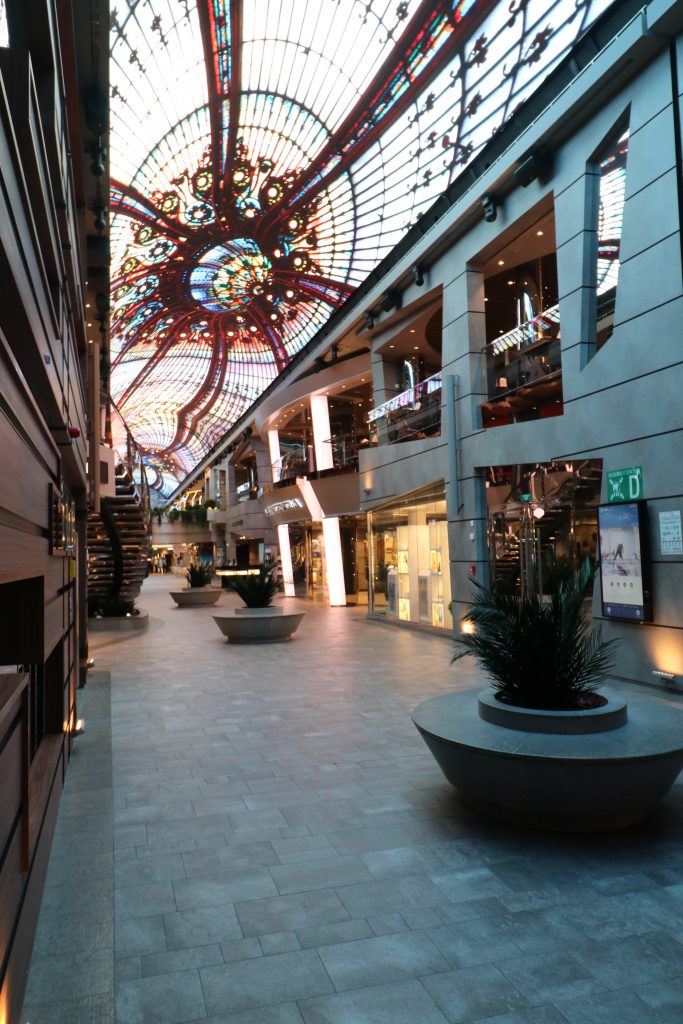 It is fantastic to be able to sail on a cruise ship where your sailing carbon is off-set. And interestingly, an MSC cruise could end up being more environmentally-friendly than a resort holiday, even without the off-setting. Dave 'Shipmonk' Monk attended a talk at Grandiosa's launch where MSC had calculated the potential carbon footprint of a holiday (for a German family). The claim by MSC Cruises is certainly interesting, featuring a Grandiosa cruise vs Sharm el-Sheikh flight & stay. See the article and accompanying Powerpoint slides in this Shipmonk blog post.

PS. If you want to learn more, you can read more about MSC's environmental stewardship here.