Azamara surprises with an excellent vegan menu!
The first half of 2019 has treated us vegan cruisers well. So far we have had an updated vegan-marked wine list and three cruise lines improved their plant-based meal offerings (see posts on Vegancruiser home page). But just last week, at the end of May, news of another excellent vegan menu reached me. And it looks AzAmazing. Prepare to be seduced by the new Azamara vegan menu options. No reliance on healthy salad bowls for choice, to fill up the menu. Azamara's new plant-based menu gets a big thumbs up from me. I hope you will be blown away by it – I sure was when I first saw it!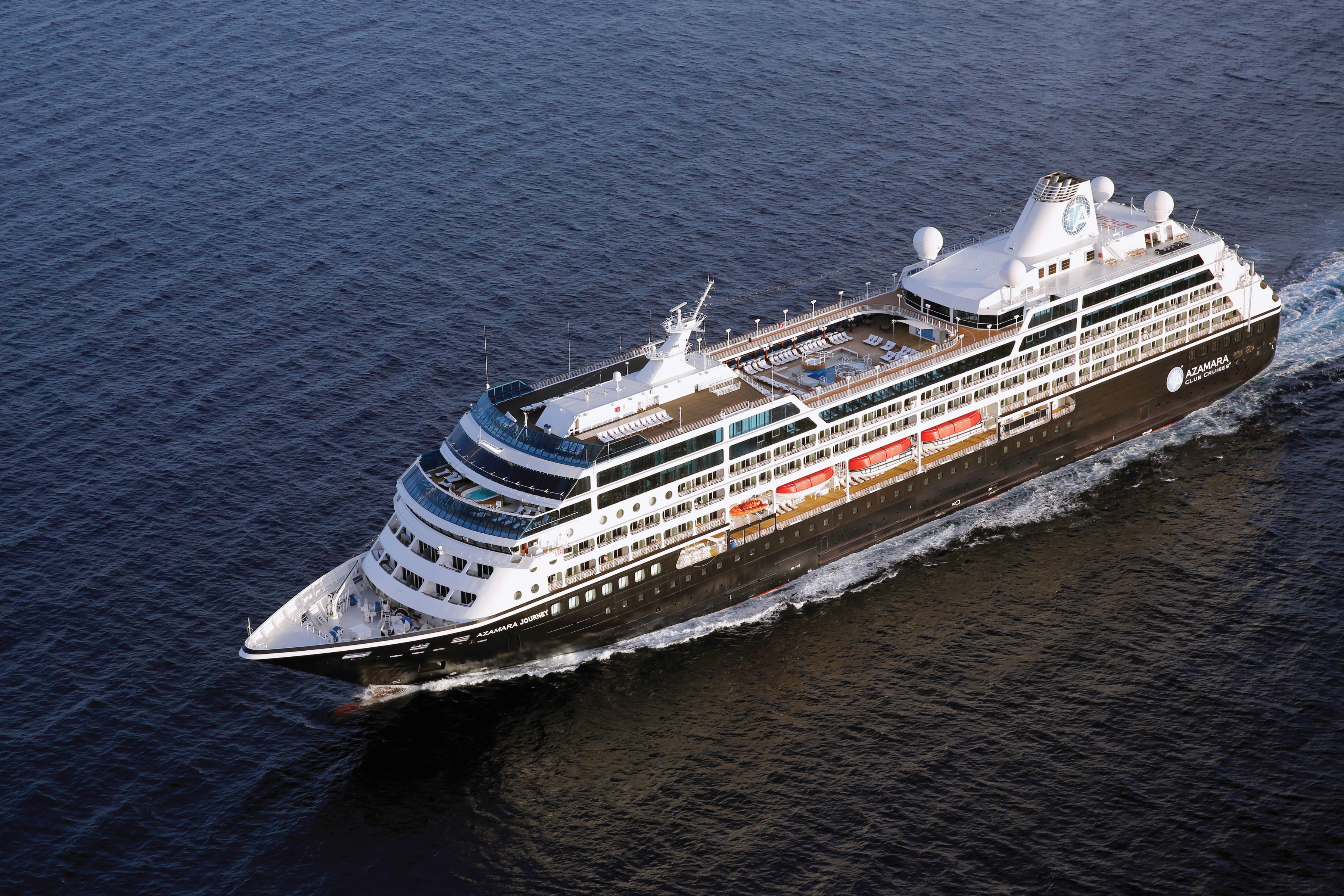 Who are Azamara anyway?
If you are not familiar with Azamara Club Cruises, here are the basics for you to know. Azamara Club Cruises are a luxury brand subsidiary of Royal Caribbean – who also own Celebrity Cruises. All of Azamara's fleet are small cruise ship vessels catering for less than 700 guests onboard (similar to former P&O Adonia and Oceania Cruises' R class ships). Being smaller ships, these vessels can squeeze into smaller, more off-beat ports or closer to the city than the megaships that often dock in industrial harbours.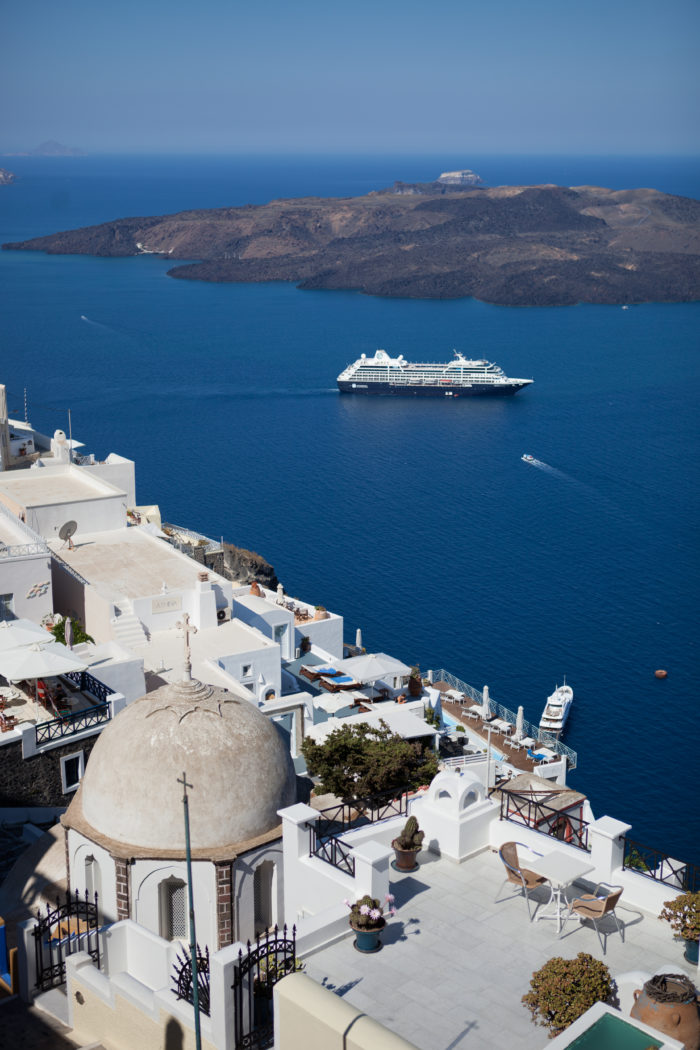 Azamara's itineraries are destination-immersive. Thy offer longer stays in port, many overnight stays even and night-time touring. Each sailing includes one complimentary night-time 'AzAmazing Evening', an evening event to experience local culture, music, dance, history, architecture and more (on sailings of 7 days or more, excluding transatlantic crossings).
As a luxury cruise brand, the Azamara experience includes standard drinks: spirits, wine, softs drinks, water, and coffee. Shuttle buses in ports are part of the Azamara luxury package, as are all onboard gratuities. You do get a lot included in your fare – and now there is great news for vegan cruisers and anyone who wishes to enjoy some AzAmazing plant-based dishes.
Exciting Azamara vegan menu
This fabulous new Azamara vegan menu will be available across the fleet in the 'Discoveries" Main Dining Room (MDR) for lunch and dinner. It can also be enjoyed in the two specialty restaurants Aqualina (Italian) or Prime C (Steakhouse), although the specialty dining cover charge applies even if ordered from the vegan MDR menu.
Azamara vegan menu starter dishes include:
Fava Bean Hummus with Olive Bread

Vegetable Pakoras with Mint Chutney

Tomato and Corn Tostadas with Avocado Cilantro

Vegetable Bruschetta with Lime Tomato Salsa

Vietnamese Rice Paper Rolls with Sweet Chill Dipping Sauce

Thai Green Papaya Salad with Tofu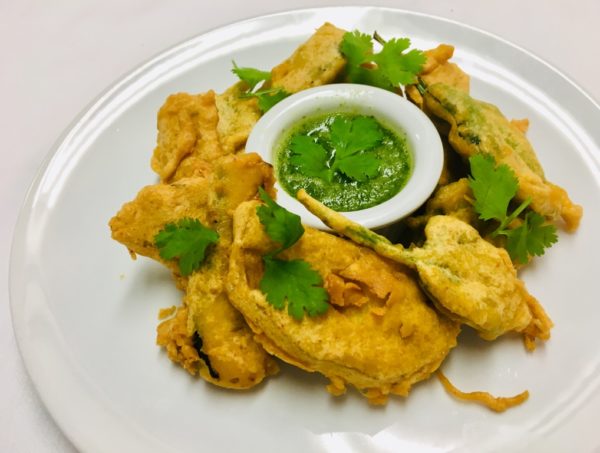 Pakora with mint dip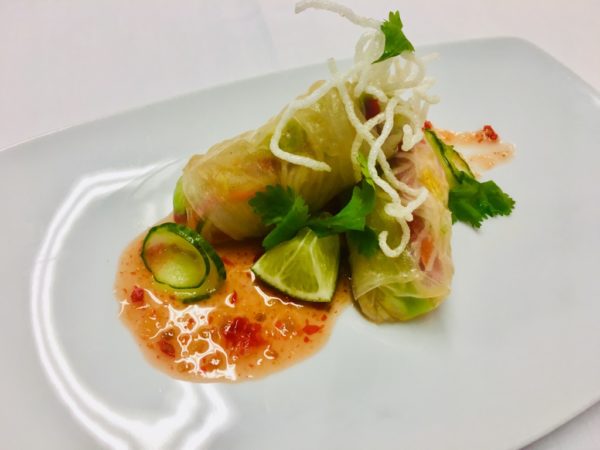 Vietnamese rice paper rolls from the above menu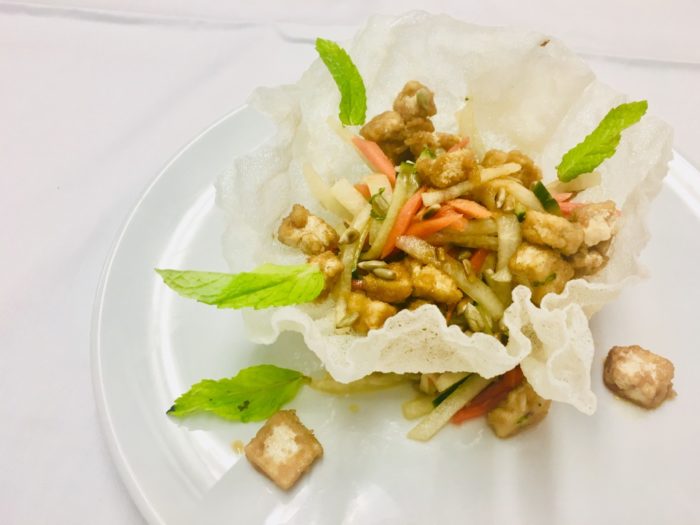 Green papaya salad with tofu
Soup course options are:
Vegetable Pho with Holy Basil and Mint

Tomato and Roasted Bell Pepper Gazpacho with Carrot Foam

Almond and Artichoke Cream Soup with Chopped Chives and Frizzled Onions

Rich Tomato Rasam with Lentils and Cilantro
Peking 'duck' pancake rolls from the main course menu below
Vegan main courses
Sweet and Sour Tofu Fried Rice

Cauliflower and Quinoa Rissoles with Harissa Jus

Peking Seitan Duck Pancake Rolls

Pumpkin and Chickpea Falafel with Yoghurt and Mint in Spinach Wrap

Eggplant and Spinach Melanzane with Tomato Basil Sauce

Moroccan Spiced Kebab with Almond Couscous Salad

Mint and Lemon Wild Mushroom and Leek Pie with Whole Wheat Herb Crust

Vegetable and Bean Burritos with Chipotle on Tomato Rice

Cauliflower Steaks with Fries and Tomato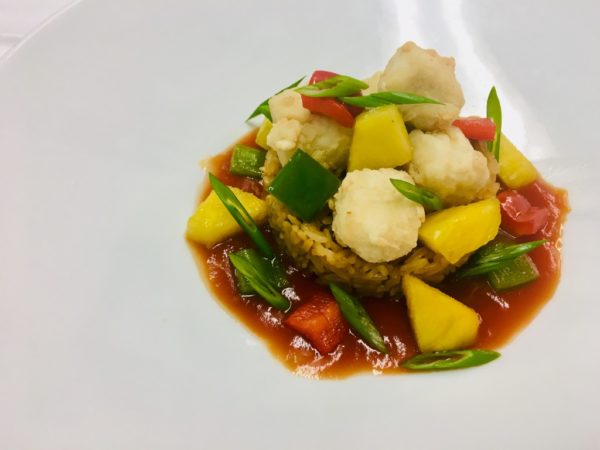 Sweet & Sour tofu with fried rice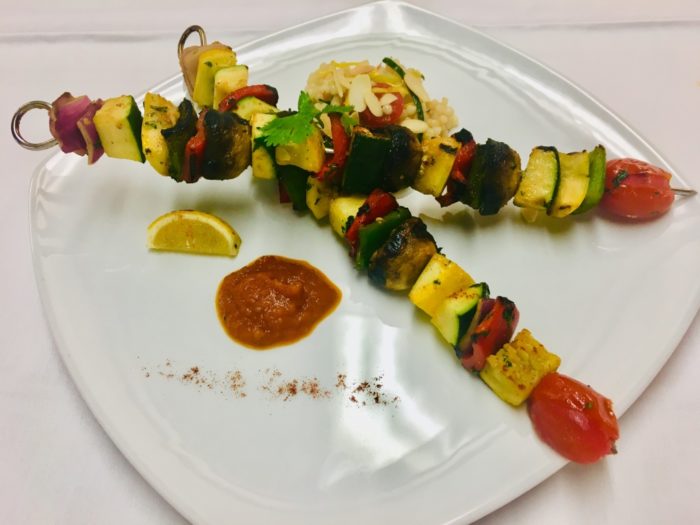 Moroccan-spiced vegetable kebabs with almond cous cous
Cauliflower steak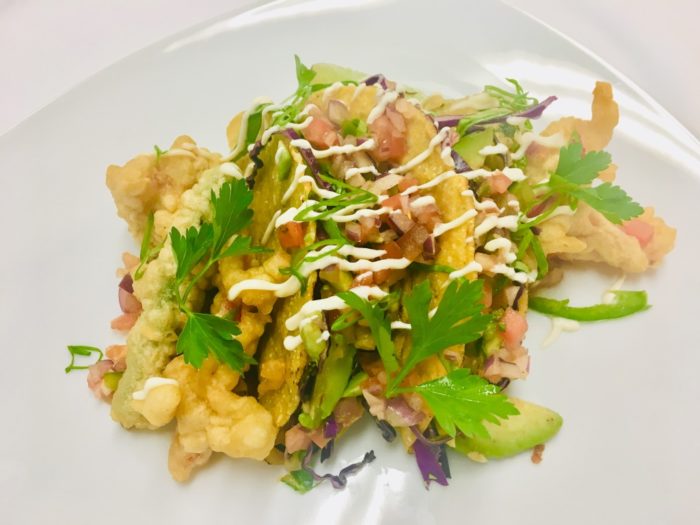 Tempura vegetable tacos below
Tempura Vegetable Tacos with Salsa and Avocado

Pesto Pasta with Olives and Sundried Tomatoes

Big Spicy Bean Burger with Garlic and Chipotle Aioli

Tofu Satay with Nasi Goreng

Phad Thai Noodles with Peanuts and Soy

Artichoke and Olive Flat Breads with Tomatoes and Herbs

Chana Masala Vegetable Biryani Poppadums

Chana Masala
Vegan side dishes on the menu
Vegetable Rice

Dhal Mahkni

Polenta Fries

Roasted Garlic Sprouts with Almonds

Chunky Fries with Harissa Sauce

Tomato and Bean Stew Ratatouille

Truffle Mashed Potatoes
You can find the above menu as a downloadable pdf here.
There is no extra charge for the vegan menu but if you choose to dine in either of the two specialty venues (say, you travel with a non-vegan partner or friend) the specialty restaurant cover charge still applies.
Unfortunately, the published menu does not include a dessert section but some vegan options are available. The Azamara UK PR agency has kindly given me photos to demonstrate the vegan menu. The accompanying photos include cake and two fruity dessert choices.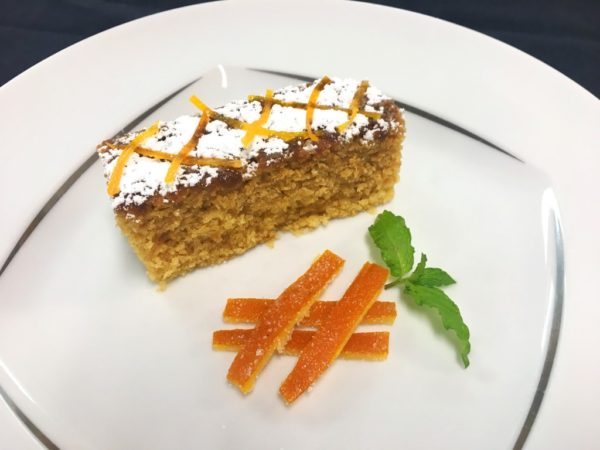 Orange cake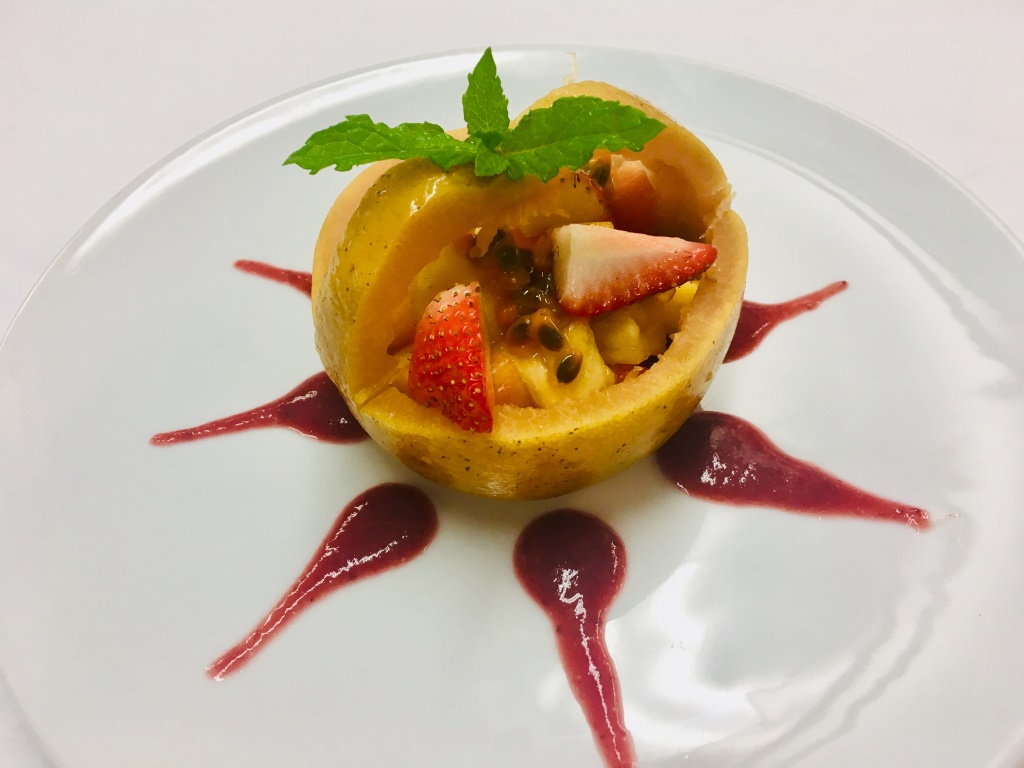 Tropical fruit salad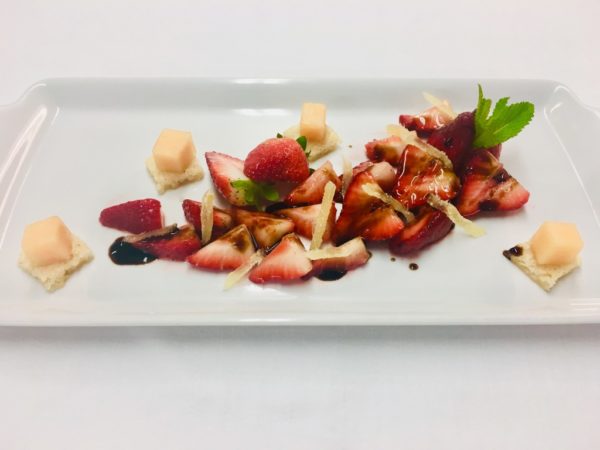 Strawberries with balsamic reduction & ginger
For further images and Youtube tour review, do check out my blogging friends Helen & Rich from VisitWithUs blog for their Azamara Pursuit ship visit post.
What do you think of the menu? Especially compared to the three others that came out since January? This certainly has made me think of booking Azaramara for our September cruise. If you sail before then, get in touch. Do share your experience with fellow readers of Vegancruiser blog, we would love to know how all this vegan goodness tastes!
Many thanks to Azamara UK PR team for the food & ship images.