More fun than you can shake a stick at: Marella 90s cruise!
[Post contains an affiliate link Ad] Are you a 90s baby? Or rather, a 90s teen or student? Do you have fond memories of fangirling boybands like 911 or Five? Did you spend your days singing along to Spice Girls, B*witched and S Club? Maybe you were too cool for pop and were into bands, Britpop style. Or perhaps dance music was your thing in the 90s? If so, does getting your tunes on a Saturday night involve Heart FM Club Classics (and the rather gorgeous Mark Wright whose face SO wasn't made for radio). There is a cruise out there just for you, my friend! Well, a cruise for all of the people above, the exciting three-day party extravagance that is the Electric Sunsets Marella 90s cruise that departs Newcastle this Sep 1st, 2019. And there is a discount code out for July that will save you £100 on your booking, read more below!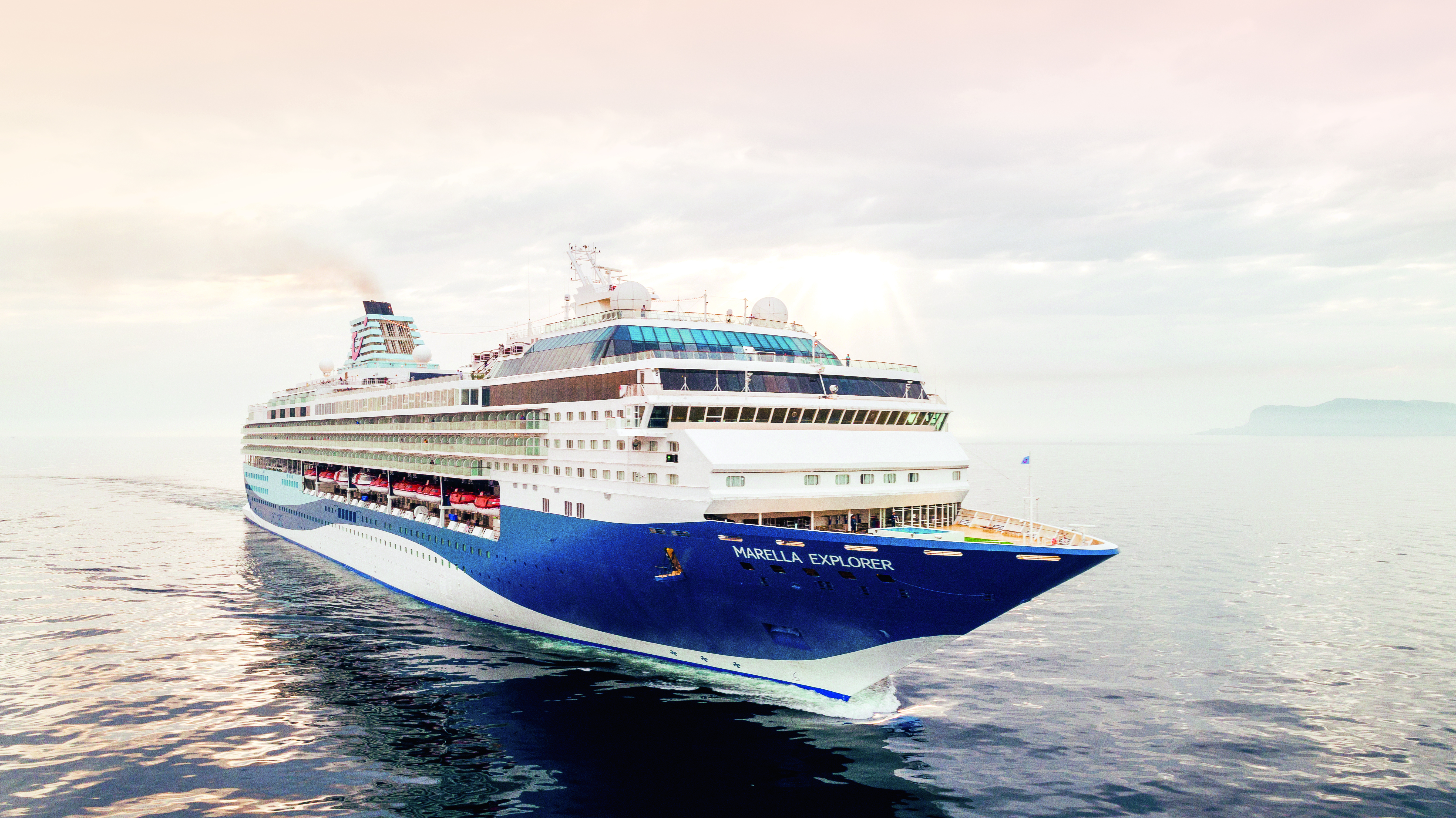 Electric Sunsets by Marella Cruises
Marella who, you may say? It is what Thomson Cruises is now known as, while the main company was rebranded to TUI UK. Last year the new Marella Cruises introduced us to the new Electric Sunsets product.. a themed party sailing. The 2018 offering was a short 80s cruise with a select few 80s artists, DJs and tribute acts onboard. Marella have now gone one better in 2019 by moving the theme to the best (IMO) decade there is to feature: the 1990s. Marella Cruises have even upgraded the venue, by bringing the party onboard the second newest ship on the fleet, the Marella Explorer! Which co-incidentally had a blast of a launch party last summer led by another popular 90s artist, Craig David! He's not been announced for this Electric Sunsets 90s cruise but I am expecting much partying anyways, just like seen on this short video.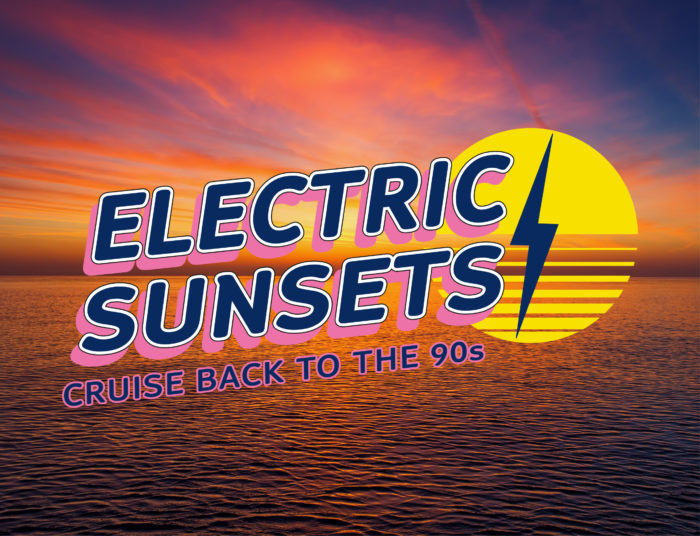 Electric Sunsets itinerary
As I mentioned above, this three-day all-inclusive party cruise departs from Newcastle on Sunday Sep 1st, 2019 and sails for three days, calling at Ijmuiden (for Amsterdam) and Zeebrugge (for Bruges), finally returning to UK soil in Southampton on Wednesday September 4th. This repositional itinerary means travel for everyone attending, regardless of where in the country you live. But it is kind of fair, considering the length of the UK people are travelling to attend this party. And my friends & I are not minding it, for all the 90s fun we are going to have onboard.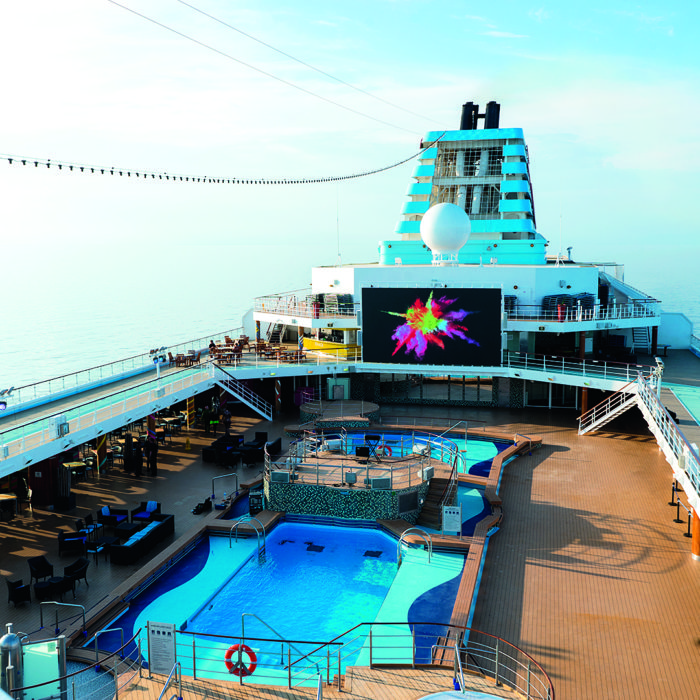 You did see me say it is all-inclusive cruise, right? Meaning not just the cruise holiday but all the food you can eat, and drink – including alcoholic ones from 10am to 2am are part of the package. Unlike on most other cruises, all tips to cabin attendants and restaurant waiters are also included in your cruise fare.
If you wish to take some excursions in the Netherlands or Belgium, you do need to pay for those but you can do your own thing too. Or if you wish to use the spa, there is an extra charge for it and for some other services. It is all up to you. And for the cruise fare you get all of the artists/events onboard too. Think of it as a festival on the water, if you wish.
We are bussing it to Newcastle from Scotland and then flying home from Southampton. There is a coach service from Southampton by Intercruises – contact them directly for return coach service if you wish to purchase one. Other destinations may be available as well.
The venue: Marella Explorer
As I said, Marella Explorer is the 2nd newest of the fleet so it's super smart. I am so excited to see the various features. We're only in a seaview cabin but I would love to try one of the larger balconies – they have hammocks! Check out this beauty as captured by Dave Monk aka Shipmonk during the launch party cruise. Only the bigger balconies & suites have space for hammocks though, you can check out the cabin types here.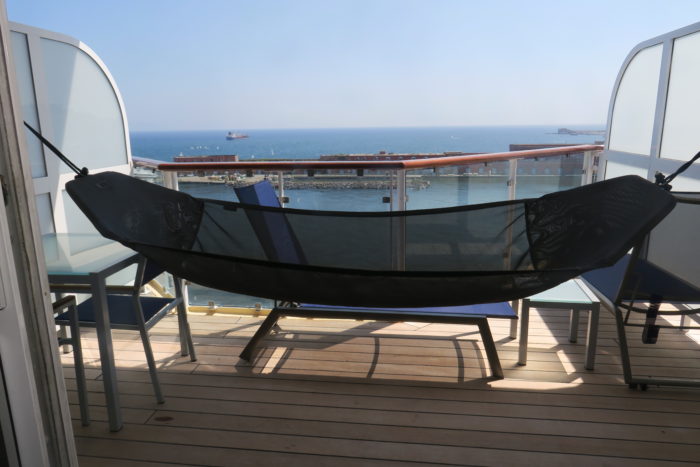 My friend Andrew from Cruiseshipprofiles.com was on Marella Explorer for the launch party & the inaugural cruise.. and he filmed this fab time-lapse tour of the ship. Enjoy!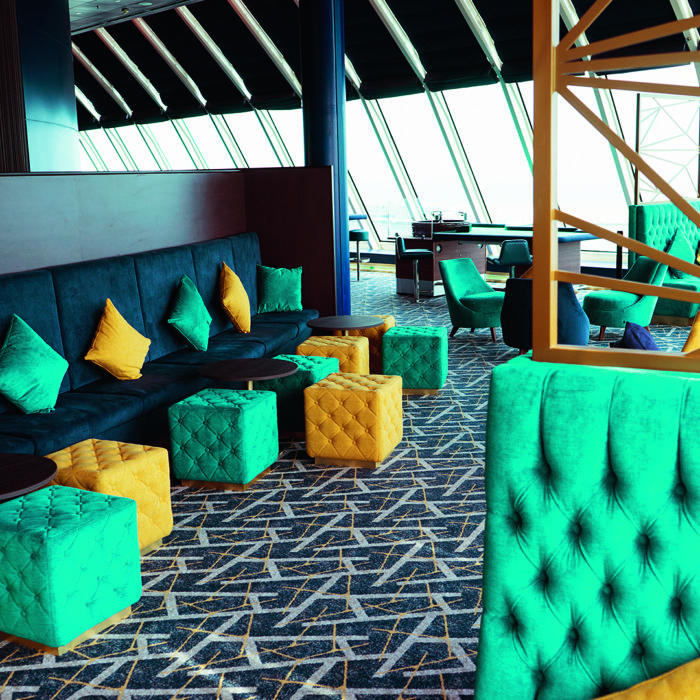 Marella 90s cruise line-up
So, you're keen on this 90s party idea.. and you fancy trying a cruise. You like the idea of the all-inclusive aspect, and you certainly enjoy festivals that don't involve tents & mud and have proper beds and flushing toilets. But who is there to get the 90s tunes on? I had hoped for Mark Wright for DJ not even thinking Marella could actually secure internationally known big names, but they have!
For DJ lineup Marella Cruises have announced Sash! (Encore un Fois, anyone?) and popular BBC Radio1 & club DJ Dave Pierce in attendance.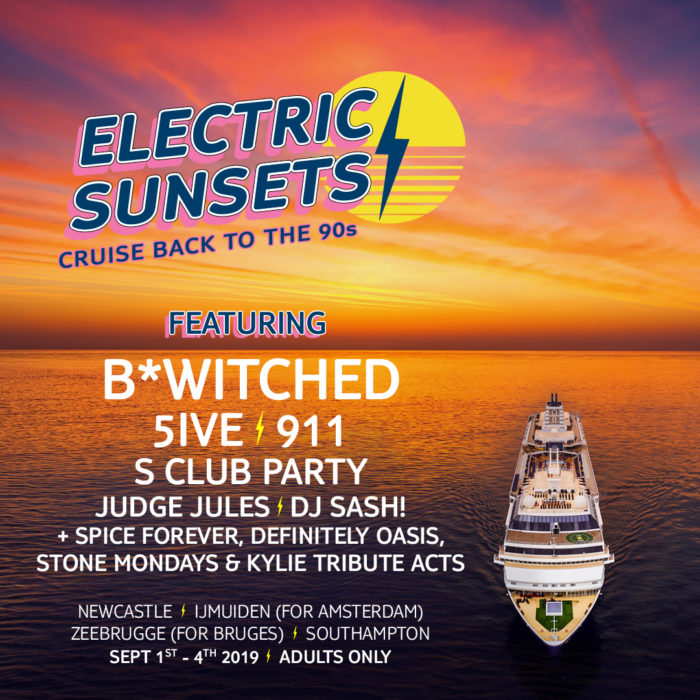 For boyband fun and pop group fangirling, Marella 90s cruise brings to the forever teens the groups Five, 911, S Club Party and B*witched. My friend Nic recently saw the reformed 911 and met the boys.. hence this happy picture.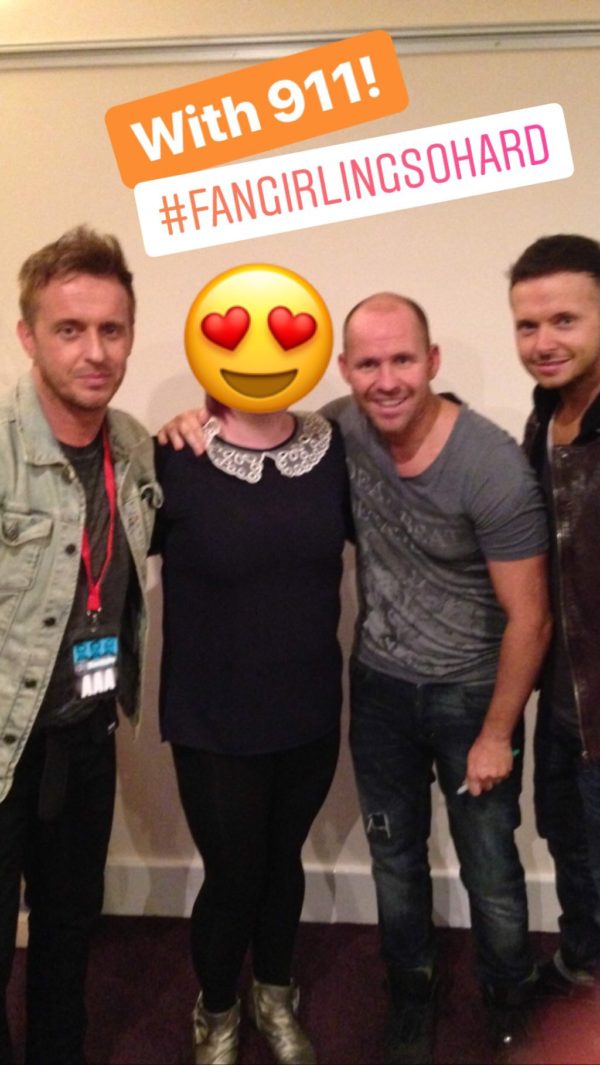 Sounds pretty amazing, the only way to top that boyband line-up would be to have Blue or Take That onboard but those two would probably fill a ship just themselves – no 90s theme needed. After all, New Kids On The Block and Backstreet Boys fill a ship with fans every year.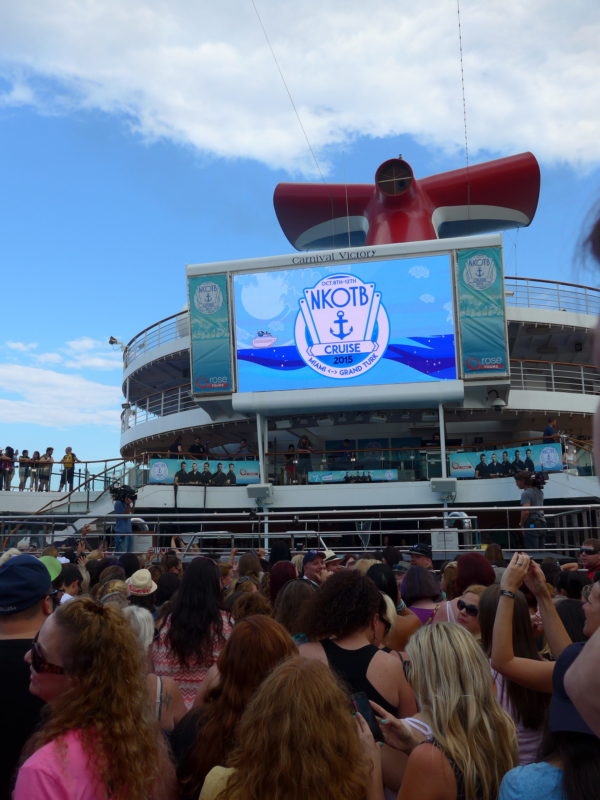 There also is a selection of tribute bands onboard for other popular UK 90s artists. They really don't need an introduction either, if you're familiar with 90s music. These include Spice Forever, tribute Kylie and Definitely Oasis. For those wanting even more Manchester tunes, there's the 'combined' tribute group of Stone Mondays to enjoy.
Want to book your Electric Sunsets 90s Marella Cruise?
If you're interested, get booked now before the ship is totally full! Currently, prices start at £480 per person sharing an outside cabin, as cheaper inside cabins are full. To me as a regular cruiser, this is good value still, considering everything that is included. Most short cruises from Southampton aren't much cheaper. Plus they do not offer the entertainment or the all-inclusive tips and drink features this one does.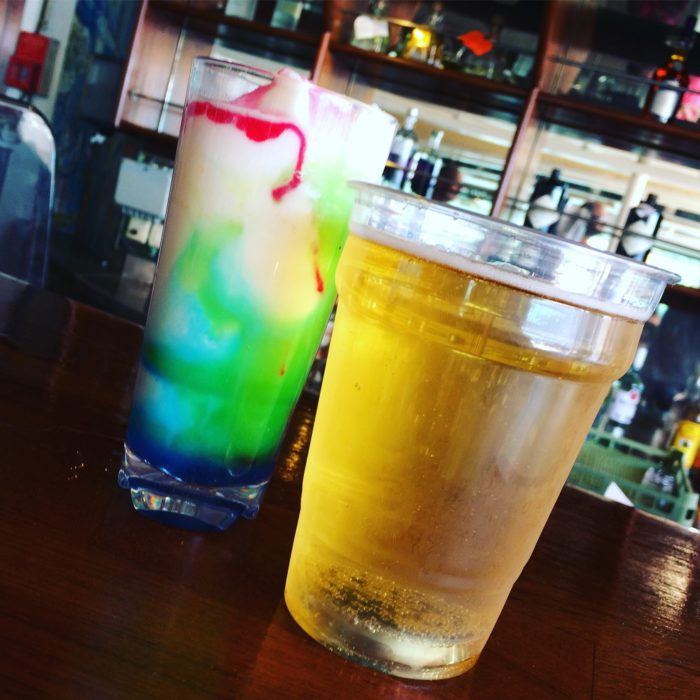 Just to remind you, this Electric Sunsets sailing includes not just all food including breakfast, lunch and dinner at the inclusive restaurants (there are specialty dining options you can pay extra for) BUT you will also get a variety of AI drinks. This is selected beer, cider, spirits, house wine, soft drinks by the glass and a range of cocktails. And all the 90s fun, with the artists mentioned. Click on the below ad to take you to the Marella Cruises site for cruise & booking info!
Use discount code ELECTRIC100 to save £100 off your Electric Sunsets 90s cruise booking. See Marella website for further terms and conditions
[By using the Ad link in the image to book your Electric Sunsets 90s cruise sailing, I may earn referral commission from TUI, at no cost to you.
Optional cruise extras
There is an optional £10 per person per night upgrade if you prefer premium spirits & a wider range of cocktails than what is part of the basic AI package. The premium AI drinks deal also includes specialty coffee and a water bottle delivered into your cabin each day.
There are also specialty dining options onboard if the inclusive restaurants don't tempt you – such as the sushi bar or the Steakhouse. Latter I won't be visiting, obviously! I can envisage myself using the sauna onboard the thermal suite, maybe even taking advantage of the spa treatments available to buy in the Latitude Spa. Especially as I hear they are well priced, indeed. See ReasonsToCruise's Marella Explorer review here, including more Spa photos.
Each port also has optional excursion you can take if you prefer insider know-how and have someone guide you for the day. There are options for those who want windmills, canals, cheese or chocolate. Various excursions for both Amsterdam and Bruges are now detailed on Marella Cruises' website for you to book. Or not, if you prefer to do your own thing, they are optional after all.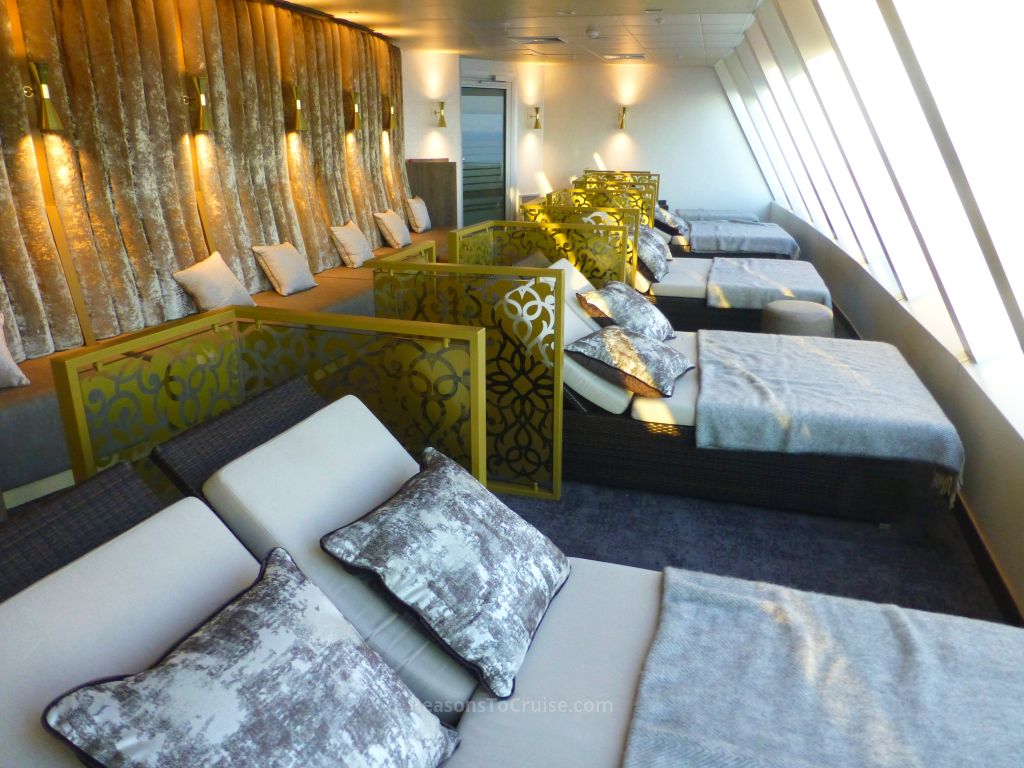 But what about vegan options on Marella?
If you're vegan and wondering how you might get on, you can see the helpful review Alison shared from Marella Dream. I did pretty well onboard Discovery 2 the year previous with no vegan options on menus. And the Marella website now does state that a vegan diet is catered for – which it didn't do in the past.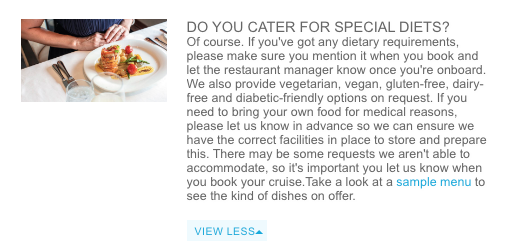 But, as we're in 2019 now, Marella Cruises now include at least main course in each of the restaurant menus – including in the specialty dining venues. This recent daily menu example from Marella Explorer 2 (as seen below) has a blackbean burger AND a Moroccan cous cous tagine to choose straight from the menu! Oh, and in case you think that's IT, fear not. Each day the dining room has a new menu to choose from.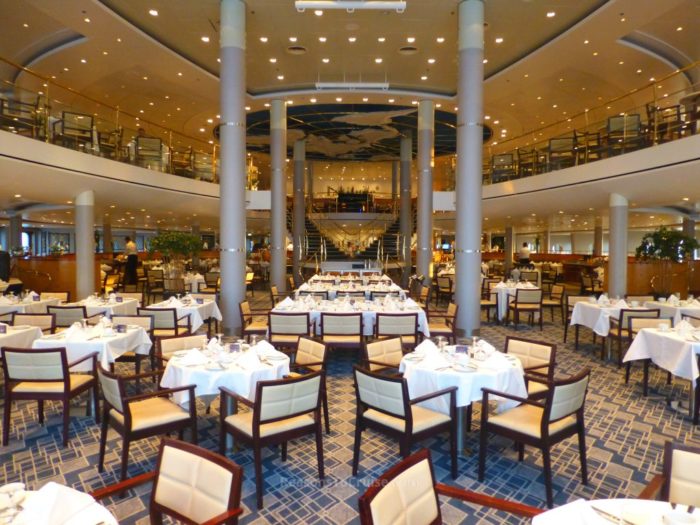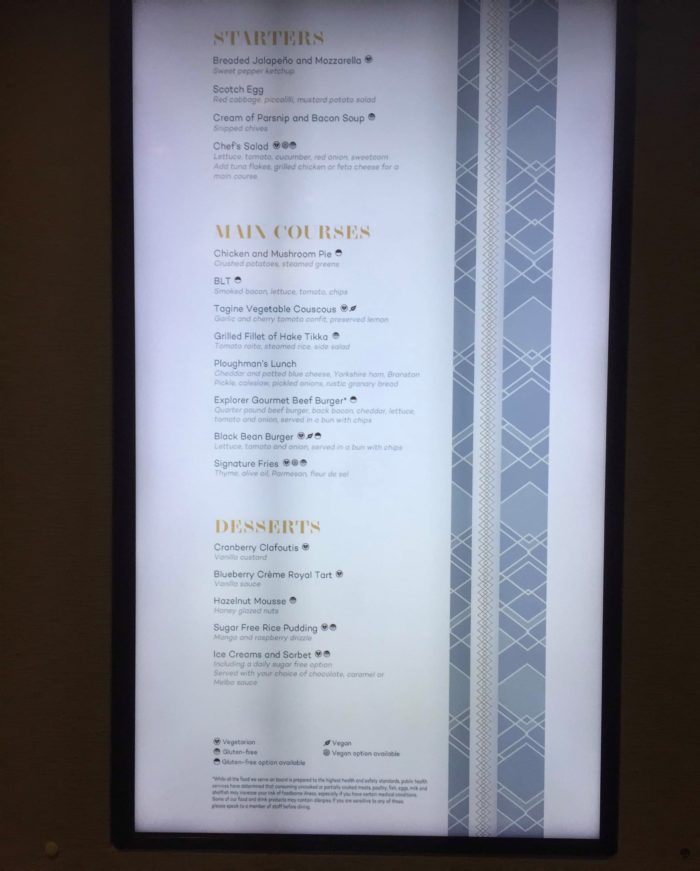 Many thanks to Paul & Carole Love to Travel for the two menu images. I am impressed by the new clearly marked allergens and vegan options. If you check out their Youtube channel, you can find their recent review videos of sister ship Explorer 2, including cabin tour.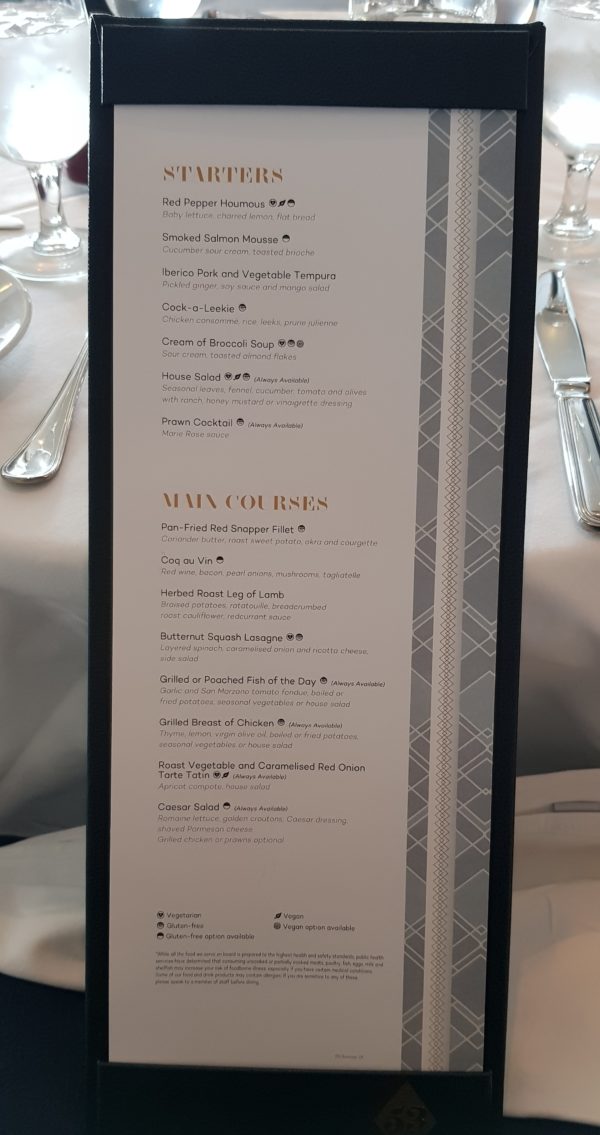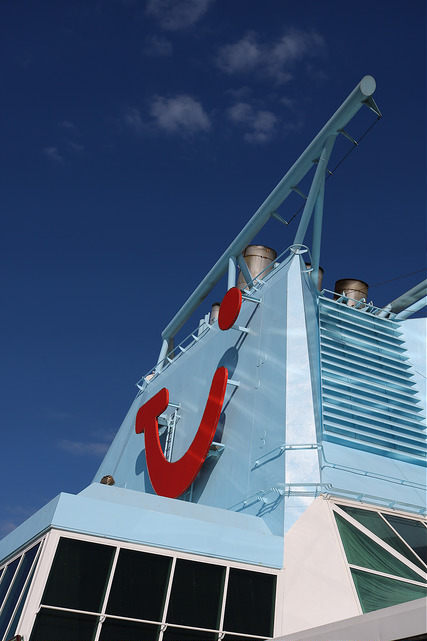 Get your ringer tees and chokers ready! I cannot wait to have a fun girlie cruise with lots of 90s music. I do hope there is a 90s US R&B girl power hour in a bar someplace where I can get my Destiny's Child, TLC and Salt n Pepa groove on. Go get booked now and join us for this Marella 90s cruise for a party! And while we're on the topic of music, what 90s artists would you like to hear on this cruise?