Free cabin upgrades on Princess Cruises!
Did you miss out on the July promotion of free All Inclusive drinks on Princess sailings? Fear not, you can pick up another Princess deal this September & October (4th Sep-Oct 31st, 2019) in the form of free cabin upgrades on Princess Cruises. There are 1250 different Princess sailings to choose from. A selection of these promoted sailings are already available this year (2019), while others are available as far as in 2021, so there's plenty to choose from. (Promotion available for UK residents only)
Free cabin upgrade options
If you book one of the many sailings included in this new upgrade promo, your oceanview cabin will be upgraded to a free balcony cabin.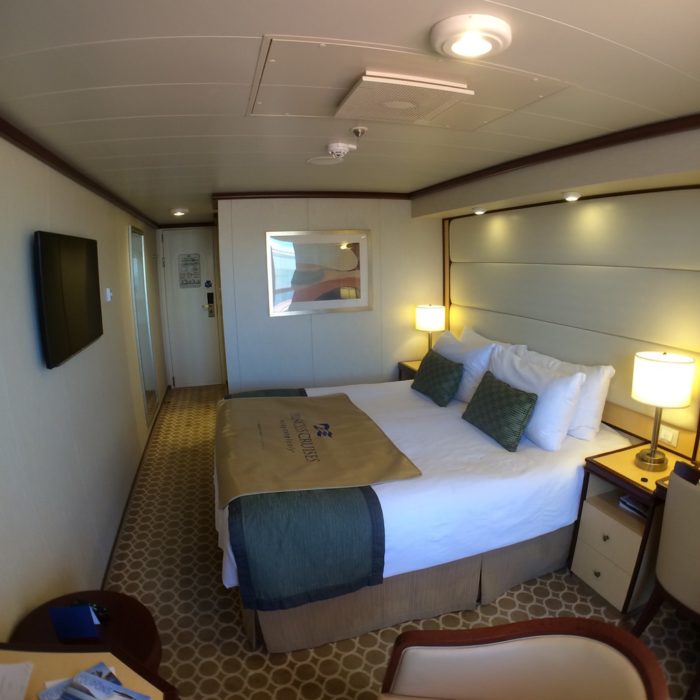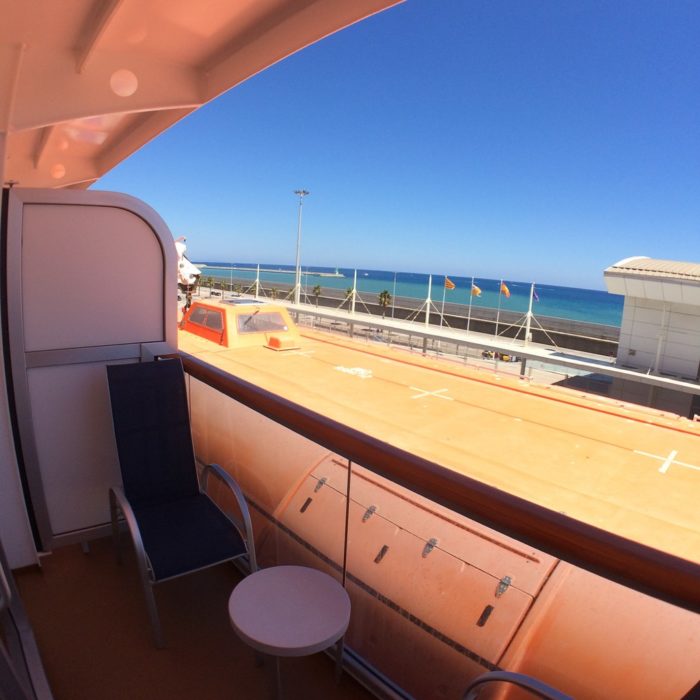 (Two photos of our obstructed balcony cabin on Royal Princess, where lifeboat came to knee height)
If you book any of the five of the latest ships on the fleet, Royal, Regal & Majestic Princess plus the two newest ships Sky and Enchanted Princess, the free upgrade offer is from a balcony to a mini-suite.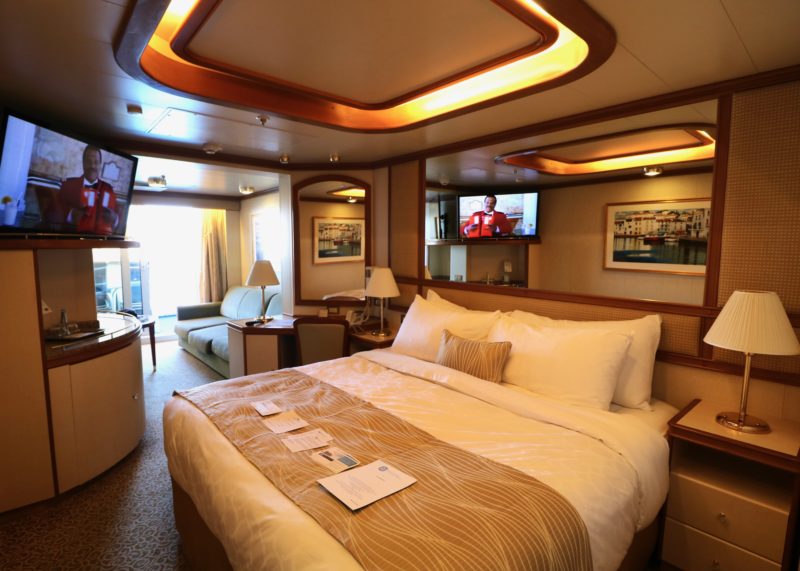 (Our Crown Princess mini-suite)
Additionally, if you book select British Isles itineraries in 2020 on Regal Princess, you will also qualify for an epic inside to balcony upgrade! Check out the range of sailings across 2019, 2020 and 2021 on Princess's website.
[the above link is an affiliate link – this may earn me commission at no extra cost to you]
My recommended upgrade pick:
One of the free balcony upgrade offers interesting me personally, is a fabulous 17-day Mediterranean & Greek Islands roundtrip cruise from Southampton on Crown Princess (6 Nov, 2020). Two and a half weeks on this beautiful ship is only the start of it – hear out my three reasons to book this sailing.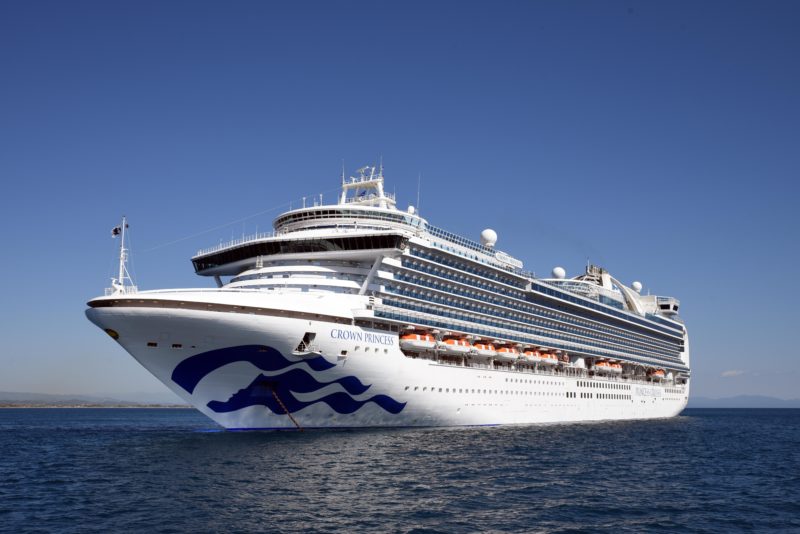 Firstly the itinerary. It spans the whole width of the Mediterranean. Crown Princess on her way from Southampton calls at the gorgeous Cadiz (for Seville) in Spain, visits Valletta on the island of Malta and explores the quaint Greek islands of Mykonos and Santorini. She finally reaches Kusadasi (for Ephesus) on the coast of Turkey and heads back to the UK via and Cartagena in southern Spain. Excellent ports, each one of them.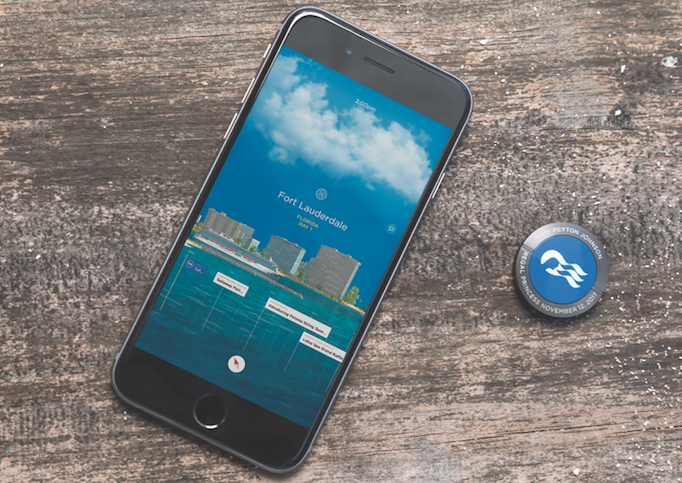 Secondly, Crown Princess is Medallion-ready as of July 2019 so you can experience all of the exciting Medallion functionality onboard.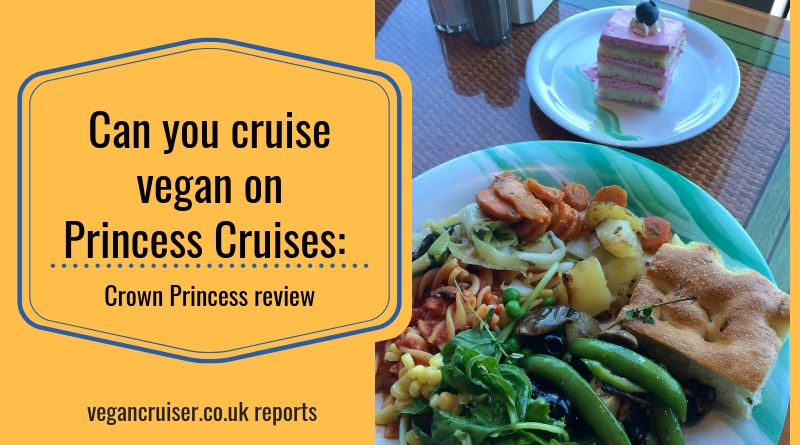 Third and final reason to book is the fact that Crown Princess is excellent when it comes to vegan dining options. We spent a week onboard Crown Princess last summer (2018) and we dined so well on this Mediterranean sailing of ours. Crown Princess offered the best variety of plant-based options on any mainstream cruise ship we had sailed on – including vegan cake each day! And such clear labelling. See my food review post review with images, here!
Also, since the start of 2019, Princess have had clearly marked vegan options on their wine list – making vegan cruising & imbibing that much easier. Check out that vegan-friendly wine list, plus the additions I discovered, here.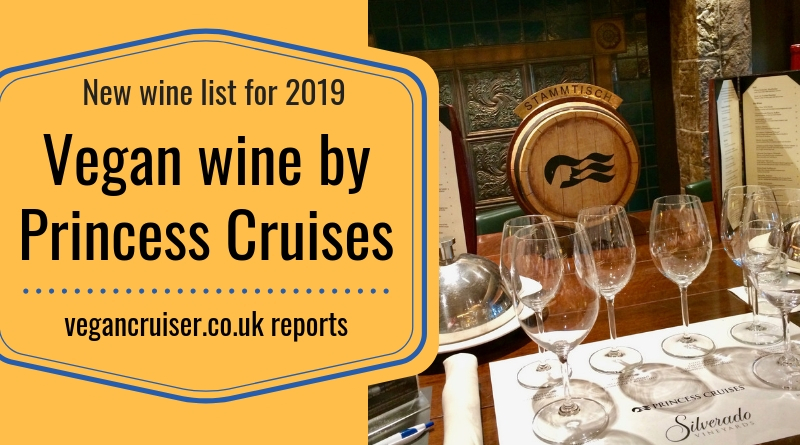 This free cabin upgrade offer is so making me want to book.. I am always looking for deals! And since I have no sailings booked for 2021 yet – what better deal to tempt me, than a free cabin upgrade offering better value!
Have you tried cruising with Princess yet? They are a firm favourite of ours – for great service and excellent food (whether you are vegan or not). And one must mention the best & comfiest cruise beds there are! Check out the free cabin upgrade promotion by clicking on the featured image below!
[affiliate link – as detailed above]