Knowing me, knowing you.. aka Liebster Award excitement for my cruise blog!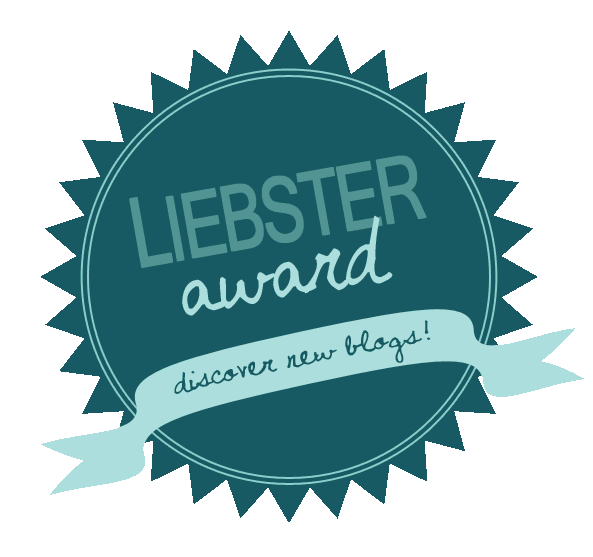 In early March just before my blog turned a year old, I found I had been nominated the newbie blogger Liebster award. How excited was I! I know some established bloggers may rubbish it and the award badge we proudly display on our blogs. Yet to someone like myself, who has a relatively new cruise blog and small readership, it was so encouraging to be nominated. So my kindest thanks to UK-based travelblogger Suzy for nominating me. Do check out her blog OurBucketListLives for family travel adventures with hubby and her 4yo son Jamie – and occasionally granny joins the travel adventures too!
Aber, was ist Liebster? So, what is Liebster?
Liebster translated from German means sweetest, kindest, nicest, dearest, beloved, lovely, kind, pleasant, valued, cute, endearing, and welcome. How nice! It is an award by bloggers to bloggers, a chain of goodwill or metta one might say. The award was established back in 2011 to encourage connection and support among us bloggers – and what a great way of show appreciation it is. By sharing the award we introduce others to new & upcoming blogs – like mine. The official rules for 2017 can be found here, but I am going to follow the format passed on to me by Suzy by nominating three other people.
The rules…
Thank the person who nominated you and display your award with pride
Answer the 11 questions put to you by the person who nominated you
List 10 random facts about yourself
Nominate and link to other bloggers that you think are deserving of this award
Give them 11 questions to answer and let them know they've been nominated!
My 11 questions by Suzy are as follows:
1.What is your earliest memory?
To my shame, I remember very little of my early childhood. I have some distant memories of being around 4 yo and learning to ice skate with my granny. I had a green one-piece snowsuit and she would hold me up by the hood.
2. What was the last meal you cooked?
Tonight's dinner was a baked potato with a veggie burger and side salad with Alpro dark choc pot for dessert. I had to have something quick to allow for plans so couldn't cook a proper home-made meal for us.
3. Where would you like to travel to next?
Last May I was on a cruise that called at Kotor, Montenegro and I cannot wait to get back! A stunning medieval town with lots of gorgeous cats. I'm hoping to make it over later this year.. or if I can get a last minute deal for May I'd have that too 😉
4. If you could buy anything in the world, regardless of cost, what would you buy?
Our home. I'd pay off our mortgage so that I could travel rest of my life knowing our home was paid. That aside, I'd book a round-the-world cruise for me and my hubby.
5. Would you prefer to live in the future or the past?
Future definitely, much more exciting to think what lies ahead…what technology and invention make possible.
6. What was your favourite subject at school?
Probably no surprise – English! Finnish kids usually start learning foreign languages on P3 (at 10 yo) and I chose English over others.
7. What is the last thing you bought?
Three new vegan antiperspirant roll-on deodorants at Superdrug (all different scents) as they were only 99p and back in stock after months. Vegan cruelty-free deodorant is hard to come by – all the big brands test on animals, I'm afraid. I have been using M&S vegan ones but these were 1/3 of the cost.
8. How long have you been blogging for?
My blog had its first birthday at the end of March but I have to admit I haven't been too active with it.
9. Do you speak any other languages?
Yes, my native Finnish fluently. I used to speak good Swedish and German too but after 20 years in the UK I have nearly forgotten how to speak them. Oddly, I remember more of my one semester Spanish than the other two I studied for years.
10. Do you believe in love at first sight?
I may be a romantic fool, a softie, but no, I don't. Whatever happens at the first sight is an attraction, infatuation or even just lust.. but love isn't something that happens in an instant. It grows, evolves, develops, matures much like us. That takes time and it comes from knowing the other person.
11. What is the greatest lesson you've learnt in life?
So many.. lived enough years to learn many a lesson 😉 But should I have to pick just one, it would be to remember you don't live to work, but work to live. If you're not happy, change jobs/careers. Go to uni and study what you always wanted. Cut back your working hours, if you can – if you adapt your living, you probably can live on less. Don't let work to get in the way of happiness, good home life, and personal fulfilment.
My random 10 facts are:
I have been on MTV (Europe).
I am a real-life Vicki Stubing, though my dad wasn't a captain 😉 Perhaps that is why I blog about cruises and travel.
At 10 years old I fell off a horse and ended up in the hospital for two months.
I have two degrees because I went back to university in my 30s.
I'm lactose intolerant so even before I went vegan I knew cruise ships cater for people with dietary needs.
I am still a fan of late 80s – early 90s boyband New Kids On The Block/NKOTB
So much so that I cruised with them (and thousands of other fans) on Carnival Vista in 2015
I am a big fan of American football.
I once lost half my bodyweight.
I am a bit of a wine buff and at one point I was studying towards a Master of Wine.
My three nominees, should you choose to accept, are Emma at Cruisingisntjustforoldpeople, Victoria at LostAshore and Maria at VeggieSavvy! All fab young ladies…with great blogs to read!
My 11 questions for you are:
What is your earliest travel memory?
What is your favourite city destination?
If you could do any job in the world, what would that be?
What is your favourite dish – one that you can make?
What one tip would you give someone considering starting blogging?
When and why did you start blogging?
Coffee or tea?
What film did you last see in the cinema and why?
If you could have one superpower, what would that be?
If it was possible for you to have dinner with one famous person, dead or alive, who would you choose?
Over to you girls!